12 App Integrations for Small Businesses & Nonprofits in 2023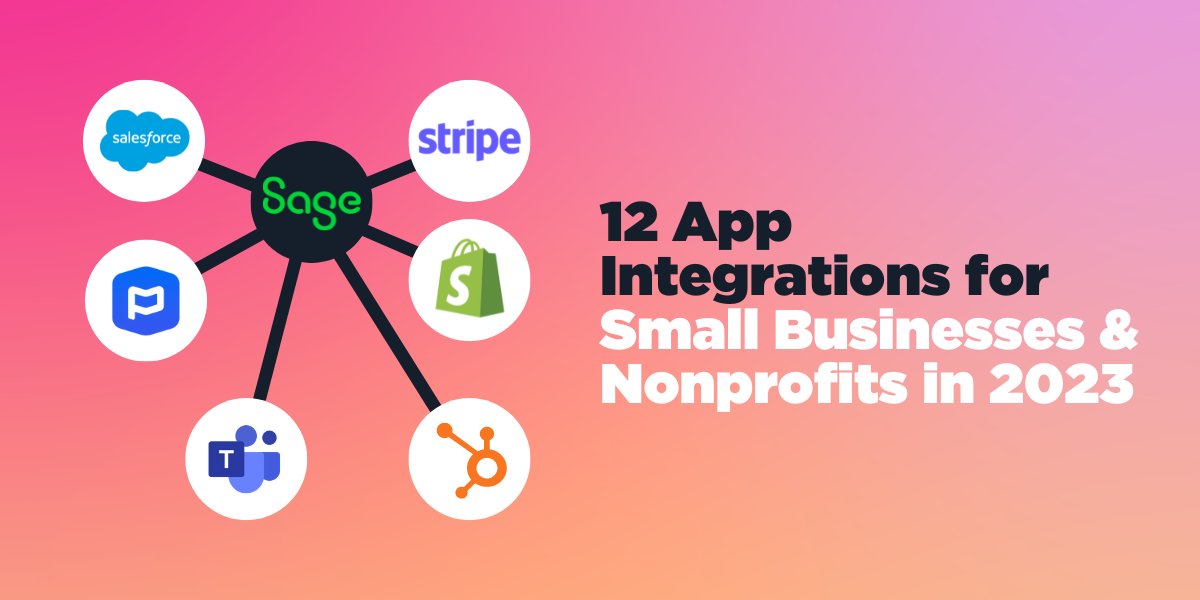 The way we work has changed—especially within recent years. Business leaders are now on the hunt for tools to equip their teams with a more predictable future. In 2022 alone, around 80% of IT teams saw an increase in their budget, according to Workato's State of Business Technology report.

Most organizations, no matter the size, now use a number of SaaS (Software as a Service) applications to run their business. When systems aren't integrated, there's a chance teams are stuck with manual processes (hand keying data, anyone?) to get information across apps. This leads to potential human error to occur and time wasted making sure everything is accurate between platforms.

For small teams with less hands on-deck, it's worth investing in automation so teams can work on higher value-add tasks and reduce spend on outsourcing manual data entry. Here are 12 app integrations to boost small business productivity in 2023:
Integrations in this List:
1. Microsoft Teams + Sage Intacct
2. Salesforce + Acumatica
3. Shopify + Sage Intacct
4. Salesforce + Sage Intacct
5. Slack + Salesforce
6. Stripe + Sage Intacct
7. HubSpot + Sage Intacct
8. Acumatica + Stripe
9. Planning Center + Sage Intacct
10. Jira + HubSpot
11. Zoom + Salesforce (+ Google Drive)
12. PandaDoc + Salesforce
Bonus: Stripe + Shopify + Sage Intacct
Bonus: Planning Center + Stripe + Sage Intacct
#1: Microsoft Teams Sage Intacct Integration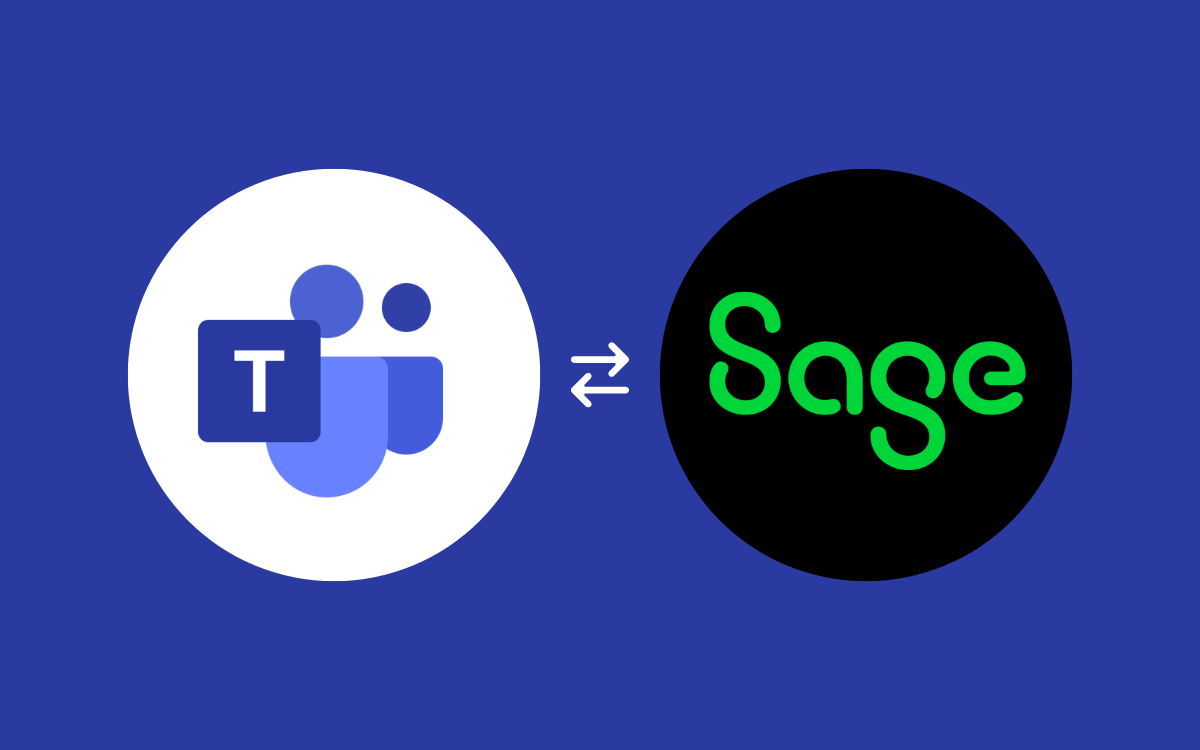 Sage recently announced its release of an integration between Microsoft Teams and Sage Intacct. The integration allows users to approve accounting workflows directly from Teams, which simplifies processes and eliminates the need to flip between systems.
Some key advantages to this integration:
• Effortlessly create expense entries through Teams
• Spend less time on manual workarounds between systems
• Manage expenses from anywhere on any device that runs Microsoft 365
Learn more about the Sage Intacct for Teams integration and install it for free on the Microsoft AppSource.

Bonus: Did you know there's an integration for Slack and Sage Intacct? Our team personally uses Slack and have discovered many ways to automate our processes between multiple applications—Intacct being one of them.
#2: Salesforce Acumatica Integration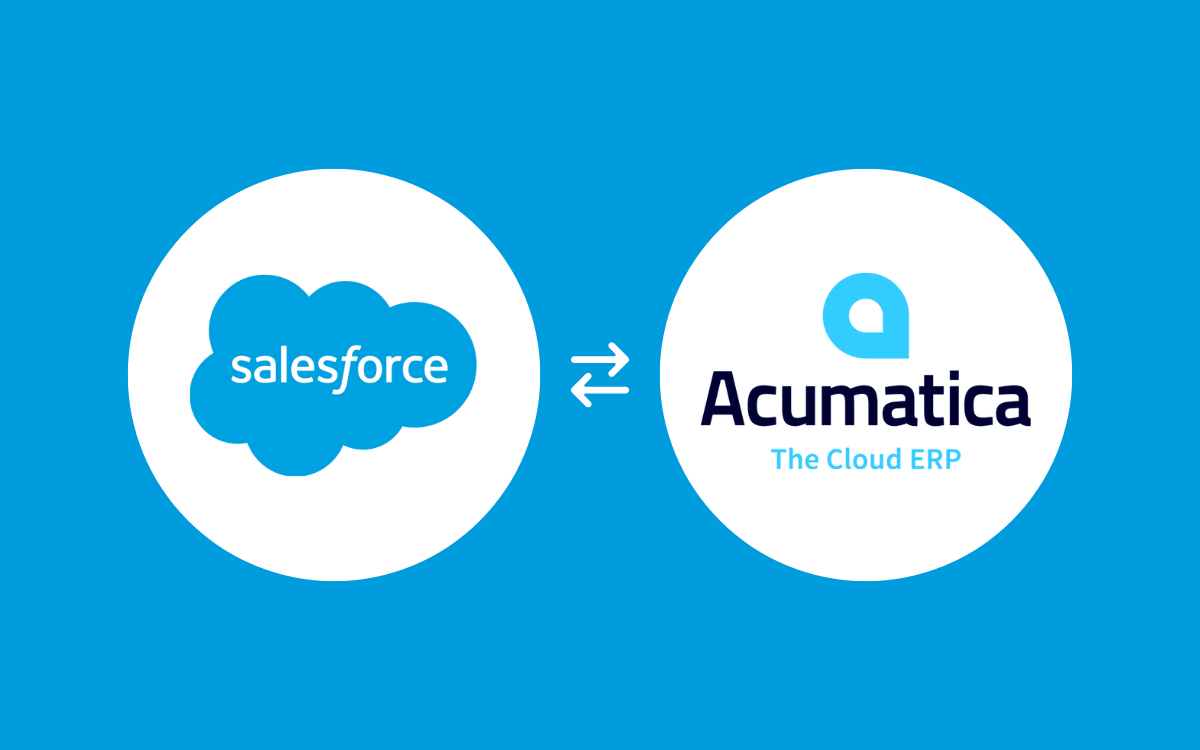 Though Acumatica offers a CRM solution, lots of businesses with a strong preference for Salesforce CRM choose to stay on the platform rather than moving all of their customer data to another system.
Just like any integration, you get a lot out of connecting Salesforce CRM to Acumatica ERP:
• Keep customer & transactional data in sync 24/7
• Improve collaboration between sales & finance teams
• Receive an accurate view of product performance, customer habits, & inventory levels
• Spend less time manually entering data between systems
Learn more about Salesforce Acumatica Integrations
#3: Shopify Sage Intacct Integration
Consider the last time you went shopping in a physical store. Did you find everything you needed? We didn't either–enter online storefronts! Online shopping has become the preference among consumers, and now is the time for organizations to invest more in their processes and technology.
Integrating Shopify to Sage Intacct will:
• Ensure transactions, orders, and inventory values remain in sync
• Update accurate payment details in Sage Intacct for every order
• Generate invoices automatically, allowing teams to collect faster
• Allow users to better manage pre-orders & products not yet in stock
View our pre-built Shopify to Sage Intacct integration
Bonus: If your online business uses Stripe payments, Stripe can be integrated with Shopify and Sage Intacct to…
• Automate invoice payments
• Sync incoming invoices/charges
• Generate URL payment links
• Manage subscription and contract billing
#4: Salesforce Sage Intacct Integration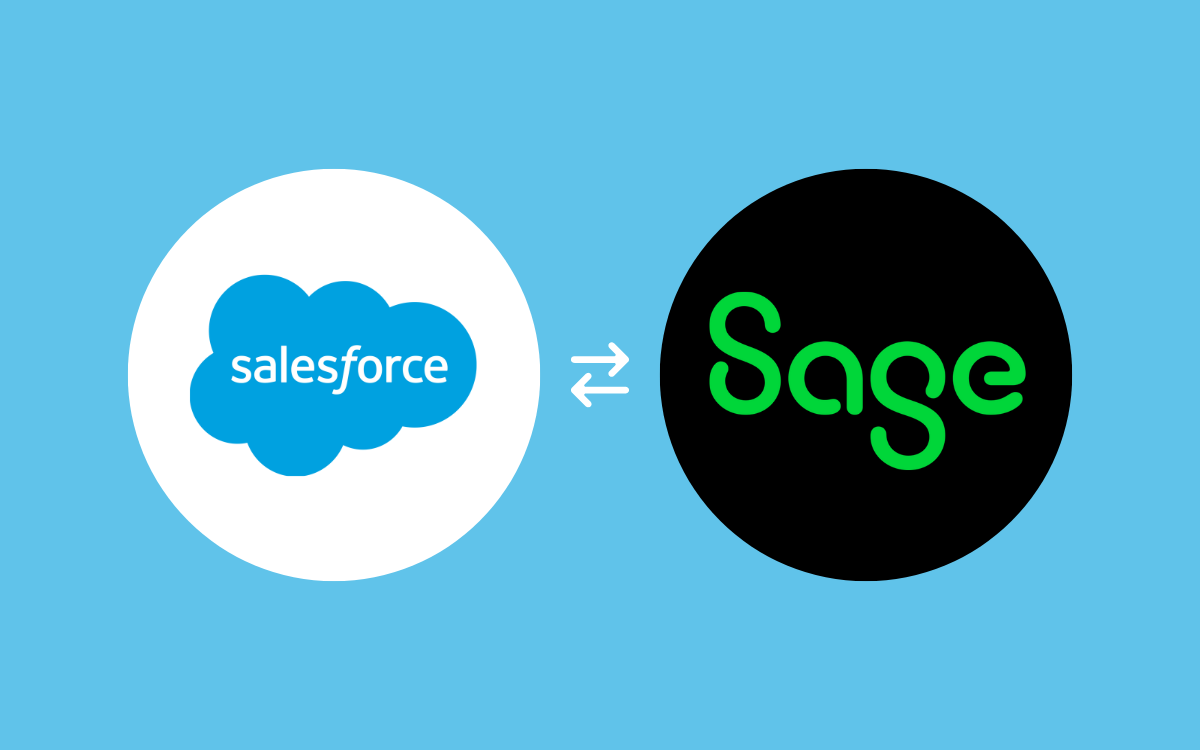 Salesforce Sage Intacct integrations are popular among small- to medium-sized businesses and nonprofits particularly for faster document generation and painless invoicing. The integration, depending on the desired setup, can sync both standard and custom objects from Salesforce to Intacct (i.e., Accounts to Customers, Opportunities to Sales Order Documents, and Products to Items).
When it comes to the many benefits of integrating Salesforce and Sage Intacct, it makes sales and finance teams' jobs a lot easier. Finance gains accurate visibility to customers and transactions, and in turn, sales can see what invoices have been paid right from Salesforce.
With automated workflows built in, the integration helps to:
• Manage orders, inventory, time allocations, and more
• Automatically generate invoices in Intacct and link them to Accounts in Salesforce
• Sync opportunity data in real-time
We have years of experience implementing, customizing, and integrating Salesforce. Check out our pre-built solutions for Salesforce:
>> View our Salesforce Sage Intacct integration
>> View our (Nonprofit) Salesforce Sage Intacct integration
#5: Slack Salesforce Integration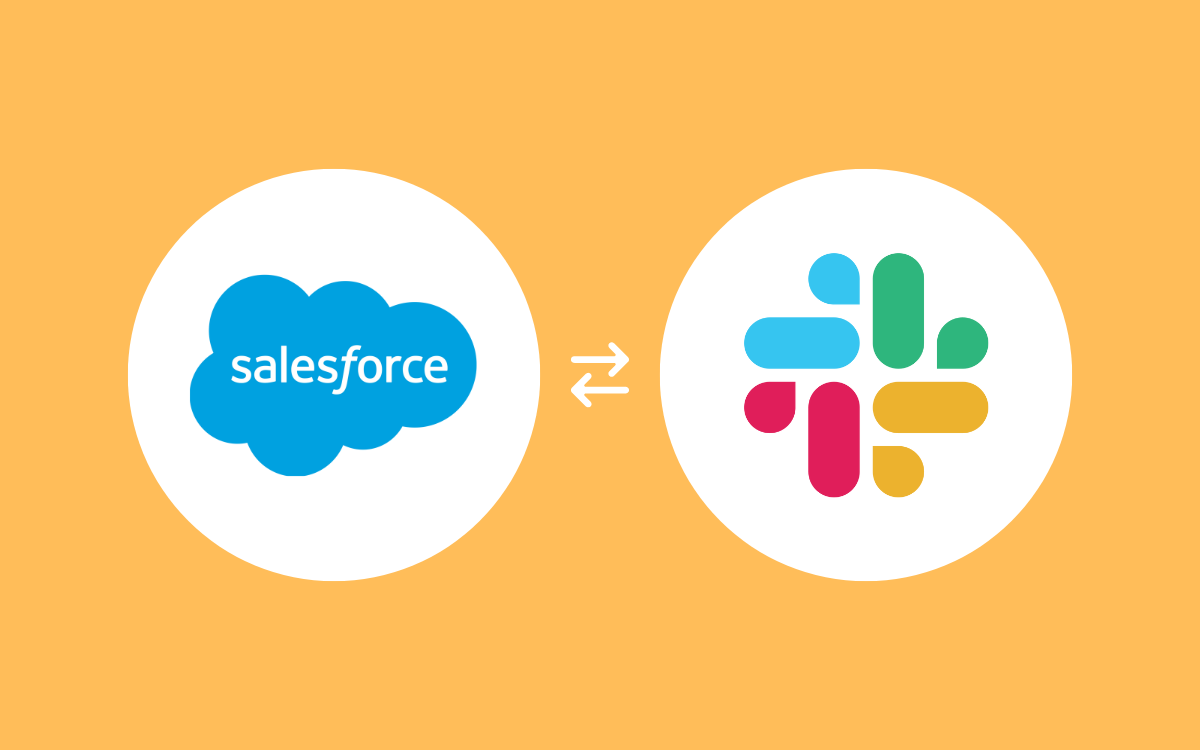 Slack is our team's favorite way to communicate, plus, we do a lot as a team in Salesforce. And since we're all about automating manual processes that take valuable time away from more important tasks, this integration between two of our most used apps is a no brainer.
With a Slack Salesforce integration...
• Teams stay informed about the status of opportunities, projects, customer satisfaction scores, and other sales-oriented metrics
• Support request tickets are created and linked to a Slack channel
• Timesheet entry and approval reminders are linked to projects and time tracking in Salesforce
• Human resources and hiring managers can view job applications and update hiring process status in Slack
There's even more things to automate using Salesforce and Slack—check out these resources.
#6: Stripe Sage Intacct Integration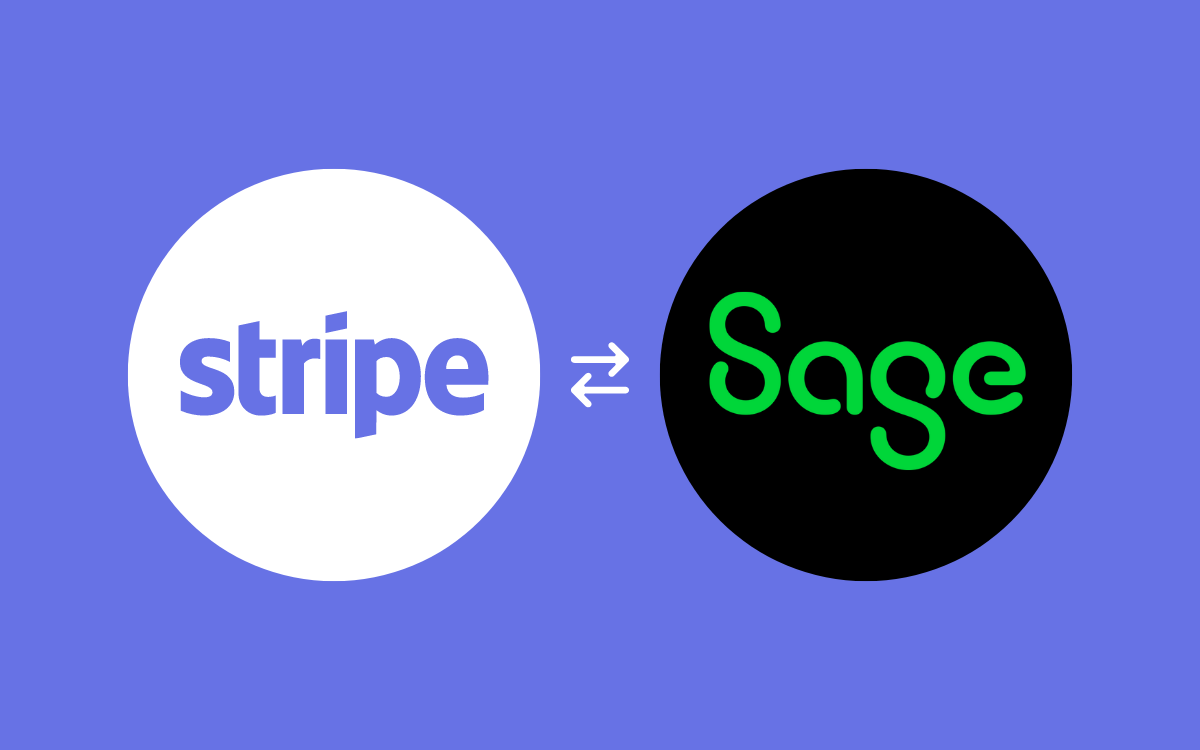 Stripe is a leading financial infrastructure platform used by organizations to offer customers a secure way to make payments. Payment processors also make it easy to accept multiple payment methods, which is a huge plus if not a necessity for most consumers. If Stripe isn't integrated to an accounting system like Sage Intacct, managing transactions becomes a huge manual hassle.
Scaling organizations, especially, should consider integrating Stripe and Sage Intacct to…
• Significantly reduce manual data entry
• Improve data quality and have access to transactional data in real-time
• Generate invoices automatically and collect payments faster
• Issue refunds seamlessly without manual effort
• Provide a better customer experience by offering more payment methods
As a Stripe and Sage Tech Partner, we're here to walk through your processes to discover the right solution for your team. Learn more about our solution for Stripe and Intacct below:

View our pre-built Stripe to Sage Intacct integration
#7: HubSpot Sage Intacct Integration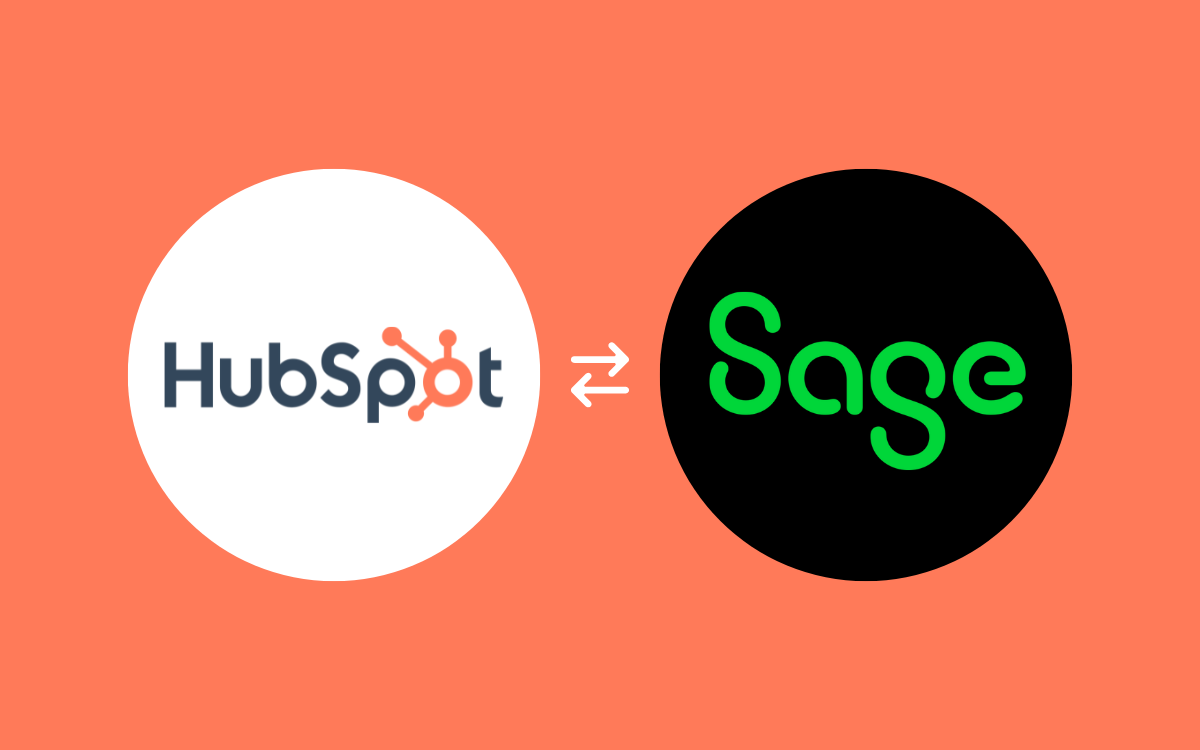 Sometimes customer hand-off from sales to finance can be tricky. Especially when HubSpot and Sage Intacct aren't tightly integrated. It's important for teams to work in the systems they know best while collaborating in a more time-efficient way.
With a HubSpot to Sage Intacct integration, here's what organizations can expect:
• Deals created in HubSpot automatically generate an invoice in Sage Intacct
• HubSpot users gain visibility to invoices and payment statues within the CRM
• Customer data syncs in real-time, providing an accurate view to customer interactions
• Gain an accurate depiction of subscriptions, products, and services performance
View our pre-built HubSpot to Sage Intacct integration
#8: Acumatica Stripe Integration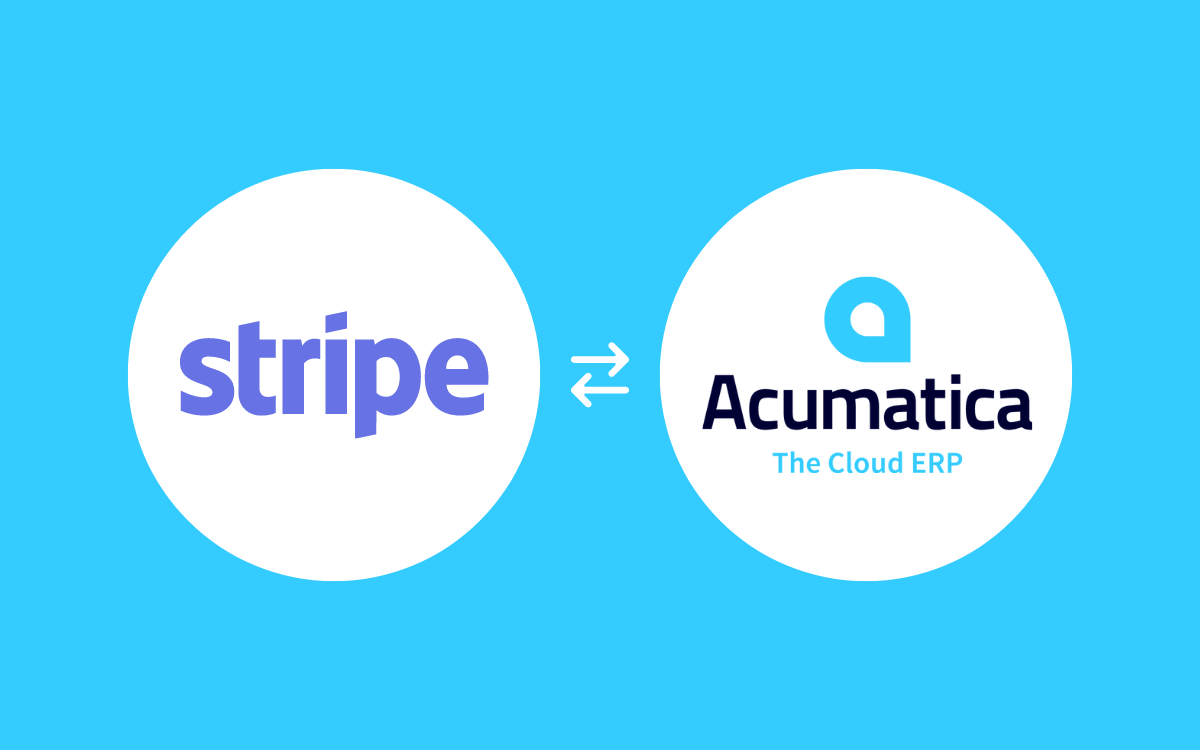 Organizations small to large use Stripe to accept payments, send payouts, and manage finances. For businesses using Acumatica, there hasn't been a standard solution to integrate and automate workflows between the Cloud ERP and Stripe until recently.
Now, it's possible to automatically sync data between the following objects:
• Stripe Customers and Acumatica Customers
• Stripe Invoice/Invoice Lines and Acumatica Sales Invoice/Invoice Lines
• Stripe Charges and Acumatica Payments/Payment Details
+ more depending on custom needs
Keeping valuable customer and payment details in sync gives teams a clearer idea of what is and isn't working for the business. And since no one needs to hand key information anymore, organizations can have more confidence in the accuracy of their data.
#9: Planning Center Sage Intacct Integration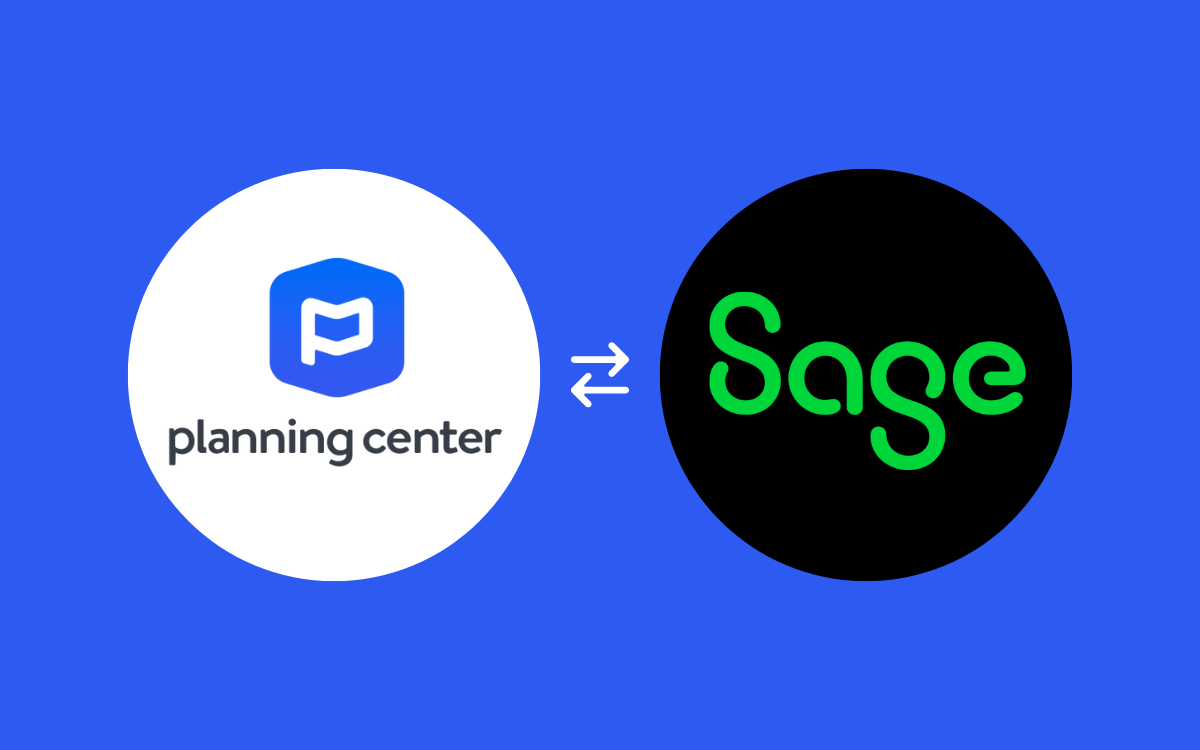 Planning Center is a church management software that helps religious organizations coordinate donors, events, memberships/subscriptions, and more.
If your team hasn't integrated Planning Center and Sage Intacct, they're probably having to manipulate data in spreadsheets before uploading to Intacct. This wastes time and keeps teams away from value-add tasks that further the organization's mission.
There are tons of possibilities, depending on your use case, with this integration:
• Automatically sync donations and payments to Sage Intacct
• Push donations to a general ledger (GL) batch and/or tag them to specific fund(s)
• Track individual donors and view giving information
• Generate year-end giving statements more accurately and faster
Bonus:

Stripe + Planning Center + Sage Intacct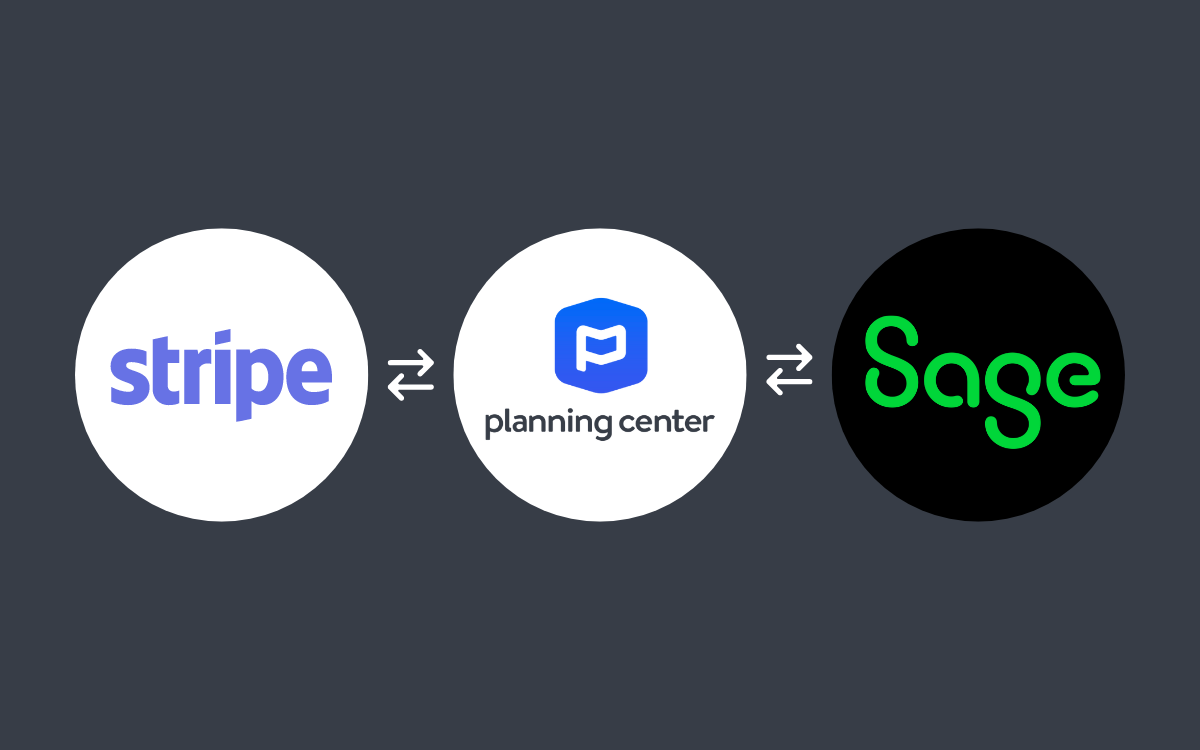 Fact: most consumers now prefer paying with a card and like having multiple payment methods. Payment processors like Stripe help organizations accept all kinds of payments safely and securely.

It's possible to sync Stripe payments made from events, ticket sales, products, and one-time donations. Without a tight integration between systems, it would be difficult for teams to accurately track payment details from multiple forms(ie. check, credit card, paypal, etc.).
#10: Jira HubSpot Integration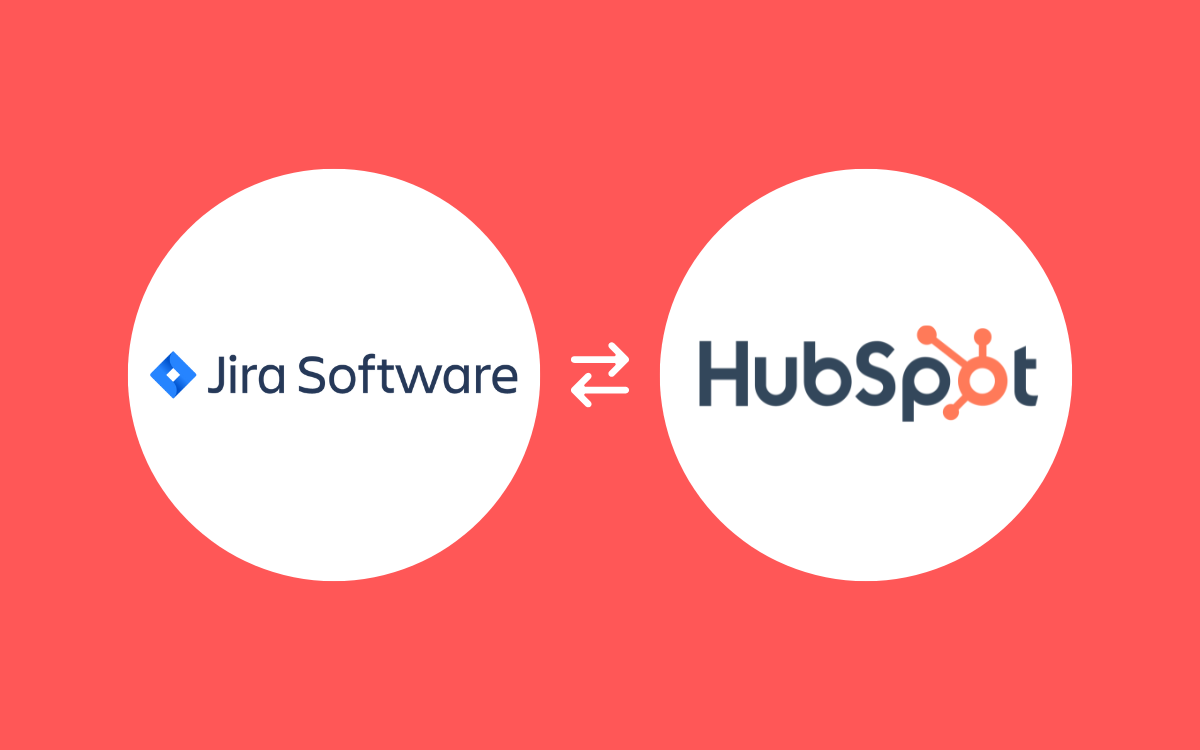 Jira Software is an issue and project tracking system commonly used by developers and consultants. One organization we worked with, once adopting HubSpot CRM, ran into a few issues that required manual workarounds to track information from Jira.
The company used the two applications in tandem to manage projects and identify upsell opportunities with existing clients. The problem was the two systems weren't integrated, delaying the team's ability to timely and more proactively communicate with clients when the opportunities surfaced. Plus, it prohibited the finance team's ability to forecast pipeline after the sale of a project.
In this particular instance, integrating Jira and HubSpot accelerates processes and gives the organization a real-time snapshot of project performance and sales initiatives for every deal.
Here's a few things that a Jira HubSpot integration makes possible:
• Reduce time spent manually entering project status and identifying upsell opportunities
• Automatically sync Jira issues to HubSpot deals
• Gain an accurate view of client and project lifecycle
• Fast access to financial metrics for improved forecasting and reporting
#11: Zoom Salesforce Integration (+ Google Drive)
Video calls are our reality now. You might even have some mixed feelings about them, but there's an advantage to holding meetings through Zoom: the ability to record and play back your meetings for referencing later. This is especially true if you work in a client-facing role such as sales, project management, or consulting.
For our team, every Zoom meeting is recorded and backed up to Google Drive and linked to records in Salesforce (i.e. Opportunity). This means our team can reference them at any time, and Google Drive works as a second backup.
Automating this process has helped our team:
• Receive a resource library of internal, client, and partner calls
• Automatically sync Zoom recordings to accounts, contacts, and opportunities in Salesforce
• Record key moments in meetings to use as marketing collateral
Bonus: If you use Slack, you can create an automated workflow to notify a user when Zoom recordings are ready to be shared. This is especially useful for someone on back-to-back calls who might need a reminder to later reference and share the recording.
#12: PandaDoc Salesforce Integration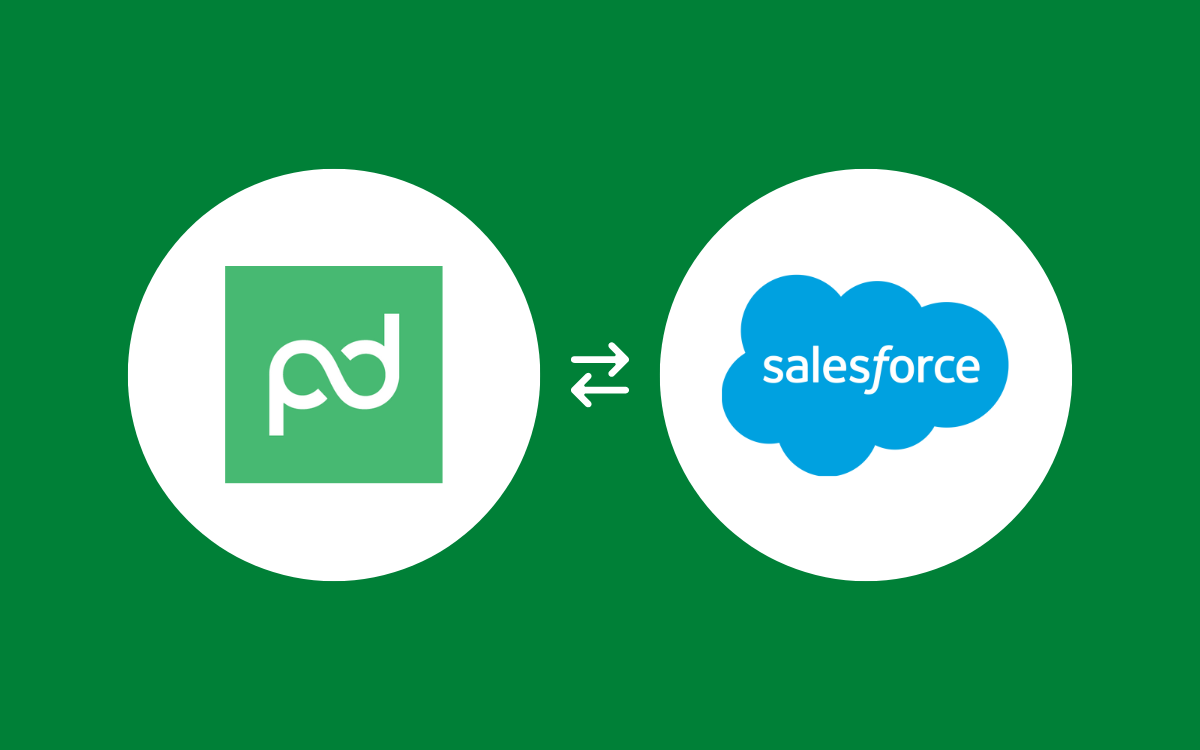 For businesses selling services, contracts are king. Without an integration between your documents, eSignature tool and CRM, you could be wasting valuable time manually entering data that could be automated. And, as with any manual process, errors and inconsistency across data is inevitable.

Our team uses the standard, out-of-the-box integration between PandaDoc and Salesforce to create and link contracts to opportunities faster. This frees up our sales team to focus on closing more deals.

When a contract is signed in PandaDoc, one of two things happens for us:

1. If a counter signature is required to close-win the opportunity, the assignee is notified in Slack (included as standard functionality).
2. Once all parties have signed, the opportunity automatically updates to closed-won in Salesforce. (This is custom functionality that our team built between Salesforce and Slack using middleware tool Workato).



It's also worth noting that the standard integration between PandaDoc and Salesforce can be easily configured to meet your requirements. Here are a few other benefits of the integration:

• Ready-to-use document templates with auto-populated fields on the object in Salesforce
• Real-time document status updates in Salesforce when comments or eSignatures occur in PandaDoc
• Centralized document storage rules set in PandaDoc for attaching PDF copies in the Notes and Attachments section of Salesforce

Has your organization considered an integration but aren't sure where to start? Book a meeting with us to explore solutions that fit your team's specific needs.