Sync transactions, send payment URLs & get paid sooner.
Is your team having to manually move data between Stripe and Acumatica? Here's an idea: Here's an idea: what if your team could process payments automatically?
Our Acumatica Stripe Integration automates manual workflows between Acumatica and Stripe for faster AR cycles and real-time visibility for managing profitability at scale.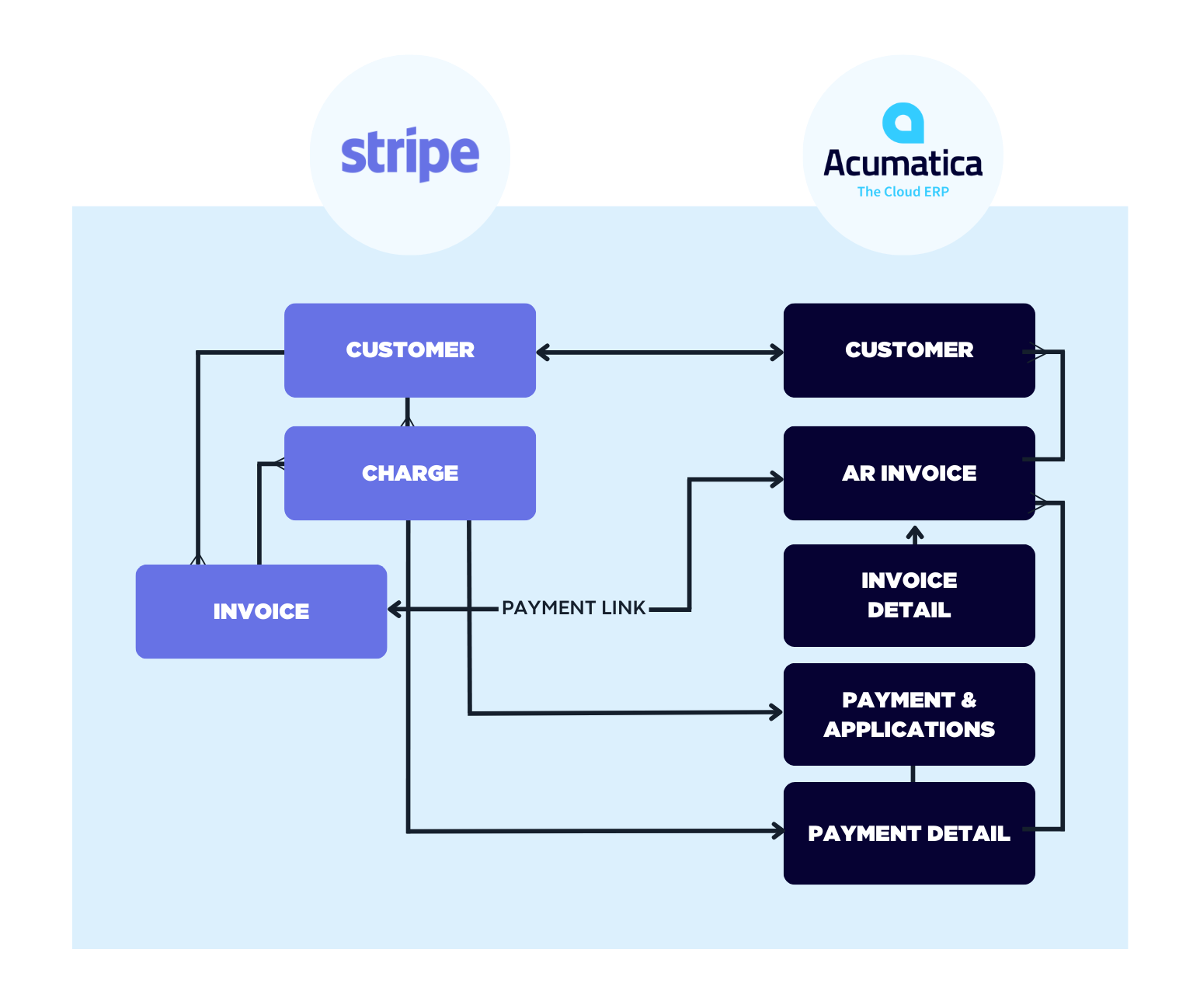 Our pre-built integration between Stripe and Acumatica is designed to:
Sync customer & transactional data in real time
Automatically generate invoices
Auto-advance invoices with subscription billing
Create unique payment URLs
Get your systems speaking the same language. Sync data between Stripe and Acumatica for painless invoicing.
Customer to Customer
Invoice to AR Invoice
Charge to Payment
---
Schedule a Consult
Get your systems speaking the same language. Book a free consultation to see what our Stripe and Acumatica integration can do for your business.
What some of our clients are saying…
"Venn's integration has transformed the efficiency, accuracy, and quality of the information we use. The data is clean, reconciliations are easy now, and we've saved hours in data entry."

Controller
World Learning
"What Venn initially did for us changed tedious by-hand processes that took hours into a button-press that delivers answers for us in 30 seconds."

Manager of Marketing & Sales Technology
National Investment Center for Seniors Housing & Care
Learn more about how we've integrated ERP solutions like Acumatica to a whole host of business applications for small to midsize organizations.