Can I accelerate my AR aging pipeline using Salesforce?
How to shorten accounts receivable cycles and collect on invoices faster:
So you have a bunch of open invoices that your organization still has to get paid on. Do you ever find yourself wondering if there's a better way to close the gaps in your accounts recievables (AR) aging report? As a small but quickly growing business, the Venn team did. So, we found a way to automate our AR process using an integration between Salesforce and Sage Intacct, resulting in shorter accounts receivable cycles and more money in the bank.
In this episode of "Drinking Our Own Champagne," Venn's Founder and Managing Partner, Scott Hollrah, and Chase Friedman, Managing Director, discuss how we leveraged automation to get paid for the work we do, faster.
Featured applications:
Salesforce: At Venn, Salesforce is way more than a CRM. We've built out timesheet tracking, expense management, AR status reporting, and so much more. In this example, we demonstrate how Salesforce can be used to indicate whether or not our team should press the client for payment based on weekly status reports and project completion.
Sage Intacct:

The financial management system tracks the life cycle of an invoice from the time it is generated until it is paid.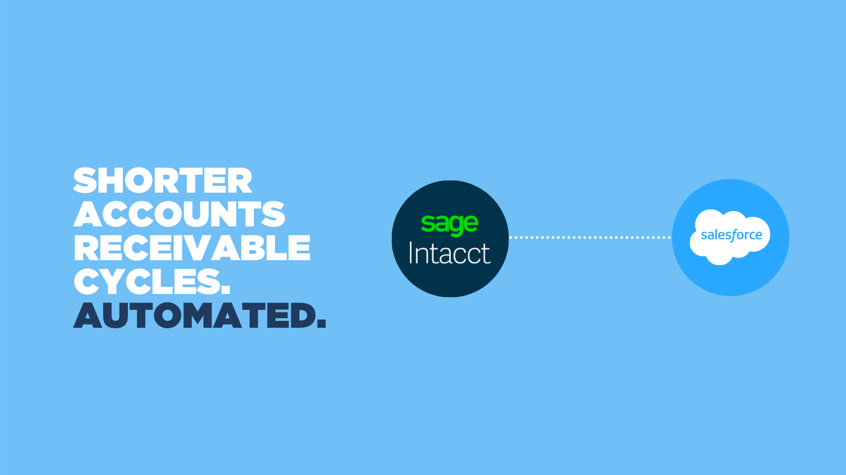 In this video, we outline how to:
Track the status of a project or service provided to a client in Salesforce

Indicate whether or not to press for payment

Sync sales invoices and payments between Salesforce and Sage Intacct
Wondering if you can improve your accounts receivables process by adding automation to your workflow? Venn Technology specializes in connecting your most important business systems. If you need help expanding a workflow like this, we're here to help you get started.
Have a specific scenario in mind? We're here to help if you'd like to see this (or hundreds of other integration ideas) in action.