Automatically sync any standard or custom object
Is your team having to manually move data between systems to track sales orders and generate invoices? Here's an idea: what if when a sale is created in Salesforce, it updates the order, payment, and inventory values in Acumatica?
Our integration is designed to sync any standard or custom objects between Salesforce and Acumatica to eliminate manual workflows, improve data accuracy, and provide real-time visibility to business performance.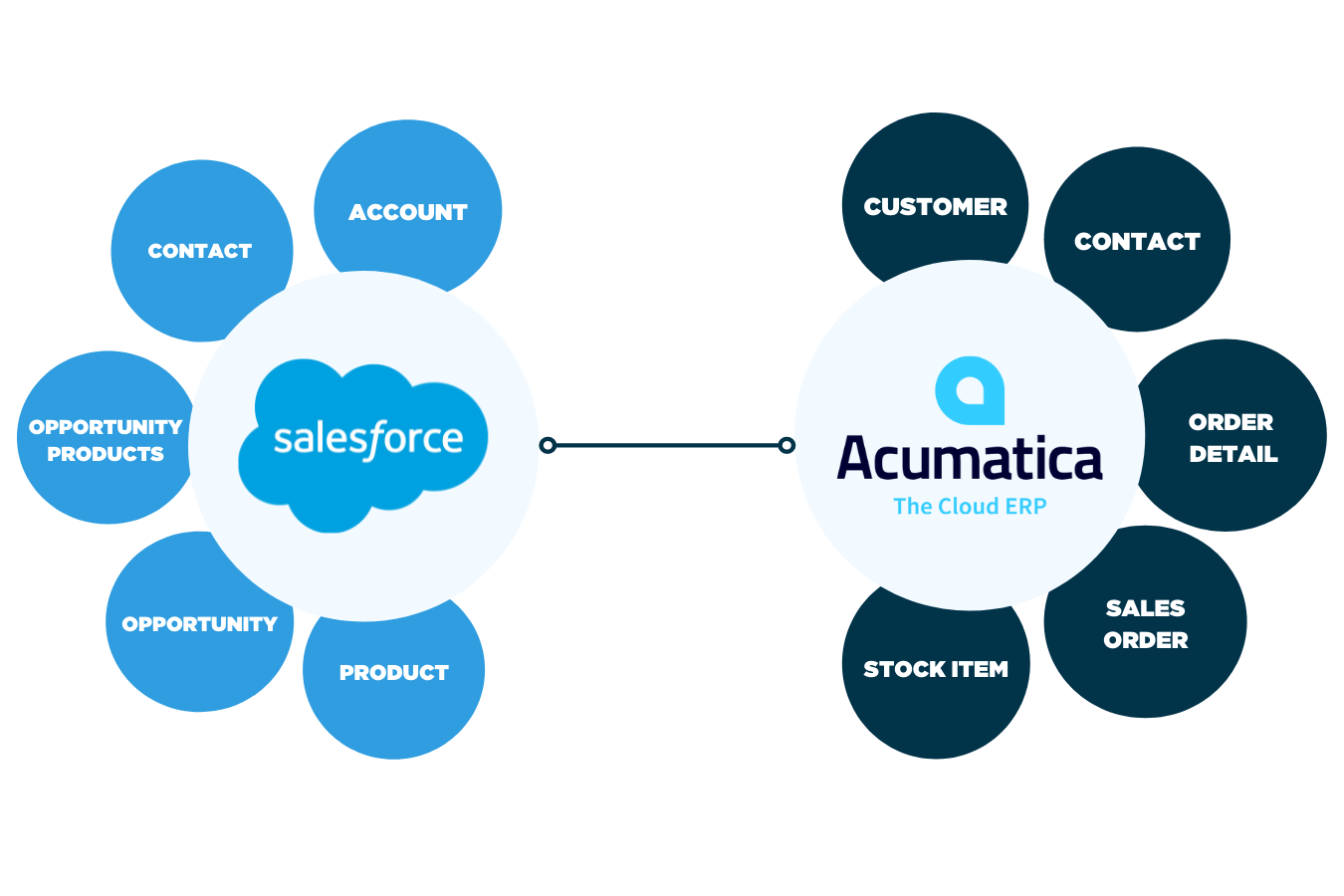 Our pre-built integration between Salesforce and Acumatica is designed to:
Eliminate manual processes for capturing transactional data
Shorten sales cycles and avoid missed renewals, upsells, and cross-sells
Enable flexible data enhancement
Get your systems speaking the same language. Sync data between Salesforce.com and Acumatica for quicker document generation and painless invoicing.
Accounts to Customers
Invoice Details to Sales Invoice Items
Opportunity Products to Non-Stock Items
---
Don't see the data points you need synced? We're experts at integrating your most important business applications and can customize workflows to meet your needs.
Schedule a Consult
Cut your time in half with integrated CRM and finance workflows. Book a free demo to see what our pre-built Salesforce Acumatica integration can do for your business.
What some of our clients are saying…
"Venn's integration has transformed the efficiency, accuracy, and quality of the information we use. The data is clean, reconciliations are easy now, and we've saved hours in data entry."

Controller
World Learning
"What Venn initially did for us changed tedious by-hand processes that took hours into a button-press that delivers answers for us in 30 seconds."

Manager of Marketing & Sales Technology
National Investment Center for Seniors Housing & Care