Our Story & Team
Our founder had been highly successful selling solutions for a major Salesforce Platinum Partner. He loved his team — some of the hardest working, finest problems solvers he'd ever met — but he had had enough dealing with that firm's big-company-bureaucracy clientele.
He wanted to build something different. The kind of company that he would want to work for. And that meant helping small- and medium-sized businesses deliver more profit to the bottom line and, non-profits, getting the maximum possible from the giving they received to fulfill their mission. An entrepreneur at heart, Scott had seen how poorly many implementations and integration projects were executed for lesser clients. He knew the fundamental flaws in process design robbed these organizations of the efficiencies they were seeking and had seen these sometimes cascade into larger, systemic problems. All because the systems they were using weren't talking to each other and weren't as automated as they could be. So, he decided to fix that—and Venn Technology was born.
One team
Big picture thinkers
Problem solvers
Proven over and over
Unequalled
The lowest priced
Like the rest
Cookie cutter
Order takers
Okay with good enough
Do rigorous discovery
Take ownership
Find a better way
Provide more value
Pay our partners on time
Right fit is the best fit
Process trumps technology
In continually learning
In continually sharing
In always doing the right thing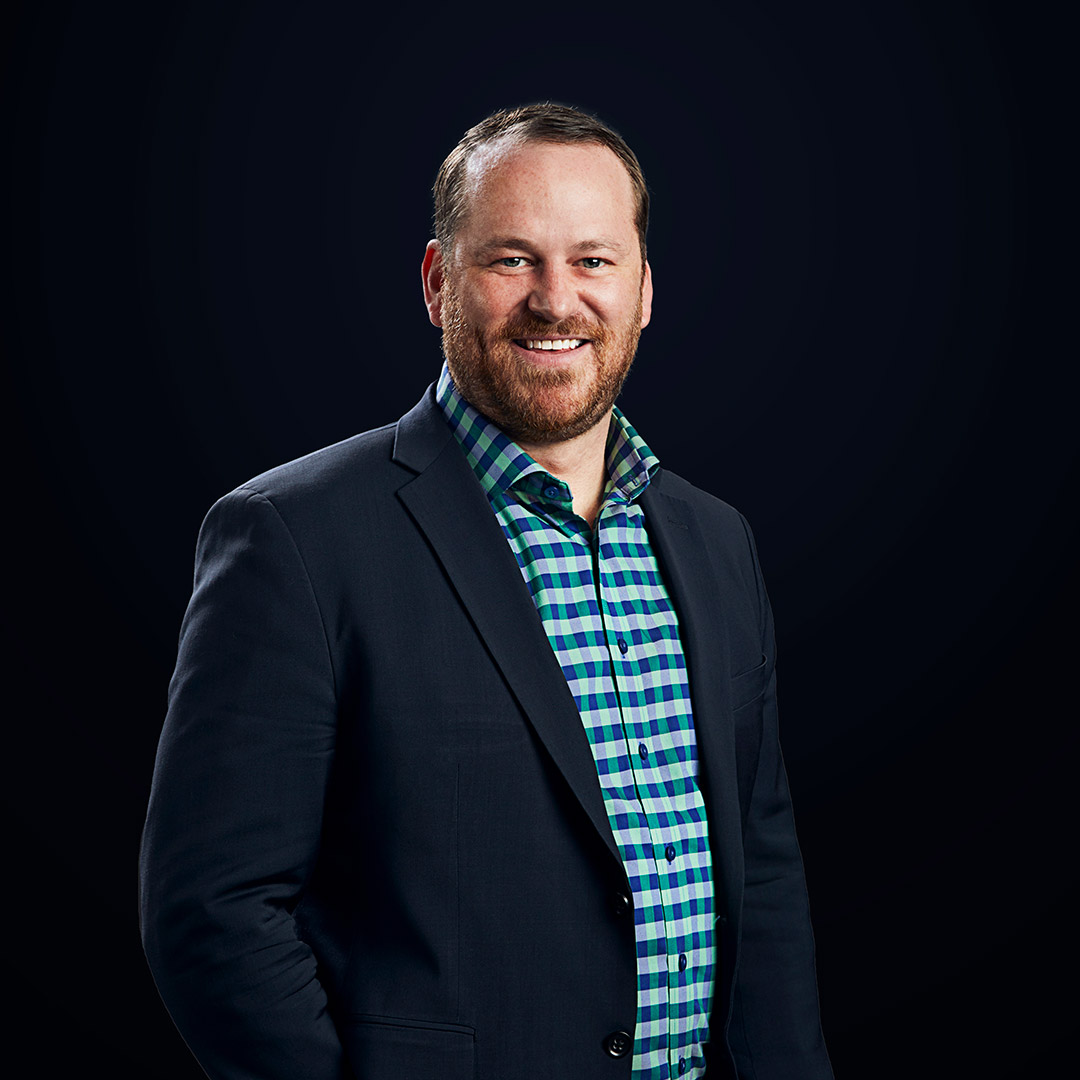 Scott Hollrah
Founder & CEO
Scott Hollrah pops out of bed every morning invigorated knowing that he adds tangible value to his clients' businesses. He finds it gratifying, too, that he gets to work with people that push him to be better each day, motivating him along the way. If Scott were a lyric it would be "Hello my friend, it seems your eyes are troubled, care to share your time with me?" If that sounds like someone who, first and foremost, is in the people business — that's because it's more who Scott is than what line of work he's in.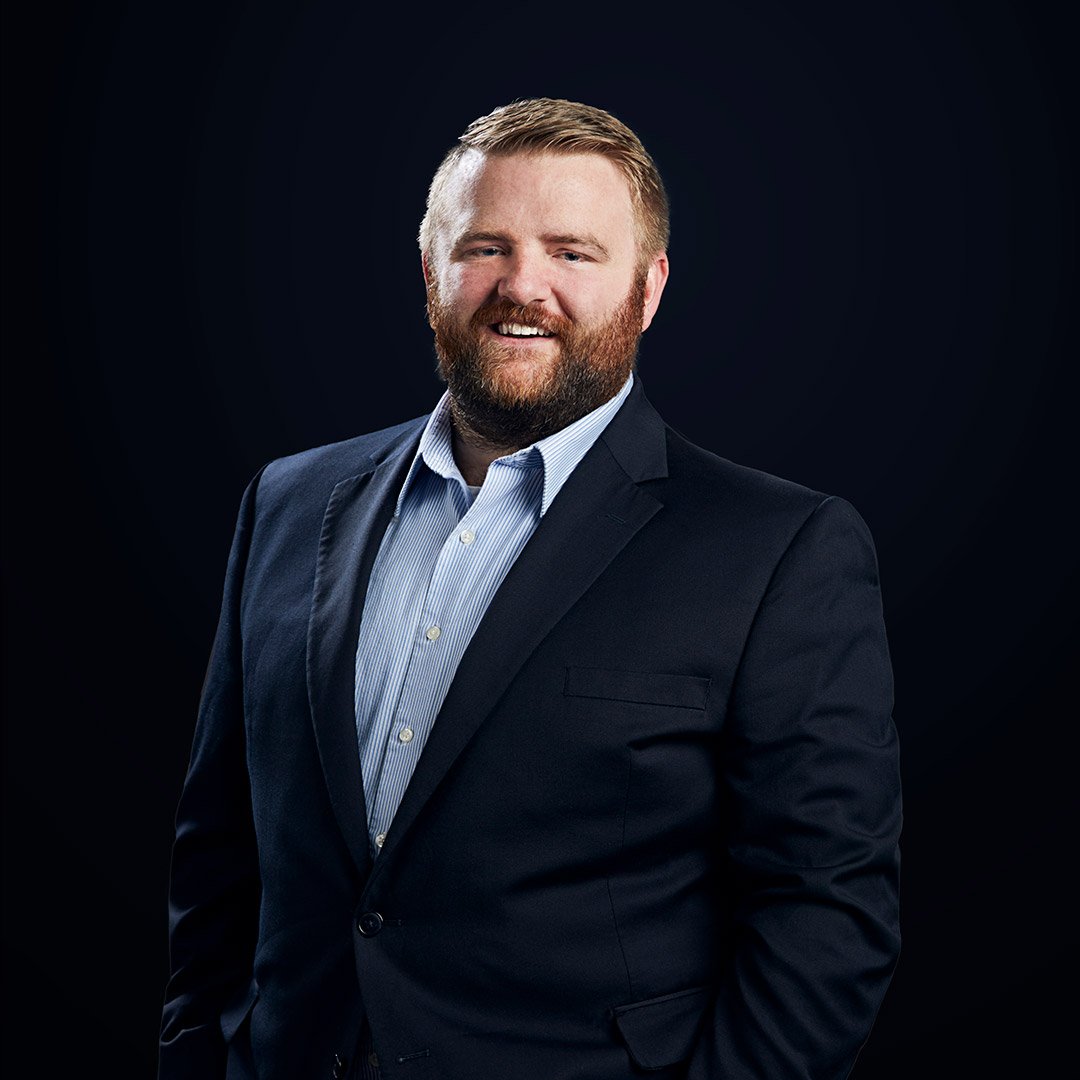 Chase Friedman
Managing Director
Chase Friedman is the type of guy that's motivated every day knowing that his hard work not only provides for his family but that — bottom line — it helps the organizations he works with thrive at doing what they're best at, not grunt work. If asked what quote summarized his outlook on life it would be: "Greater love has no one than this, that someone lay down his life for his friends."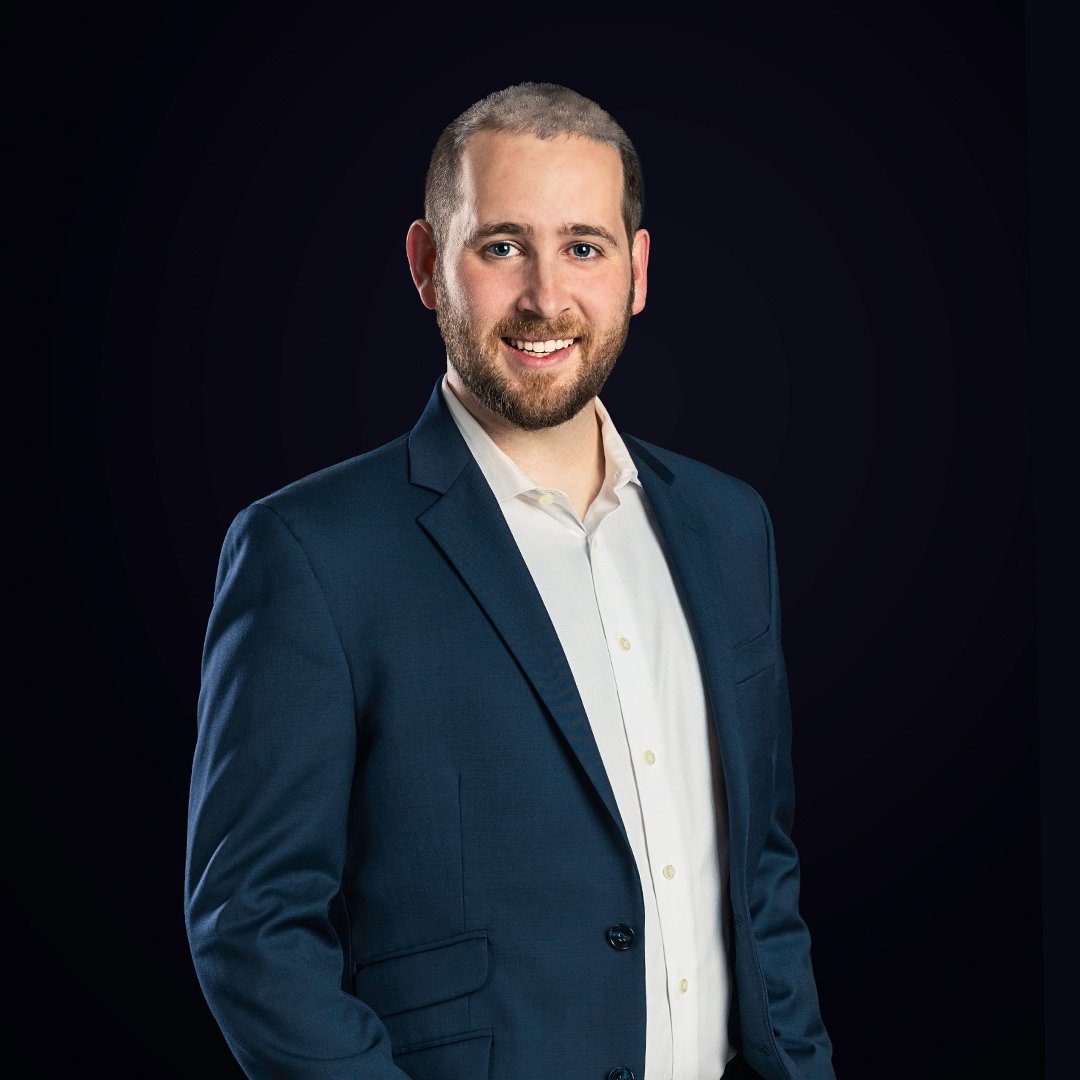 Bradley Delaune
Director of Operations
Bradley Delaune finds himself always motivated by the challenge to make the complex more approachable for his clients and seeing it work. To him, it's about seeing that come alive. He tells others: "A dead thing can go with the stream, but only a living thing can go against it." — G.K. Chesterton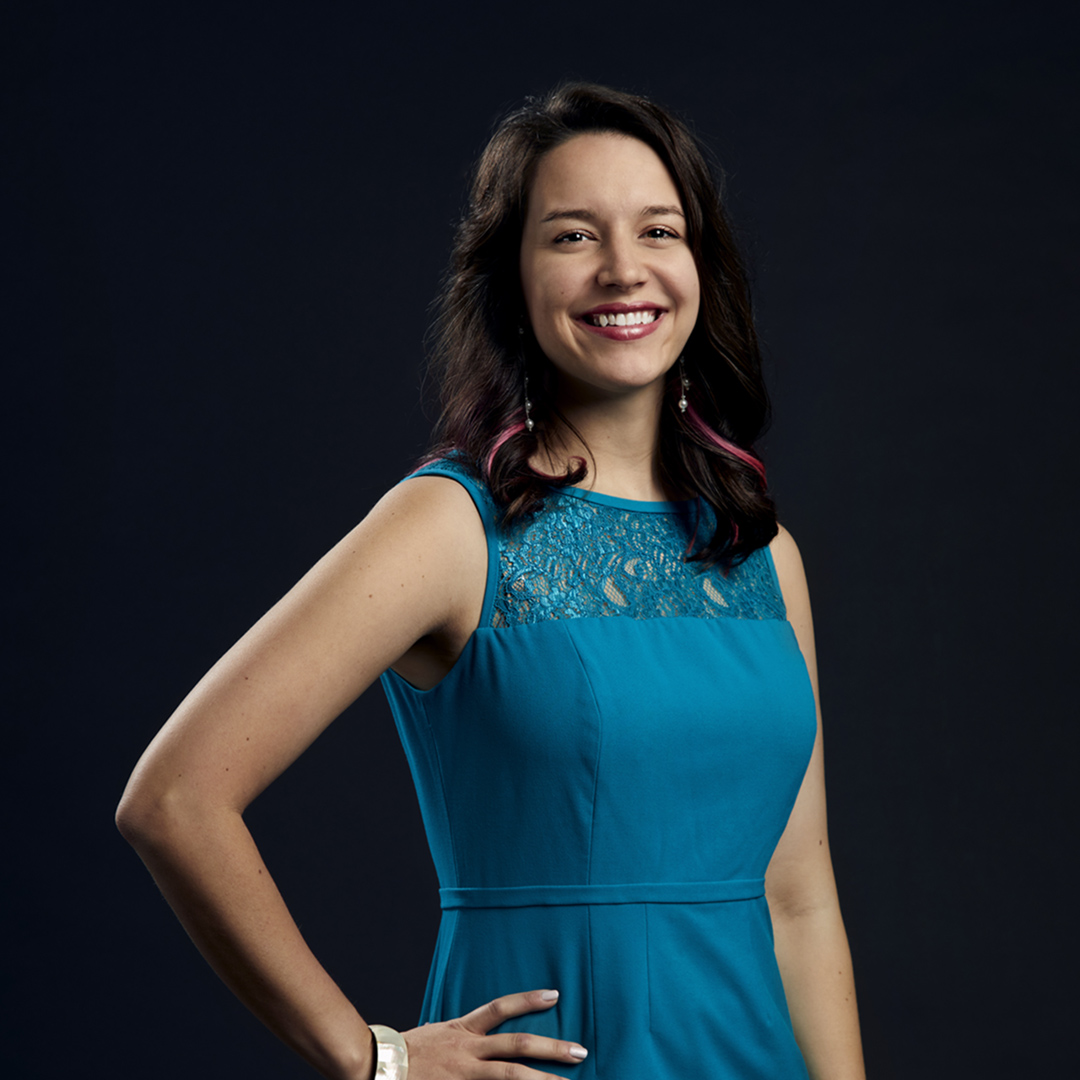 Samantha Young
Business Operations Manager
Samantha loves helping the team at Venn be successful. She's all about the collective wins. If she weren't doing that, she'd be finding a way to live full time at Disney World. A girl's gotta dream, right? She's a firm believer that "Living Things Grow," and thanks to her, we try to make sure we're growing every day.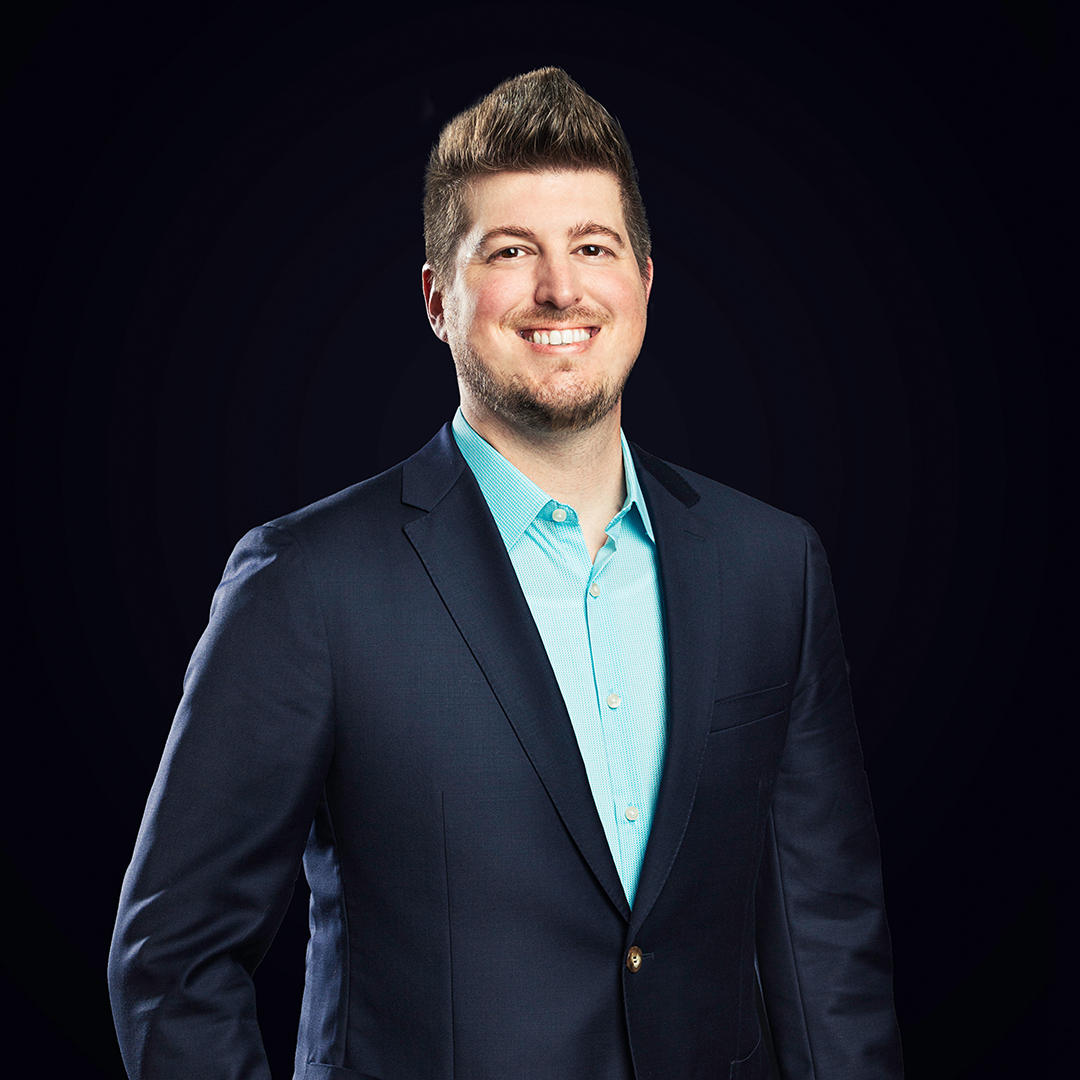 Brent Bertolio
Director of Business Growth
Brent, a family man with five kids, is a guy motivated first by his role as a father, and second by what all go-getters are driven by—the challenge. He's a natural relationship builder, which means that Brent's role at Venn is tailor-fit, where he's responsible for establishing and growing new relationships. If you don't catch him jamming to the grunge greats of the 90s, you'll find him on the road making business happen. Brent's quote that best sums up his approach: go big or go home. It's high risk, high reward.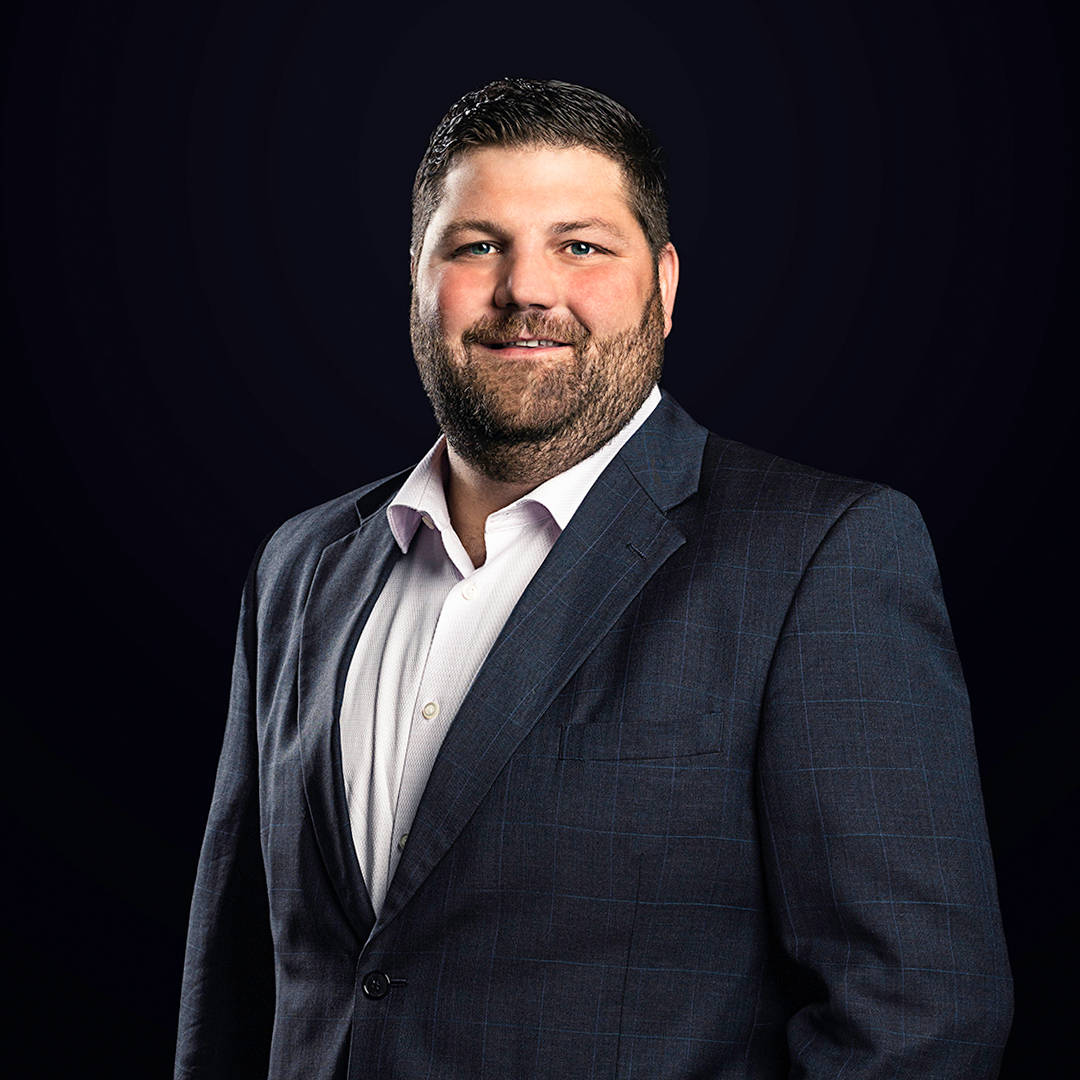 Chad Nelson
Director of Delivery
Chad, who's previous skill sets include PM-ing in the Construction industry as well as time time spent playing collegiate football, is fearless in the face of giant projects. He maintains a steady hand over all projects at Venn, which is a good thing because he's super at it. Chad enjoys trying to make everyone happy but can be the diplomatic intermediary when necessary. His favorite past times entail playing football with Bjørn and keeping everyone at Venn on task.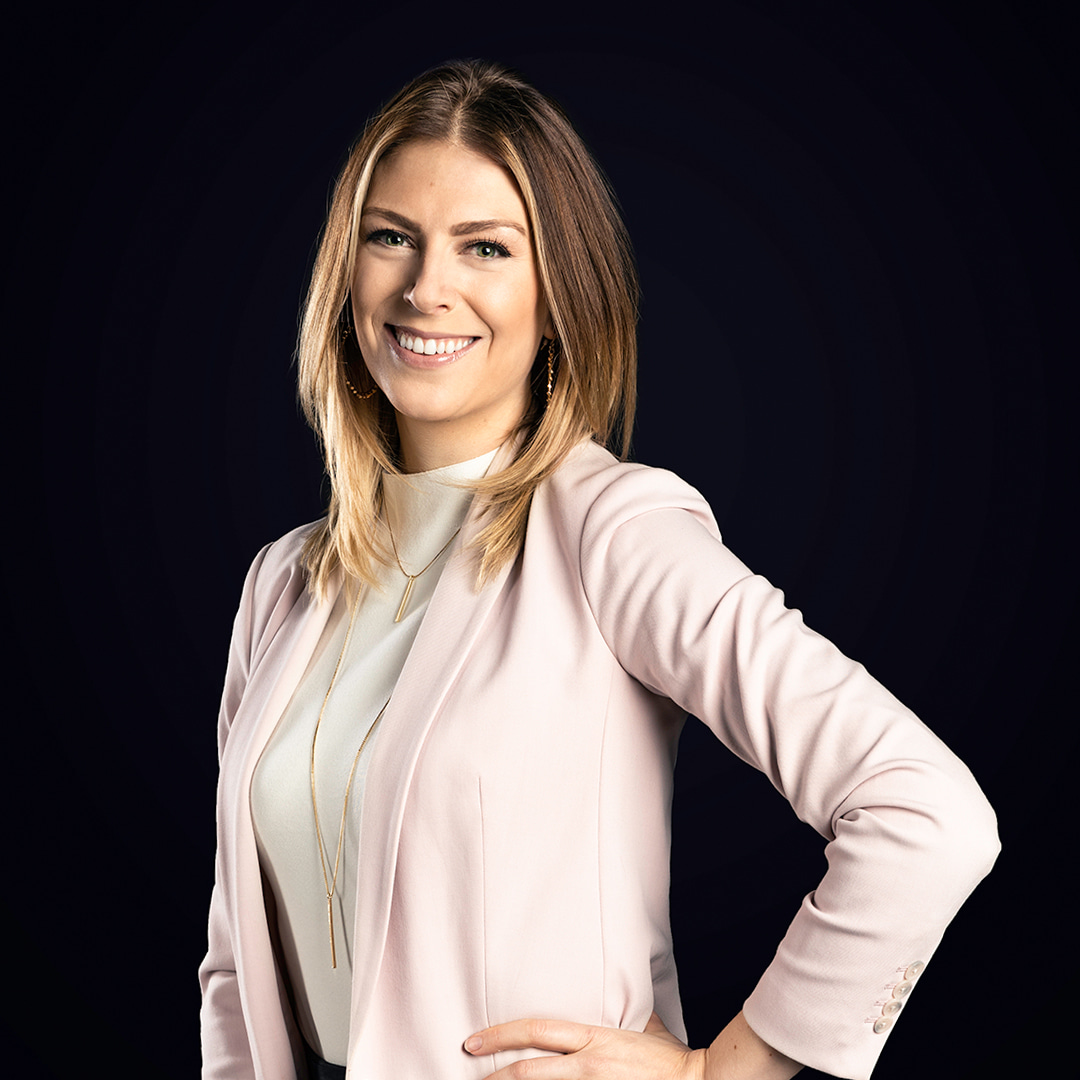 Melissa Bell
Director of Marketing
Melissa is driven by the satisfaction that comes from continuous improvement every day, in every aspect of her life. A former Division I athlete, she knows big things can happen when even the smallest incremental gains stack up. A natural storyteller, empathizer, and collaborator, Melissa's focus at Venn is creating content that has an impact on the bottom line. She's a firm believer in: "When you've got a strong enough why, you can always find the how." — Zig Ziglar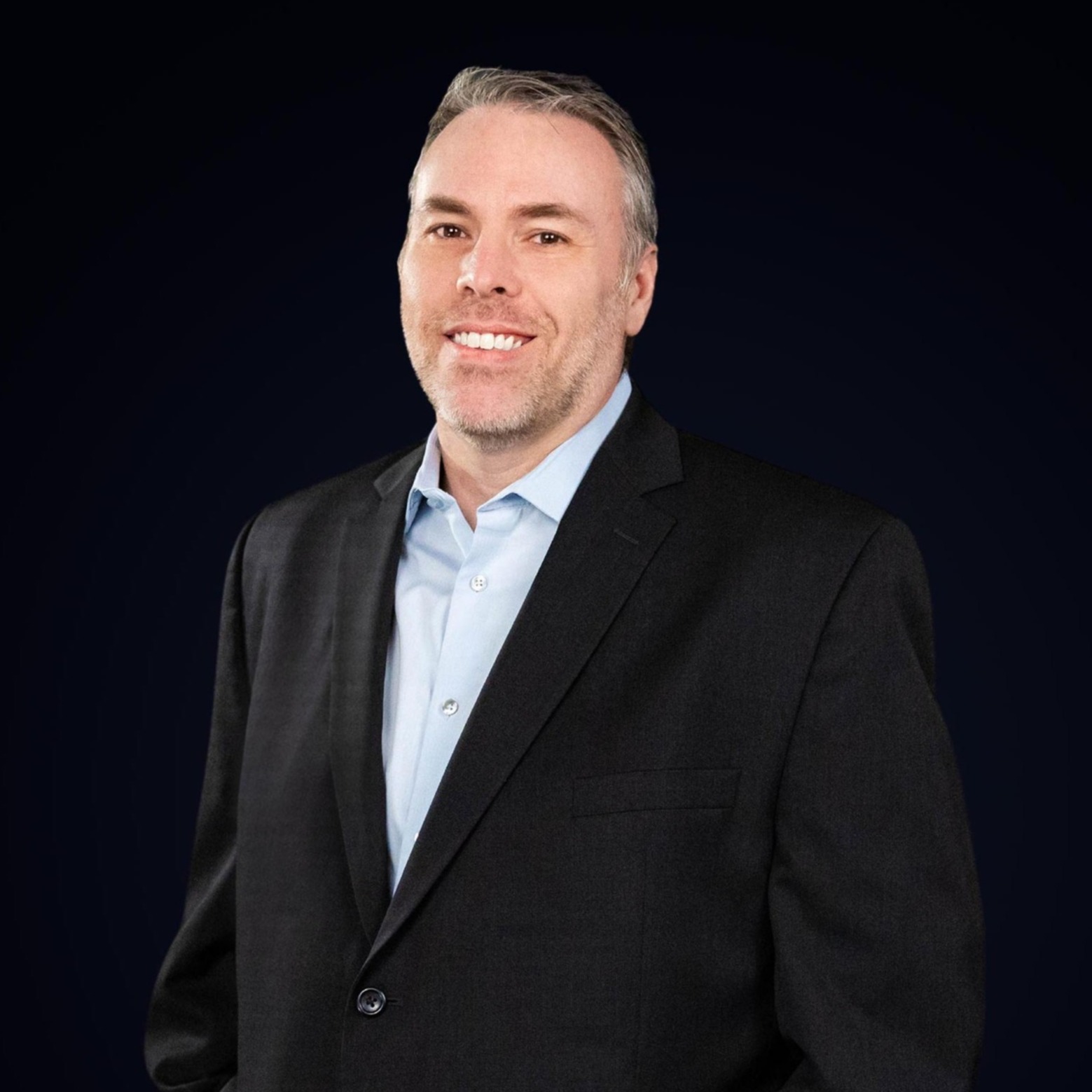 Lee Hinton
Director
Lee is driven by the satisfaction that comes from using technology solutions to create efficiencies and drive tangible value for clients. He admires the words of Theodore Roosevelt: "It is not the critic who counts; not the man who points out how the strong man stumbles, or where the doer of deeds could have done them better. The credit belongs to the man who is actually in the arena…" On weekends, he enjoys tackling projects around his mountain home and spending quality time with his wife and daughter.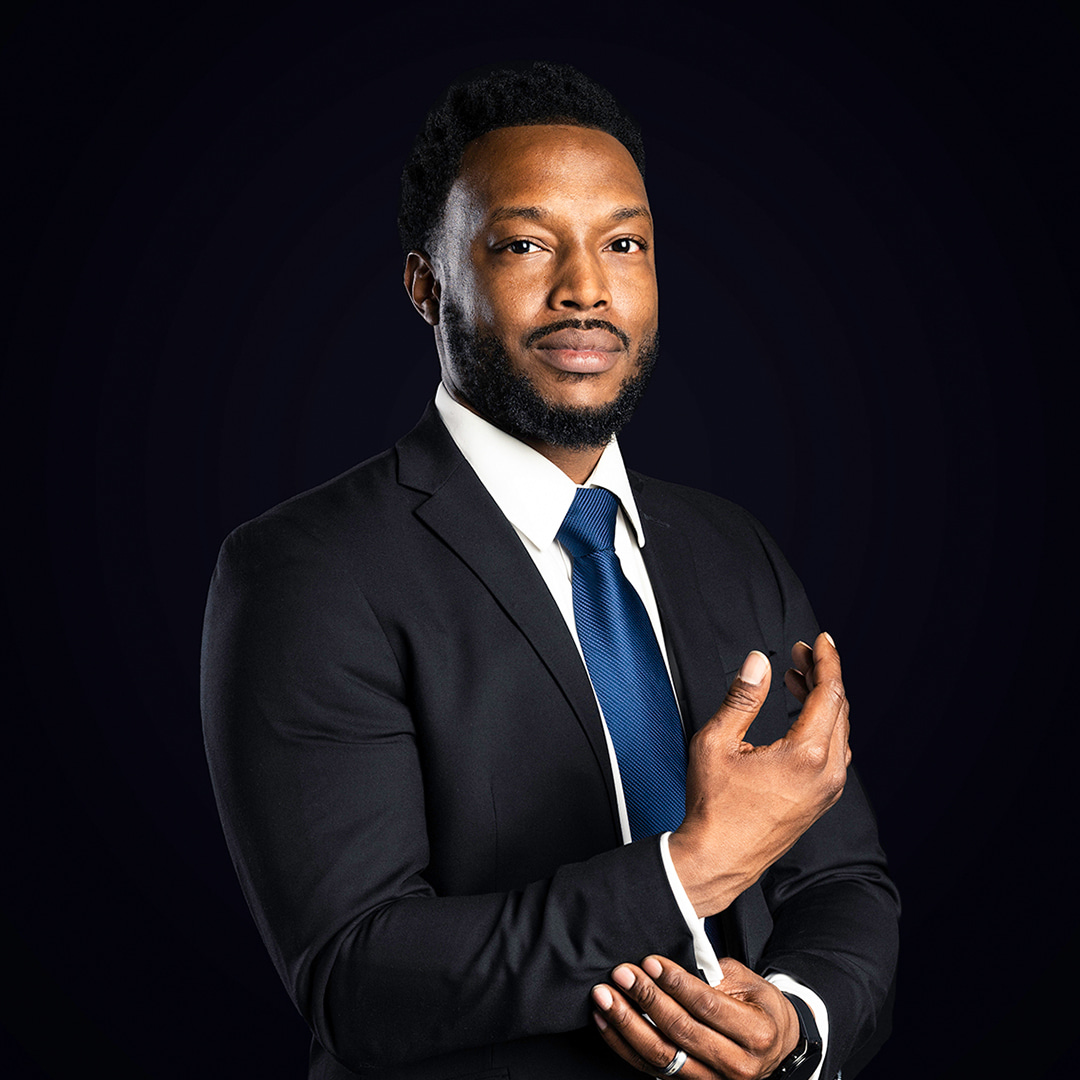 Marcus Jones
Senior Integration Consultant
Marcus is passionate about making a lasting, positive impact in the world. At the office, in his community, and for his family. When he's not helping clients get more efficiencies from their systems in his role as an Integration Consultant, there's a good chance you'll catch him watching an Atlanta Braves game with his english bulldog, Eva the Diva. He believes: "What you do, strive to do it so well that no man living and no man dead and no man yet to be born could do it any better." — Dr. Benjamin Elijah Mays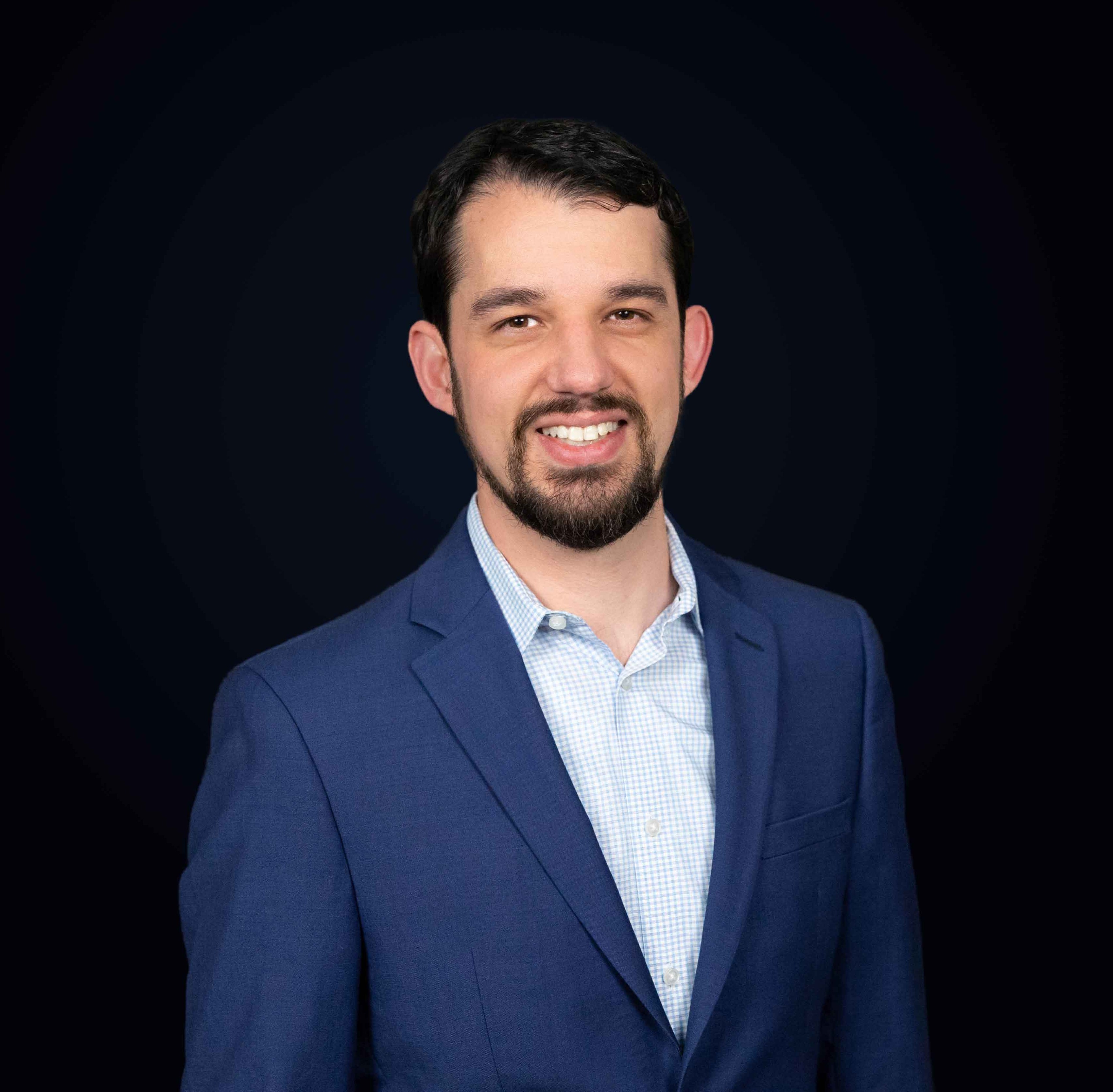 Lucas Cury
Senior Integration Consultant
Lucas is driven by the desire to solve problems and learn new things, making him a perfect fit for the role of Senior Integration Consultant. It also explains why one of his favorite quotes comes from the great Albert Einstein: "Once you stop learning, you start dying." A natural collaborator, he's laser-focused on the success of the customer, including that of our own team members. He enjoys experimenting with new flavors and cuisines in the kitchen and has aspirations of one day earning his pilot's license.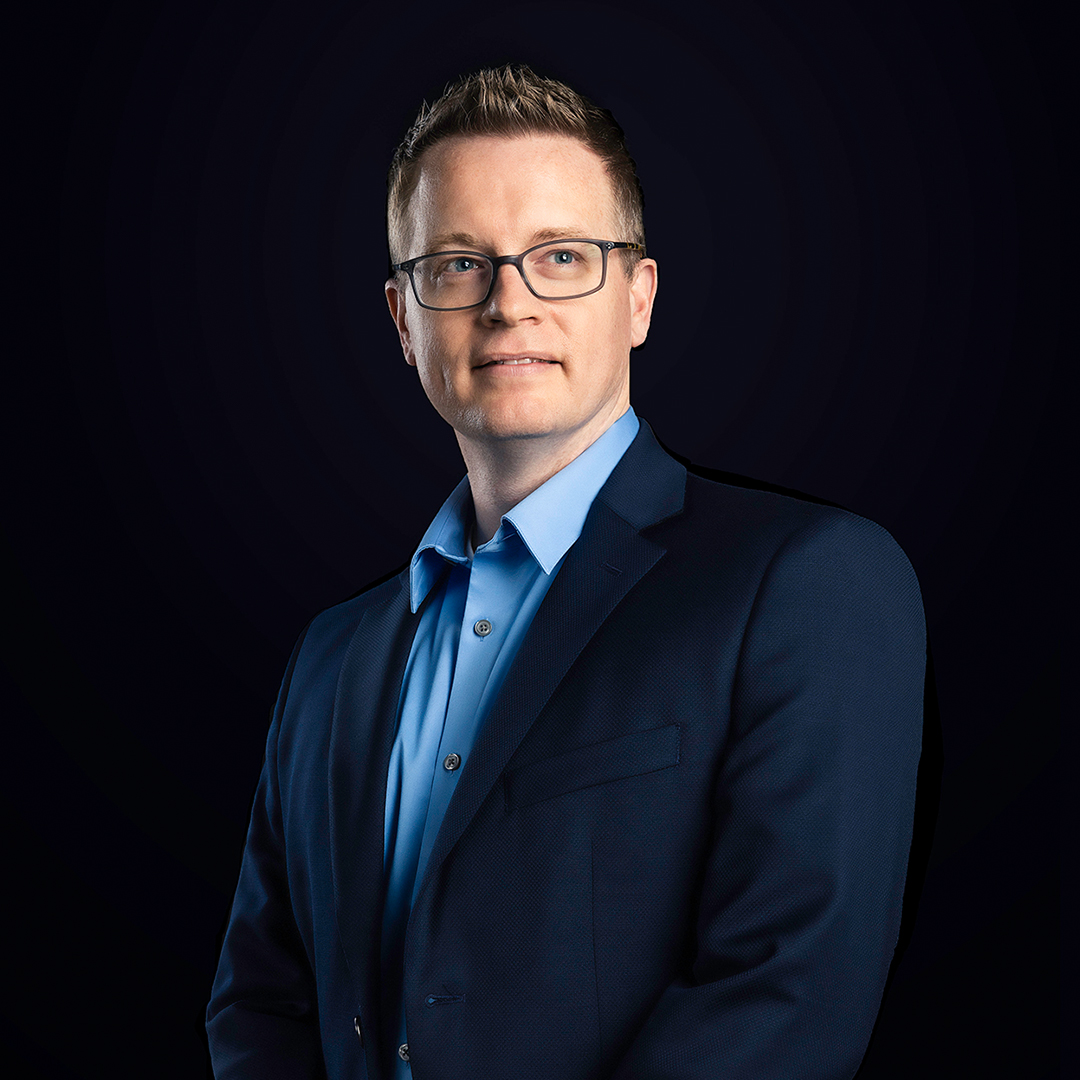 Nate Harden
Salesforce Customer Advocate
Nate is most fulfilled when he's connected to the people he cares about, and that includes Venn's clients. In his role as Salesforce Customer Advocate, Nate is the go-to for many Salesforce projects. He's quick to identify opportunities for process improvement and eager to provide over-the-top quality support after go-live. He lives by the words, "Get busy living or get busy dying," so you know he means business.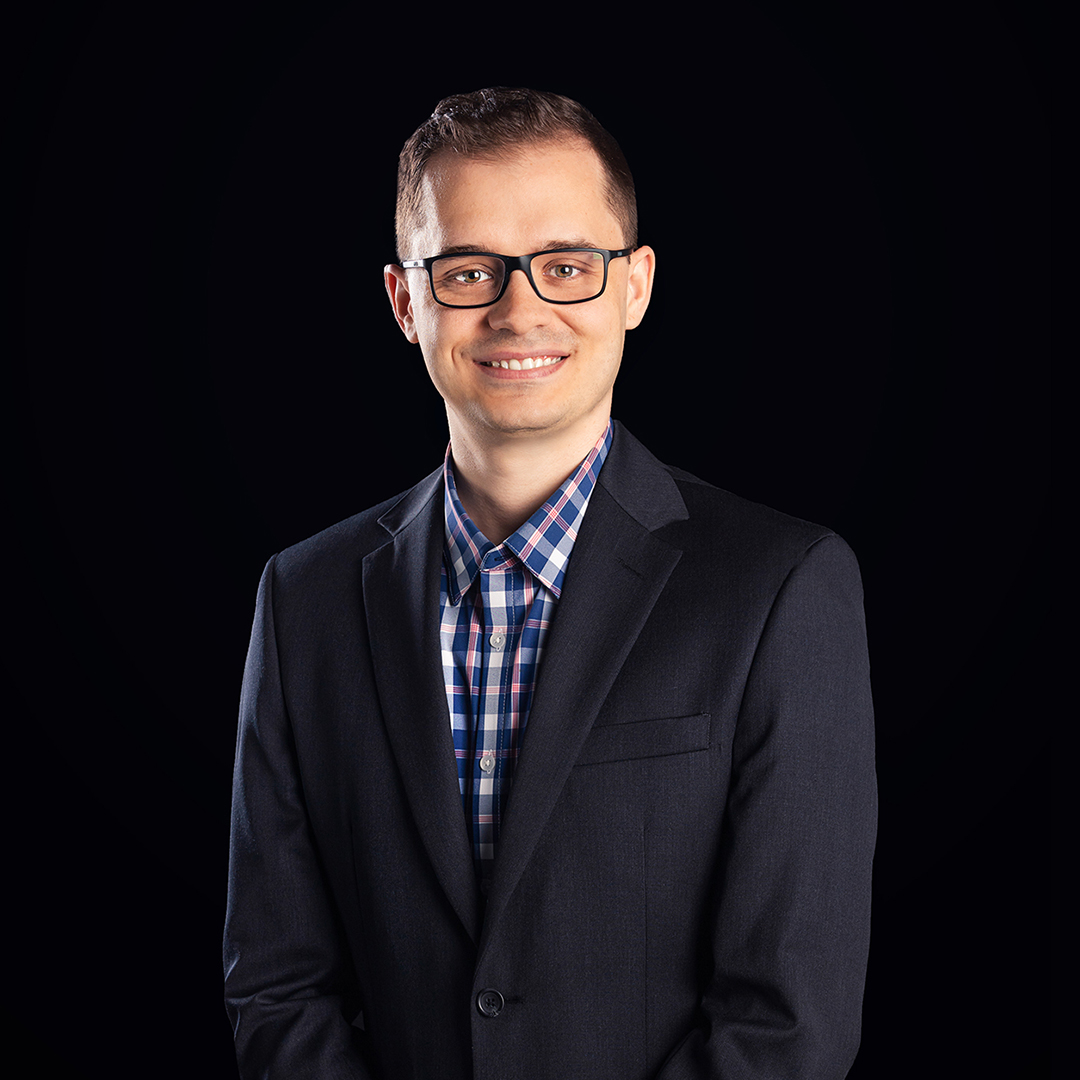 Jonathan Davis
Principal Salesforce Consultant
Jonathan's outlook on life is reminiscent of the Nelson Mandella quote, "I never lose. I either win or learn." With a strong desire to learn and grow each day, he is eager to get his hands on requirements and propose solutions for our growing Salesforce client base. When he's not tackling Salesforce Trailheads, you can find Jonathan playing games and indulging in spicy foods.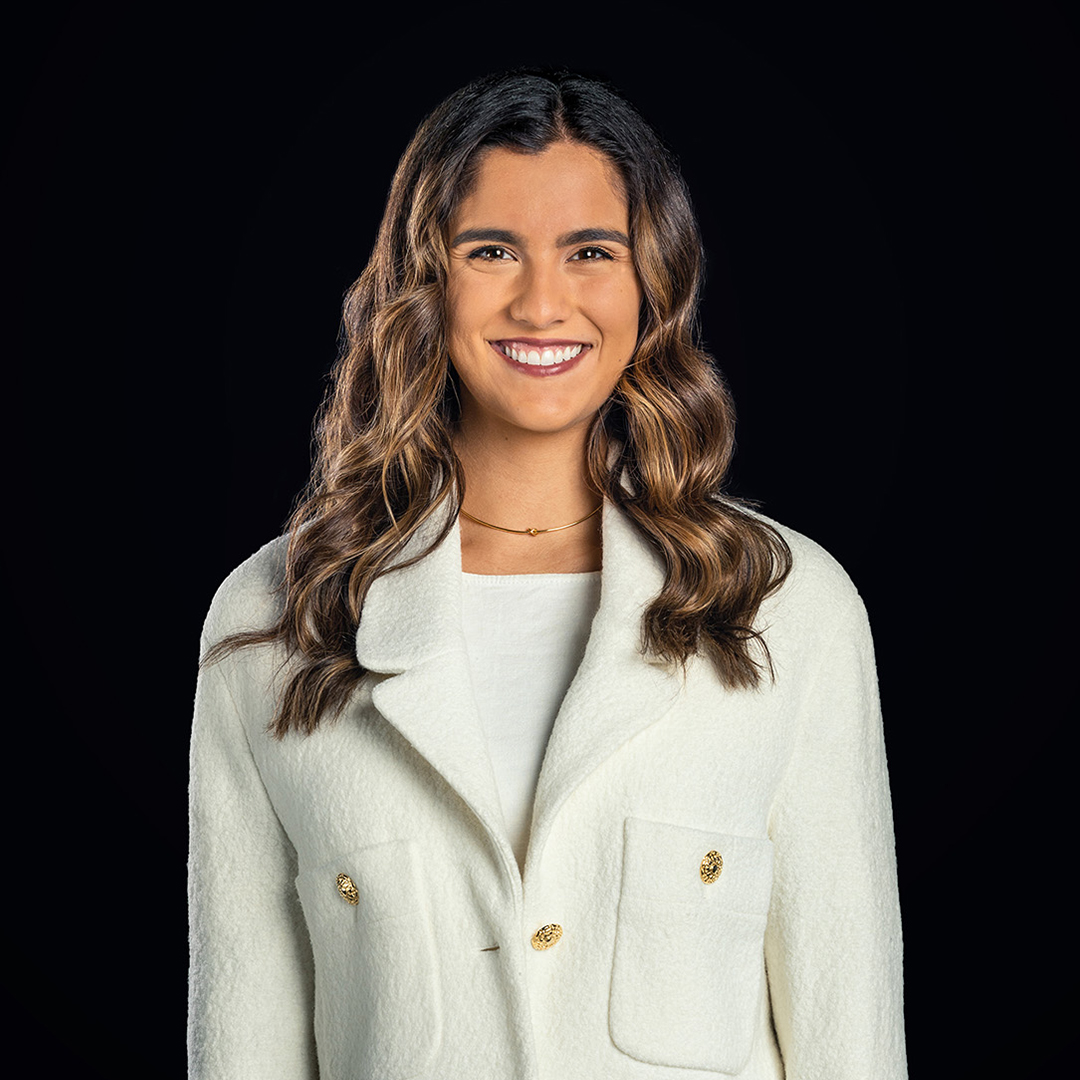 Mikayla Gabaldon
Project Manager
Mikayla is all about speaking truth and serving others for the sake of excellence. She admires a verse from Philippians 2:3: Do nothing from selfish ambition or conceit, but in humility, count others more significant than yourselves. As a Project Manager at Venn, she provides a point of contact between clients and the integration team to make sure projects are delivered on time and within budget. Mikayla is an Oklahoma native but loves all things travel and wants to one day visit Greece, Paris, and London.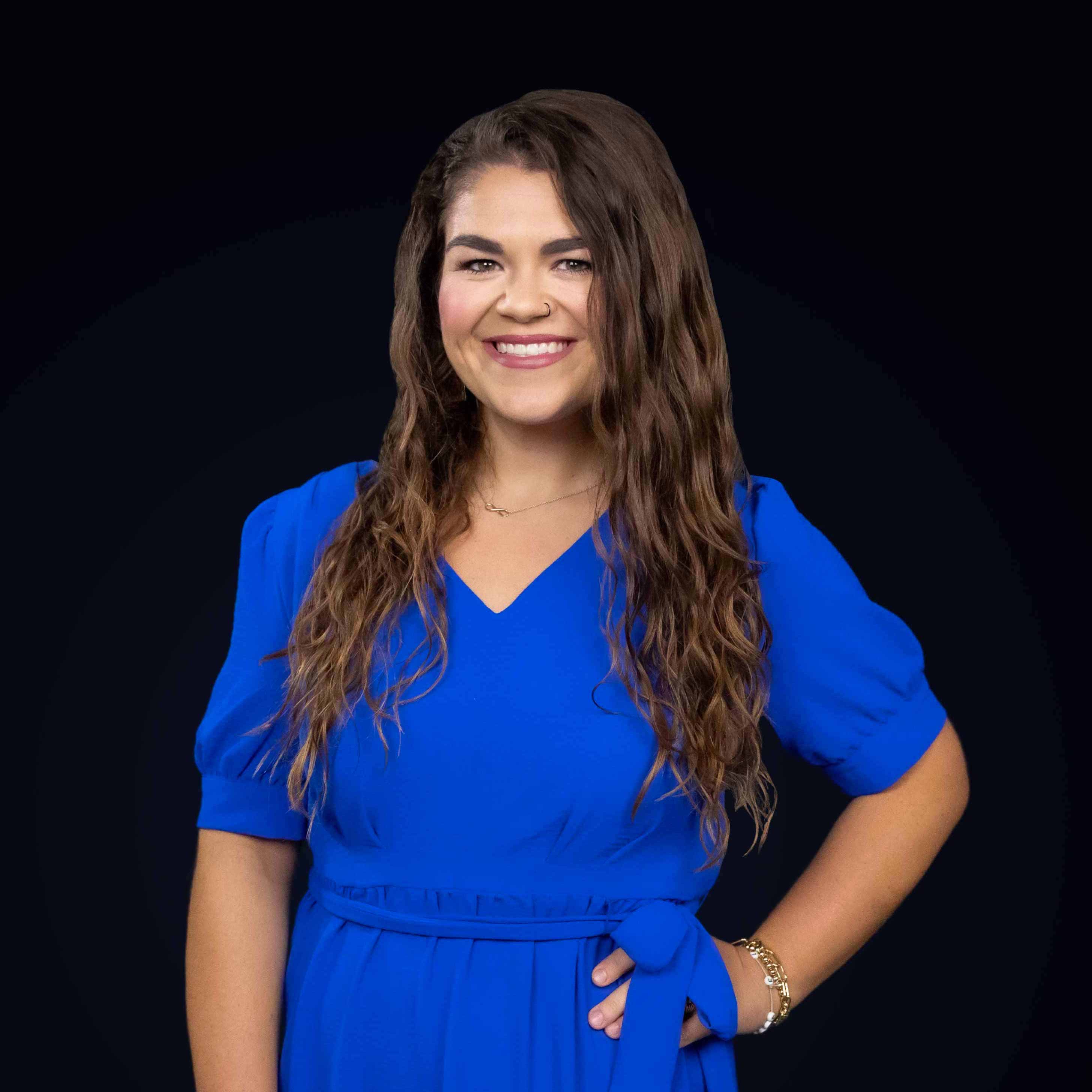 Karissa Sasser
Project Manager
Karissa desires to see more than just plants grow, people too. A friend of Jesus, she wants others to know: The Lord will fight for you, you need only be still (Exodus 14:14). As a project manager, Karissa focuses on high customer satisfaction by ensuring resources are managed effectively across multiple projects. Outside of project managing, Karissa enjoys soaking up the sun, serving at church, and being the fun aunt to all of her friends' kids.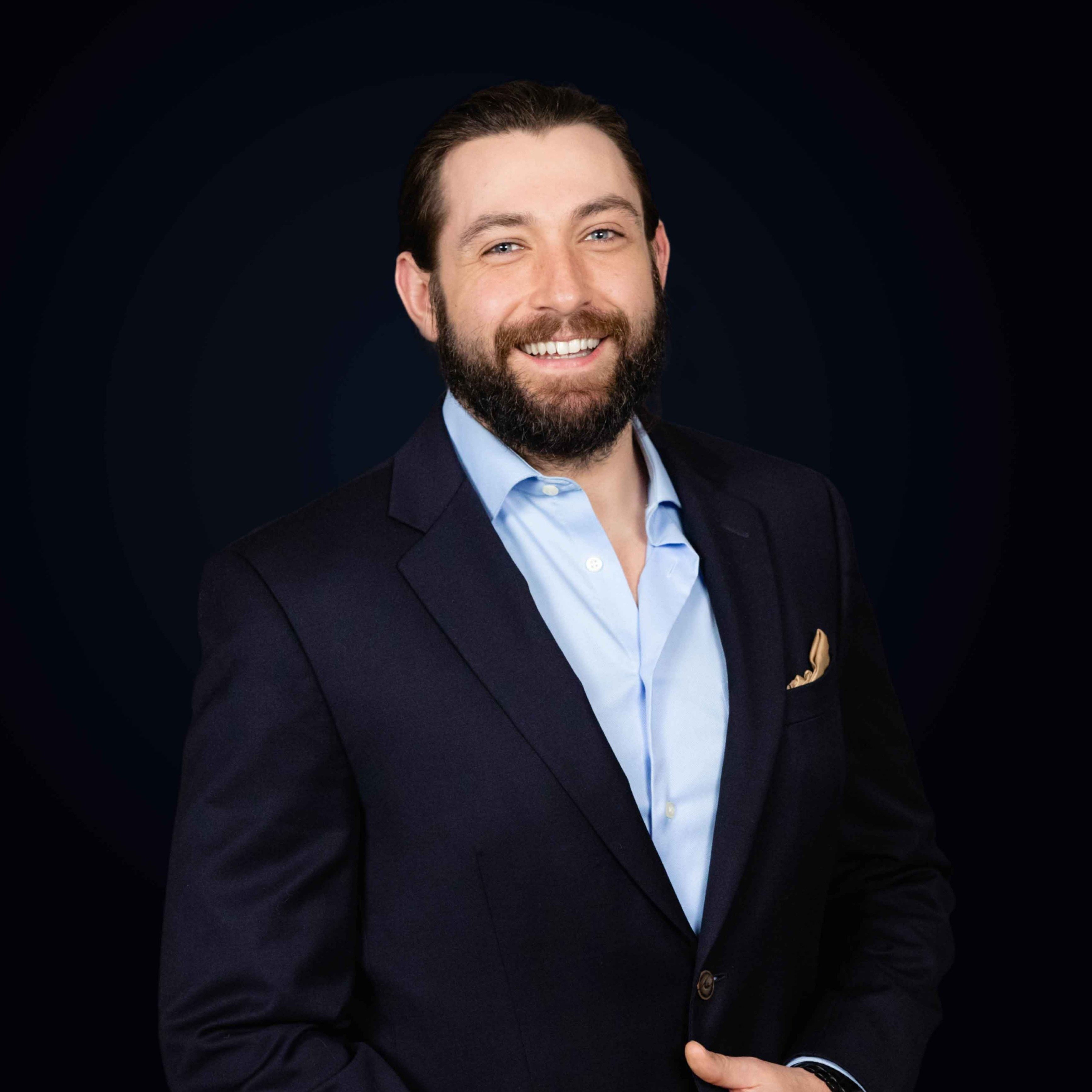 Troy Rowden
Integration Customer Advocate
Troy works across all levels of the team to find practical ways for clients to get more out of their integrations. He enjoys keeping things simple and doing good work that benefits people, which aligns with his favorite quote from Lex Friedman: "Complain less. Build more." Plot twist: Troy has a passion for writing his own stories, especially movies and books.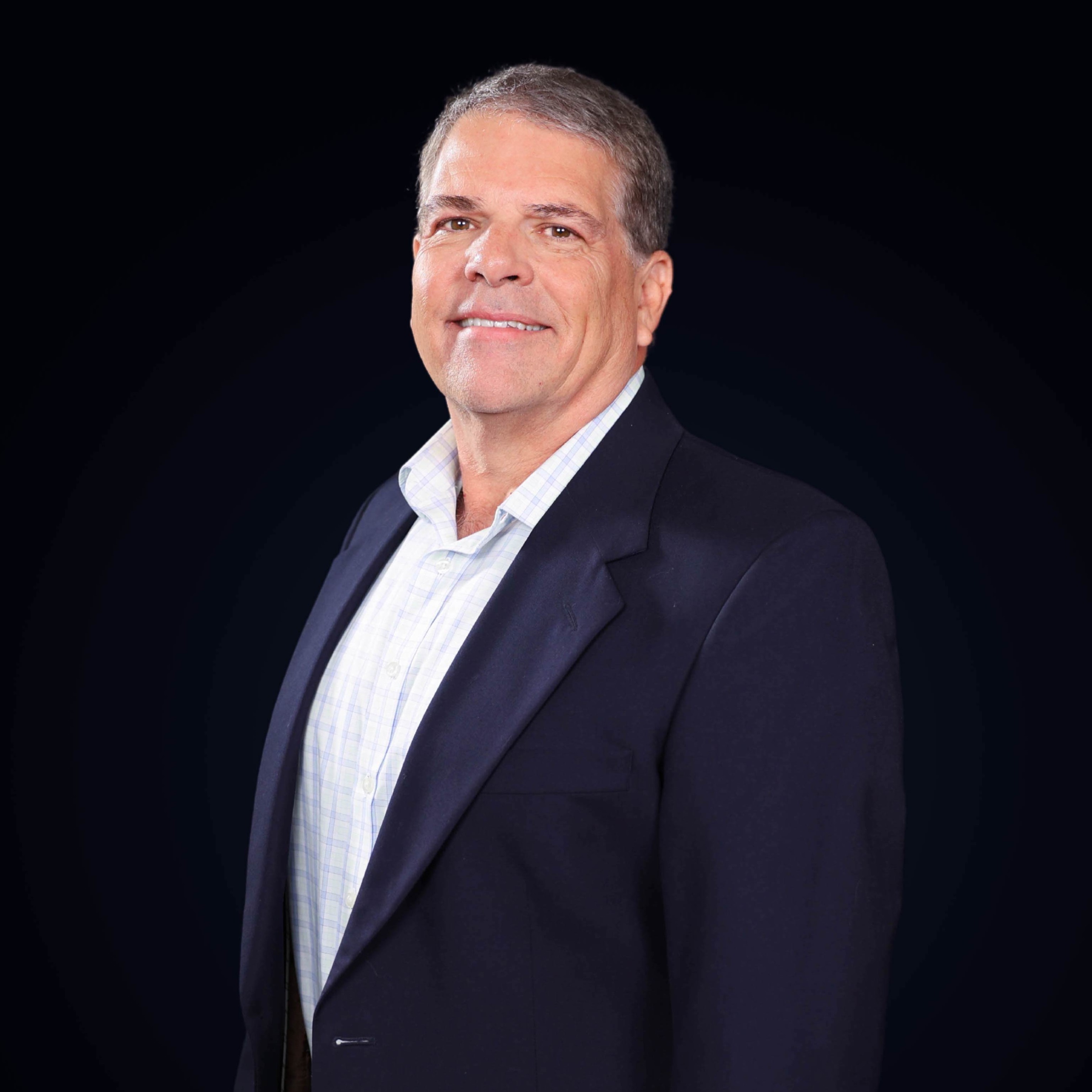 Mike Wood
Account Executive
Mike has more than 25 years of experience helping organizations discover the potential of new technology solutions. He is passionate about going to bat for others and doing what is right for the customer. Though technology continues to become more complex, Mike still appreciates the simple things in life—sunsets, home projects, hiking, and hunting. A quote that best summarizes his outlook on life is "If happiness is what you're after, then you are going to be let down frequently. Joy though, is something else. It is a constant." - Matthew McConaughey.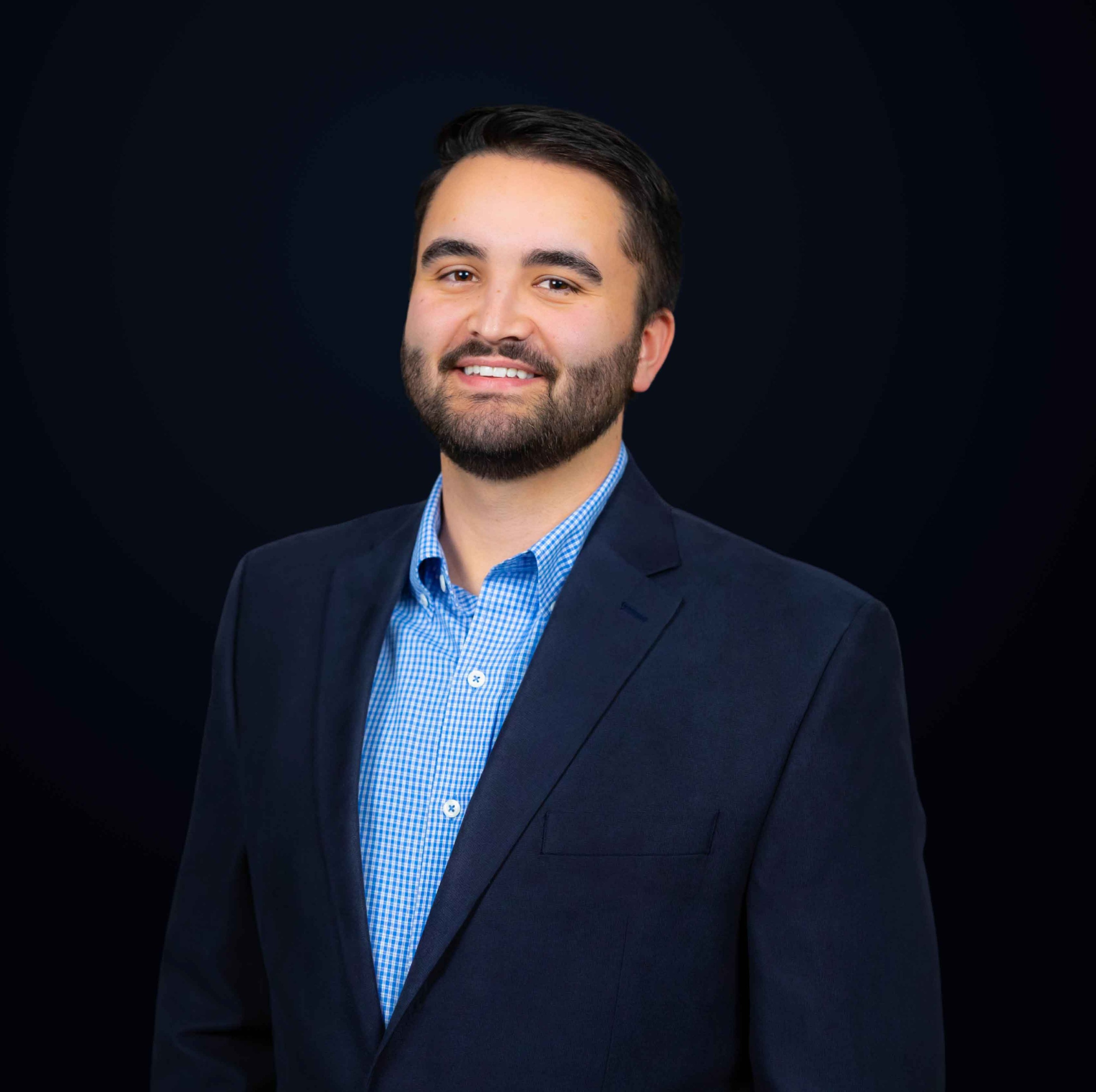 Randle Haggerty
Digital Marketing Specialist
Randle is a creator through and through, taking special care to infuse the brand into every aspect of his role. As the Digital Marketing Specialist, he enjoys turning complex concepts into content for engaging with our audience. He believes, "When we count our many blessings, it isn't hard to see that life's most valued treasures are the ones that are free." An Irishman at heart, Randle wants to one day visit family in County Cork, Ireland. When he's not learning to speak Gaelic, you can find him at a restaurant that has good eats and outdoor games.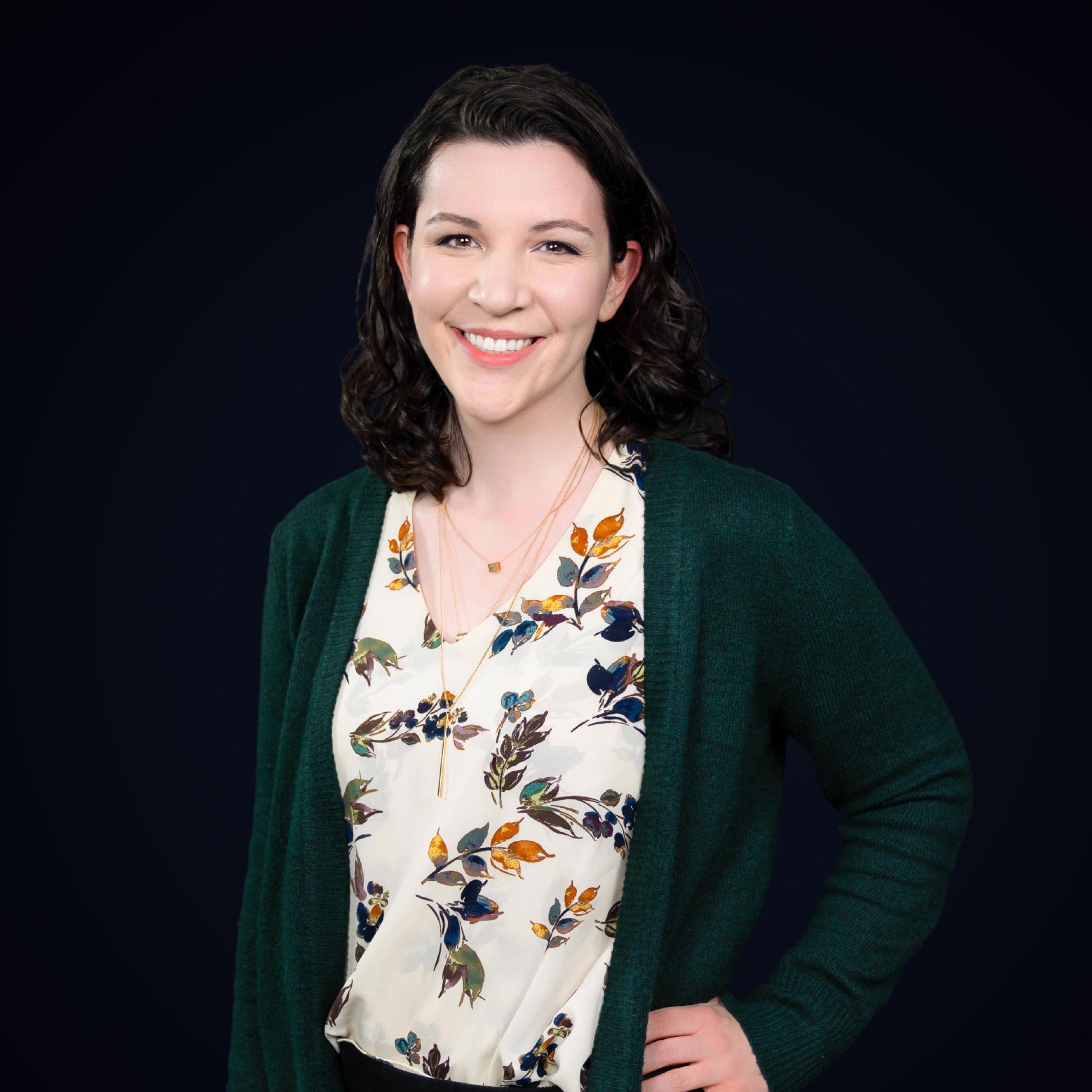 Kylie Jones
Integration Consultant
Always taking on new adventures and challenges, Kylie enjoys helping others connect the dots with their technology. In her role as an Integration Consultant, she believes there's always new things to discover: "The more I learn, the more I learn that I have more to learn" — Albert Einstein. Outside of work, Kylie appreciates unique food trucks, half-priced books, and hiking in national parks across the U.S.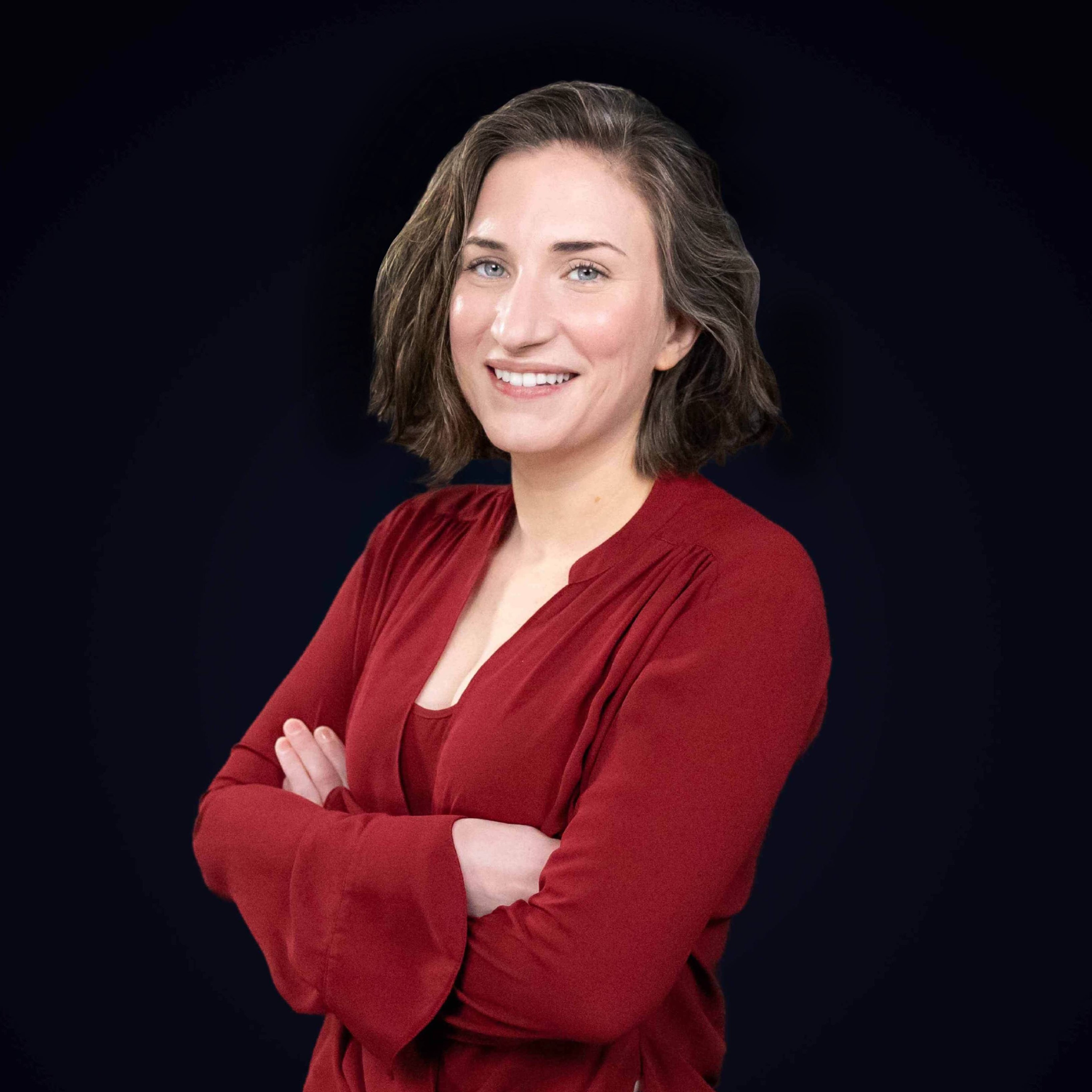 Brenna Stuart
Developer
Brenna believes: "If you want peace, you don't talk to your friends—you talk to your enemies." Happy trees are easy to paint, but for Brenna, leaning into discomfort and having an open mind is a vital part of a well-lived life. As a Developer, she enjoys new challenges and developing solutions that make integrating systems easier. Away from work, Brenna can be found hiking, foraging, and finding something unique to make with her knitting machine.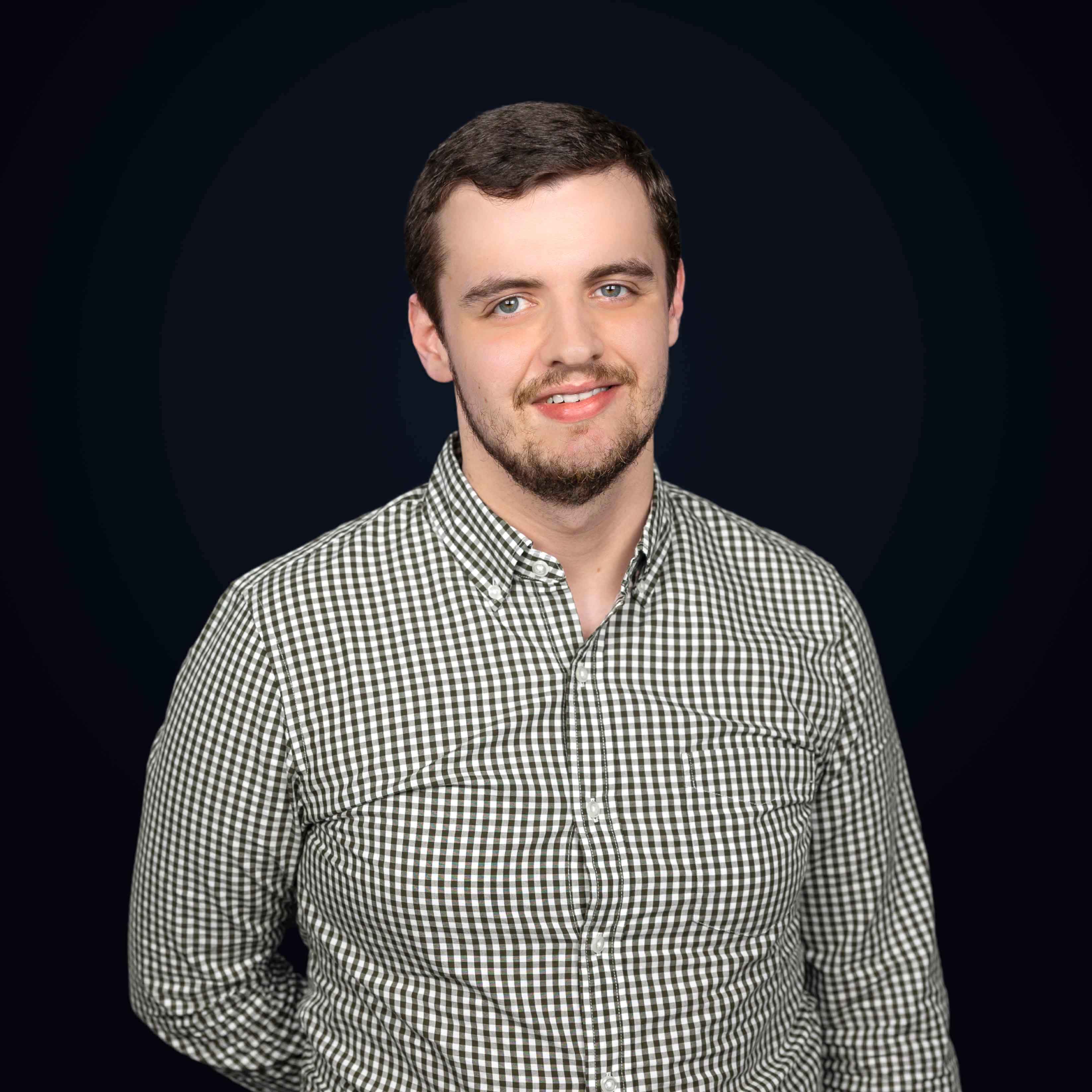 Matt Pace
Developer
Matt is someone who is motivated by learning new things that will help others. As a developer, he builds integrations for clients that eliminate manual processes. Determined to find a solution for any problem, one of his favorite quotes comes from Alexander the Great: "There is nothing impossible to those who will try." Outside of work, you can find Matt fishing and enjoying the great outdoors.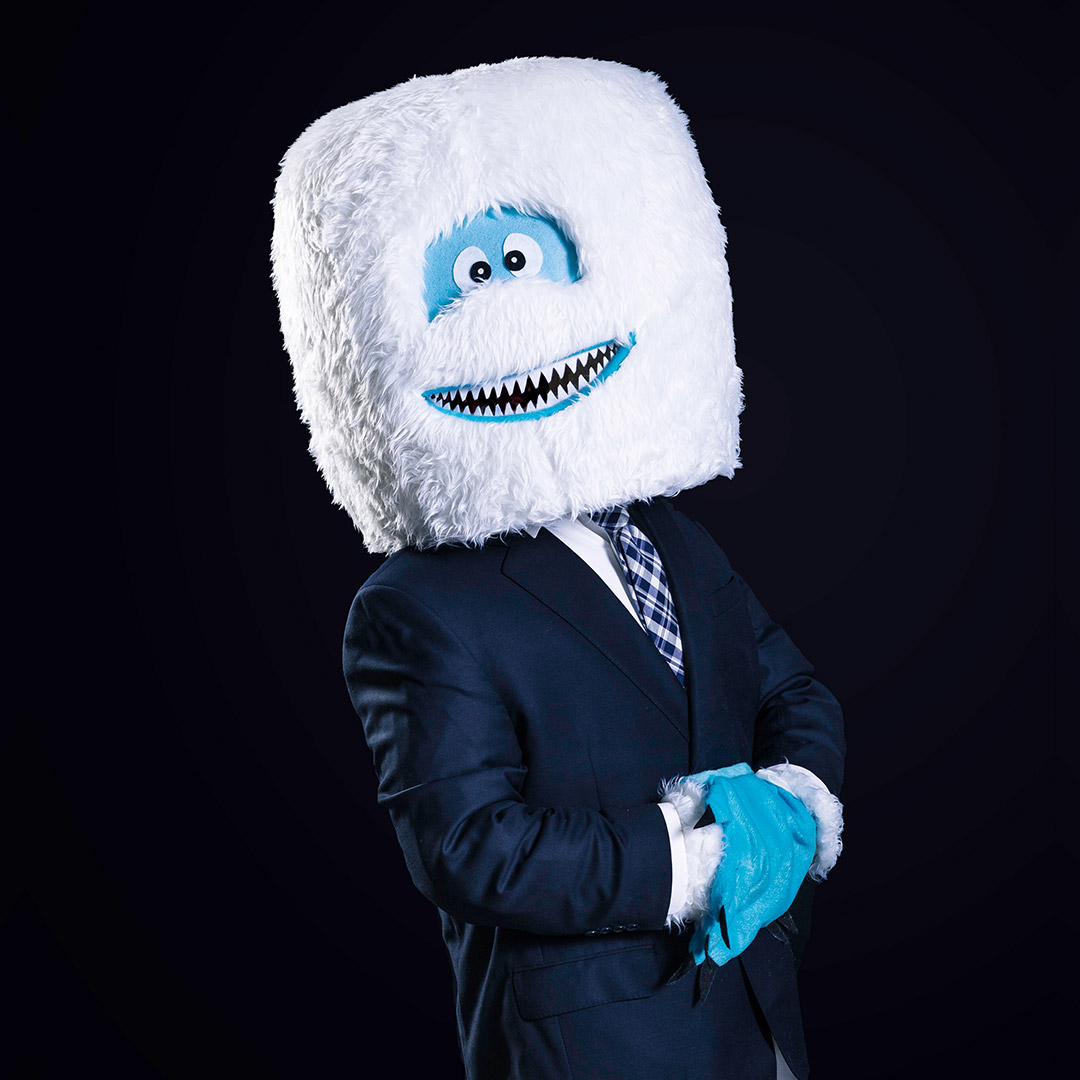 Bjørn Koding
Chief Yeti in Charge
Bjørn hails from Tallinn, Estonia, and wears multiple hats here at Venn (mostly fur). He's got a knack for making the right connections and having the right conversations—which, in our business—is the name of the game. He's a blast to have around the office and brings a fresh new perspective to the party. Now, if we can only get him to leave the thermostat alone (55° is a tad low for us Texans).