Venn Technology Named to the 18th Annual Aggie 100, Honored as Fastest Growing Company
COLLEGE STATION, TX, November 4, 2022 – Venn Technology of Grapevine is among the top 100 companies from around the world selected for the 18th annual Aggie 100™ which honors the fastest-growing companies owned by former students of Texas A&M University. Venn Technology was recognized as number 78 with a compound annual growth rate of 43.2%. The Aggie 100 is founded and sponsored by the McFerrin Center for Entrepreneurship at Texas A&M University.
Venn Technology helps clients get their time and sanity back by building integrations between Sage Intacct and just about anything with an API. Plus, we're pros at implementing and customizing all things Salesforce. Our integrations and automations are designed to put an end to siloed processes—saving clients time and money by eliminating error-prone, time-robbing manual operations that cause continual frustration and put organizations at risk. Our mission: Integrate. Automate. Be free!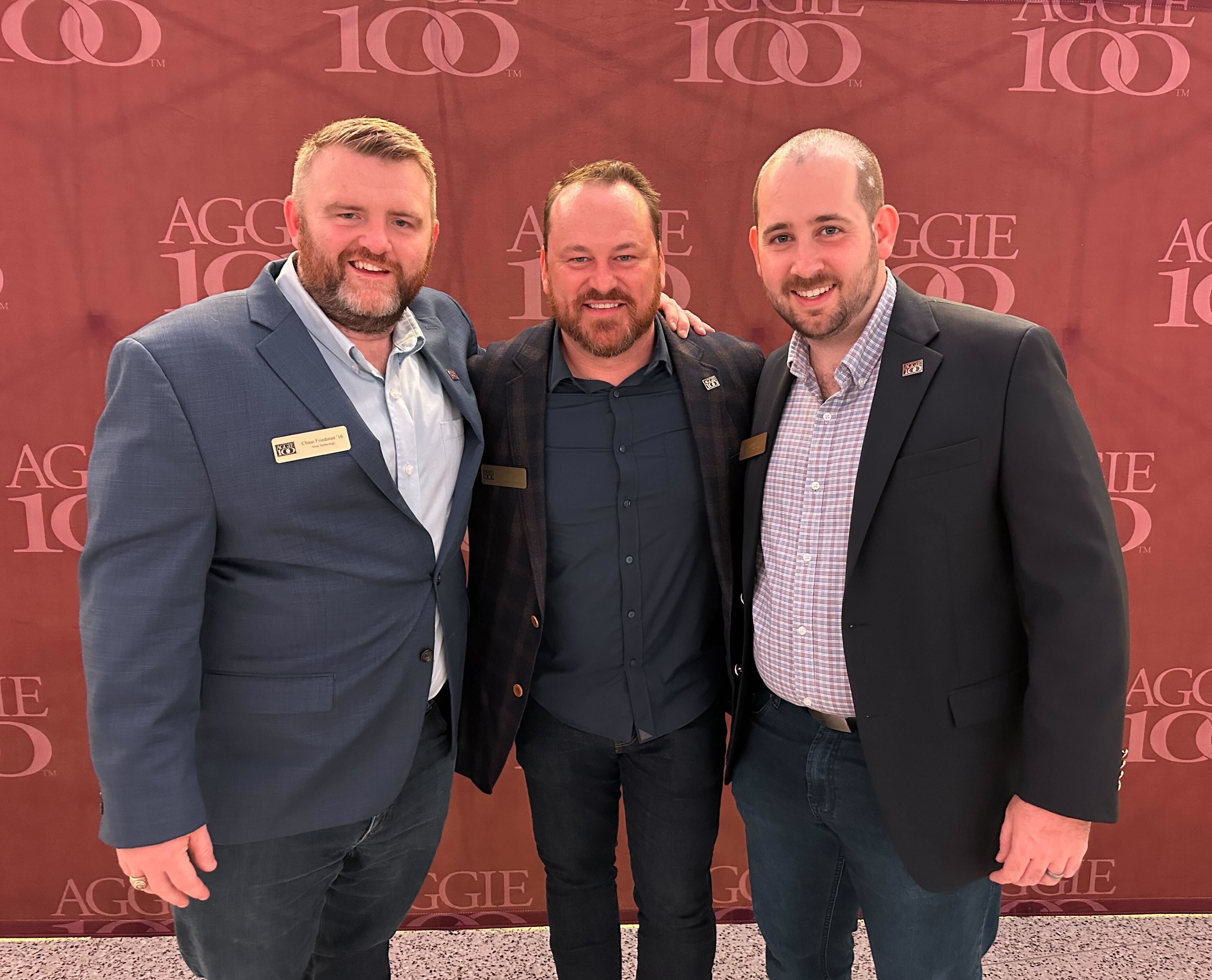 From left to right: The Venn Technology Texas A&M University Alumni include Chase Friedman (2016), Managing Director, Scott Hollrah (2003), Founder & Managing Partner, and Bradley Delaune (2013), Director of Operations.
"It's been my dream since starting the company in 2015 to build a team that would one day qualify for the Aggie 100. It is an honor to make the list for the second year in a row. I feel blessed to be alongside my fellow Aggies and still blown away by the fact we even made the list once! I want to extend a huge thank you to Venn Technology team—you're the major part of this accomplishment!" - Scott Hollrah, Founder & Managing Partner
The 100 Aggie-owned companies with the highest compound annual revenue growth from 2019 to 2021 were recognized at a formal celebration at the Hall of Champions at Texas A&M University's Kyle Field on Nov. 4, 2022. The honorees were joined in celebration by family, friends, employees, faculty, administrators, current students and fellow entrepreneurs.
"Now in its 18th year, the Aggie 100™ continues to re-set the standard for recognizing and celebrating the best of our Aggie entrepreneurs across the globe. These 100 companies and their Aggie founders and leaders have proven their determination for success, and we're excited to welcome them to the Aggie 100 family. This year saw our second-highest number of applications ever, indicating just how competitive these rankings have become. This 18th class of the Aggie 100 represents the cream that has truly risen to the top, and we're honored to be a part of their company's story and success," said Blake Petty '98, executive director of the McFerrin Center for Entrepreneurship.
A complete list of Aggie 100 companies, including past years, can be viewed at aggie100.com.