Venn at Work: Randy King Jr, Salesforce Customer Advocate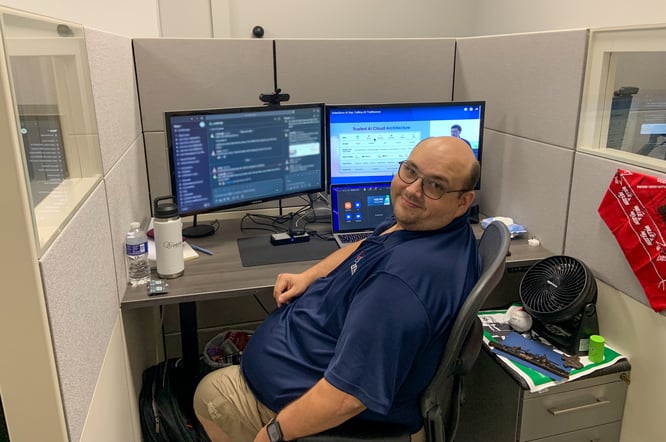 If you are Randy, your day is full of interfacing with clients and resolving Salesforce support cases. Keep reading to find out how Randy spends his time as a Salesforce Customer Advocate at Venn.
Do you have any morning routines before heading to work?
My day starts with taking my two sweet dogs, Harley and Roo, outside. Before going back inside, I spend time de-shedding them. If I didn't take the time to brush them, I'd for sure be coming home to a house full of hair every day!
While I'm getting ready for the day, I start the toaster to warm up a bagel and set aside the rest of my breakfast. I'm usually out the door at around 6:45 to wait on the bus to take me to work.
How do you start your work day?
Once I get settled at my desk, I open up all the apps I use for the day: Gmail, Asana, Slack, Salesforce, and Venn Connect (this is our internal time tracking app that we use to log time against various projects). I start by looking at Asana and my calendar to see what tasks I have planned for the day.
Since I'm usually free for the first hour of my schedule, my attention is set on emails and reading through updates on support cases or projects I'm working on.
What's your typical day like at Venn?
No day at Venn is ever the same for me. Some days I'm on a ton of calls with clients and others I find myself working on tasks that aren't client-facing, like working through support cases. When I'm not working on support cases, I find it important to work on my Salesforce and project management skills by completing certifications.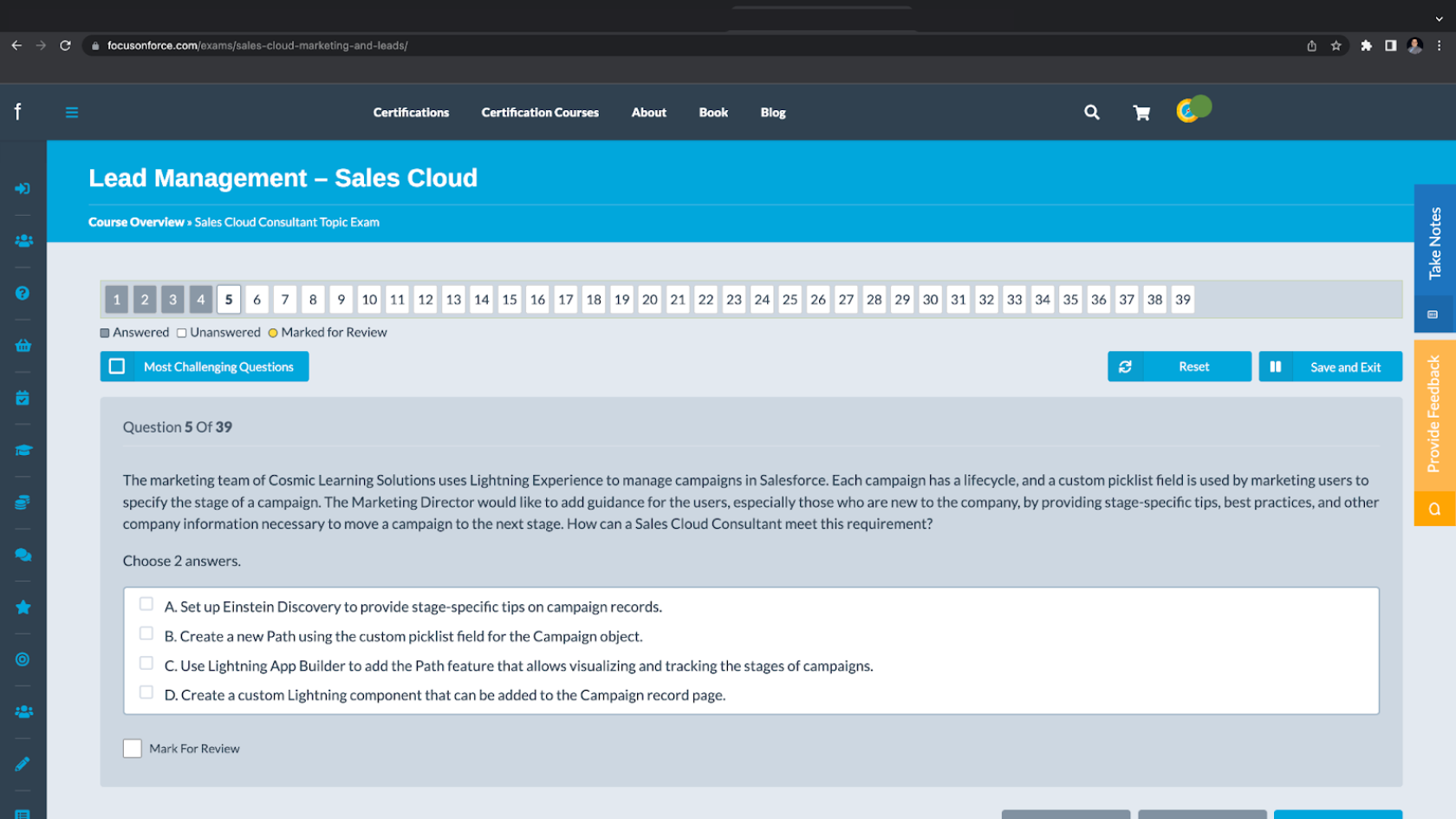 Randy uses some of his downtime to work on Salesforce certifications and project management knowledge bases.
What is your favorite thing about being a Salesforce Customer Advocate?
My favorite part of the job is the variety of things I get to do. Not only do I work in the Salesforce ecosystem, but I get to work with other applications we integrate with, such as Sage Intacct, Stripe, Shopify, and HubSpot.
"I love learning about the different business processes our clients have. We work with nonprofits and for-profits in different industries, so every client is truly unique and it's fun to gain an understanding of how other teams work when it comes to their technology."
What is the primary responsibility of a Salesforce Customer Advocate?
My main responsibility is to resolve issues clients are facing with Salesforce implementations or system integrations that have already gone live. When we're working on their case, we need to identify the root cause of the problem, create a solution, test to make sure the updates work, and then successfully close the case once client needs are met.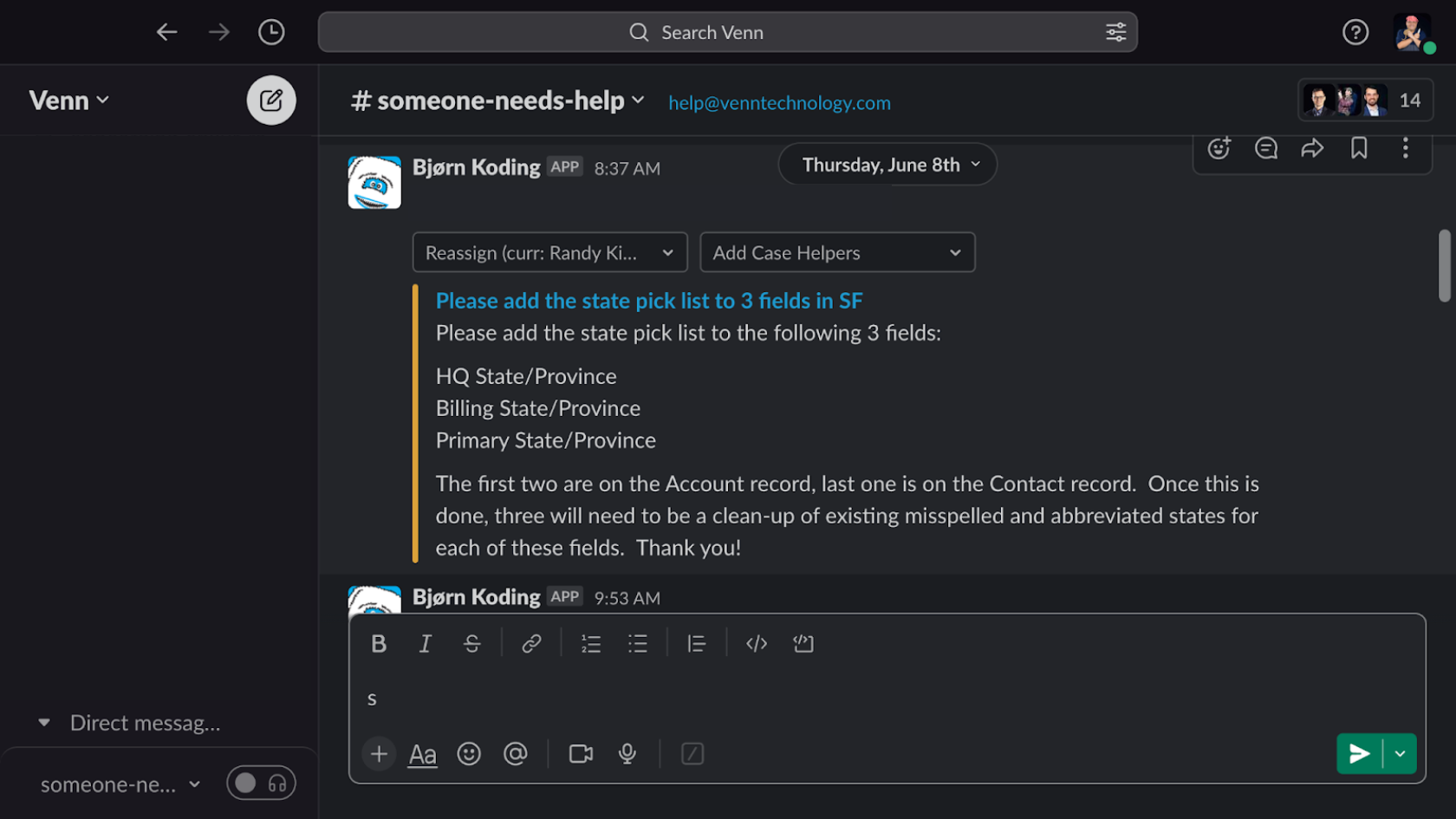 Randy's view of support cases generated in a shared Slack channel.
Other than providing timely support, I do my best to provide a helping hand to any larger projects that our team is working on.
What is your favorite thing about working at Venn?
Before I made my career change, I was a history teacher, I regularly found myself working alone, either online or in the classroom. I found this particularly difficult during the height of the pandemic.
"My favorite thing about Venn is the people I get to work with. Every job has its downtime, but it's the people you work with that make those downtimes much easier to manage."
What do you enjoy doing outside of work?
Outside of work, you'll find me with my two Chinese street dogs on the front porch reading a good science fiction or history book. Or, I enjoy going out with friends—probably to a couple of Texas Rangers games when baseball is in season.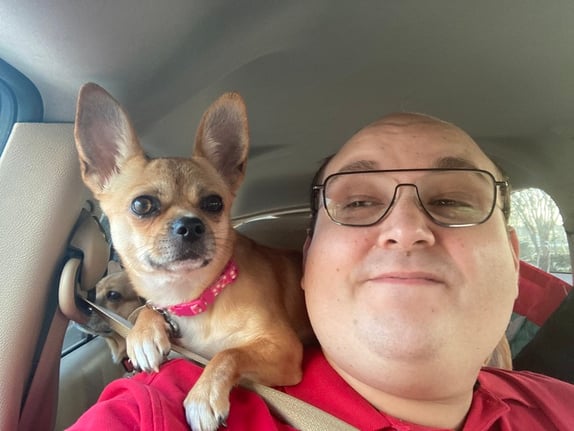 Randy hanging out with his two dogs, Harley and Roo.
When I have time off, I love visiting historical sites around Texas like the USS Texas in Galveston and the Texas State Capitol building in Austin.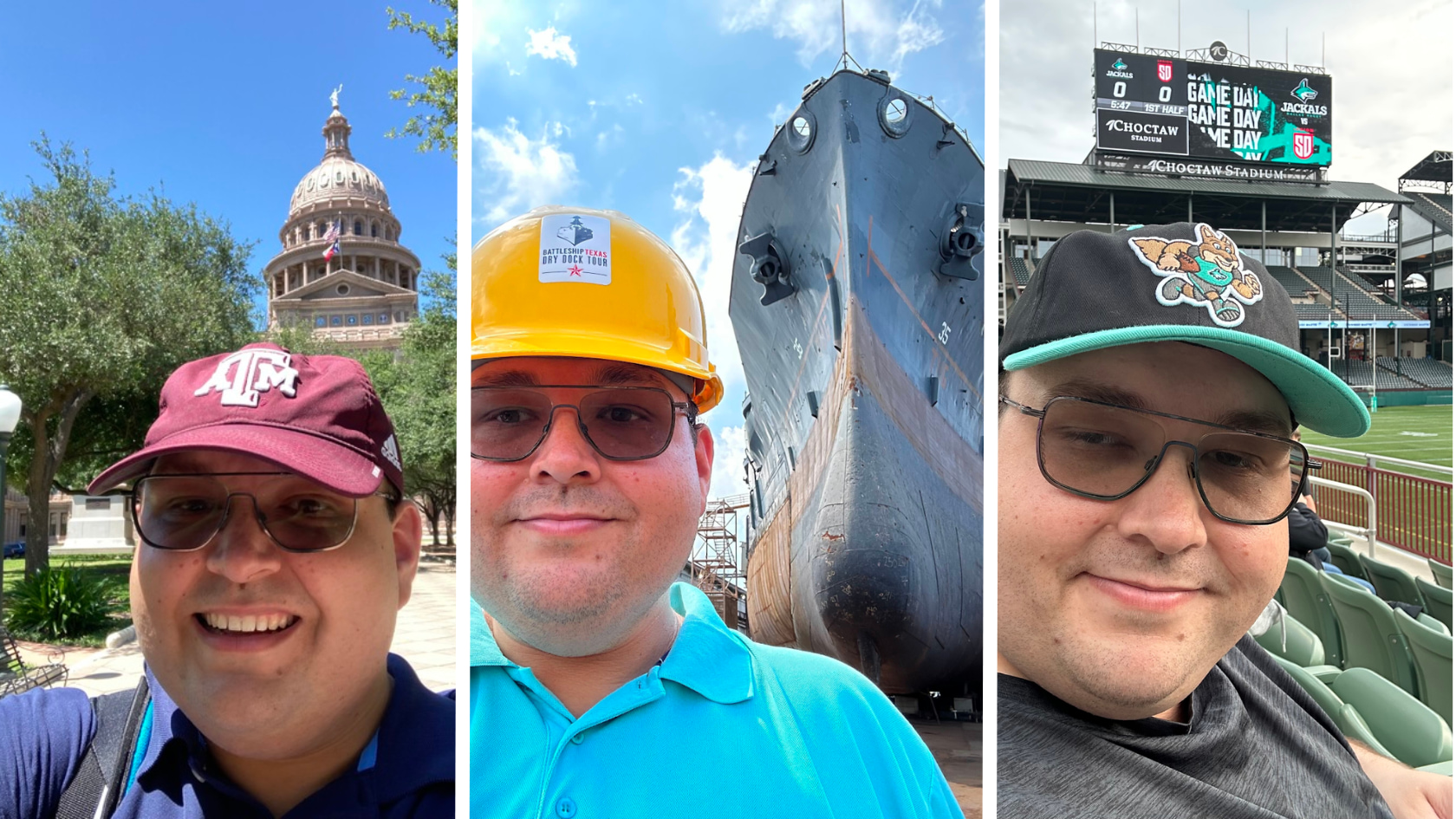 Randy is an enjoyer of all things history and sports. Outside of work, you can find him visiting famous landmarks like the Texas State Capitol and the USS Texas.
Read more stories like Brenna's