Venn at Work: Karissa Sasser, Project Manager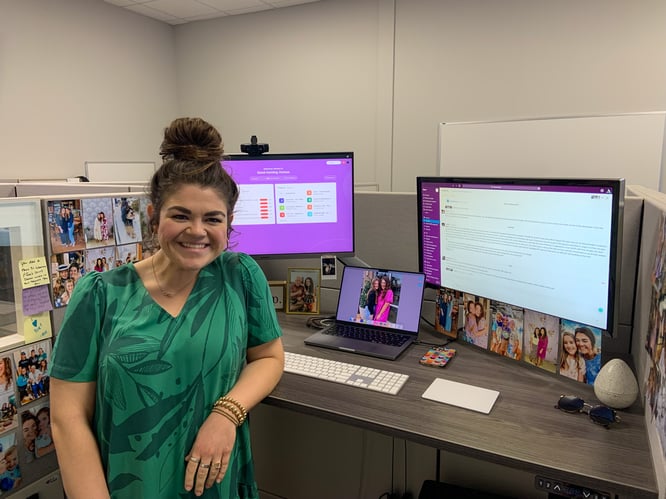 If you are Karissa, your day is full of checklists, resource planning, and weekly project meetings. Keep reading to find out how Karissa spends her time as a Project Manager at Venn.
Do you have any morning rituals before the start of the work day?
My day starts when I go to sleep. I say this because I'm a natural-born planner, and every night before bed, I lay out my clothes and everything I need for the next day. Once morning hits, I'm out the door for an early workout followed by a protein shake and breakfast.
On my way to work, I enjoy getting my day started with worship music, or a few times a week I'll catch up with friends over the phone before everyone goes on about their days. Things like this make my 45-minute commute much more enjoyable!
When and how do you start your work day?
Typically, I start my workday by grounding myself in the tasks I have for the day. I begin by reviewing a checklist I have in Asana, our project management tool. This gives me a glance at project updates and our consultants' weekly workload. I'm also checking my Slack and email to follow up on any communications from the day before.
What's your typical day like at Venn?
Since my job as a project manager is to provide structure and communication for the team, my days lean into a regular rhythm and cadence. More frequently, I'm helping to manage what resources we have available so we can provide every project with the right amount of care.
One way we track resources is through Asana. We haven't always had a solution like this, so it used to be us project managers meeting weekly with consultants to discuss what they have on their plates.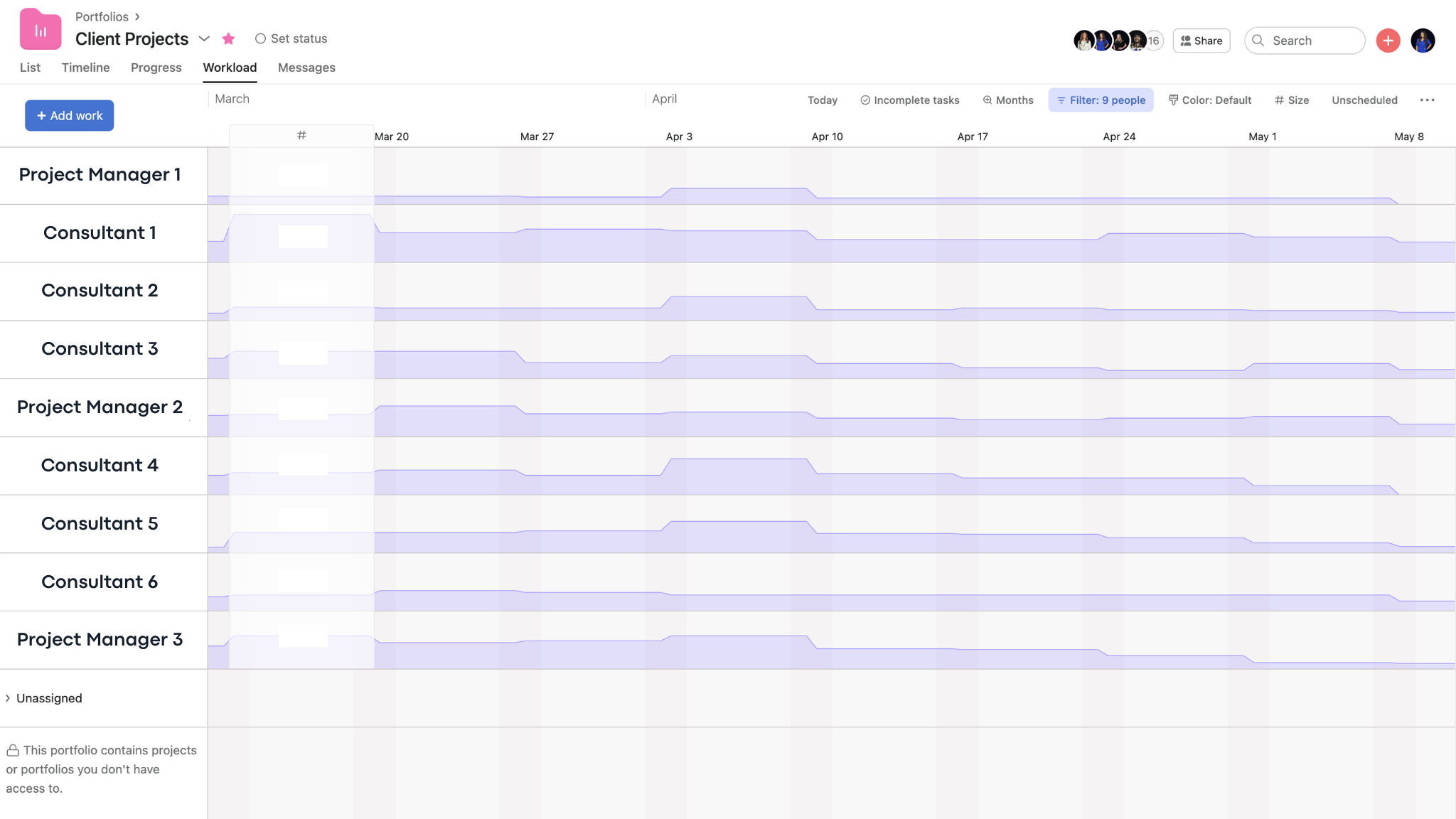 Karissa's real-time view of the team's weekly workload inside project management app, Asana.
Now, with an application like Asana, we have a real-time view of what projects the team is working on and how long it will take until completion. This has made resource planning and project forecasting for us more efficient and we can determine with great precision how project hours should be distributed.
What is your favorite part of the job?
At the end of the day, we're helping other organizations work more efficiently with the help of integration and automation. I love being able to provide structure and guidance to clients and the team along the way of a project.
"What makes us different from most competitors is our collaborative approach to projects. We never want to deploy something and call it a day."
Instead, throughout the lifecycle of a project, we work alongside clients to ask lots of questions so we can give them a solution that perfectly fits their unique needs. If we were to hand off an integration or implementation without first establishing a partnership, projects would be less successful.
How do you break up the day?
When I'm not behind my desk, it's nice to work somewhere else in the office. Sometimes Mikayla, Jimmienell, and I will work together in one of the conference rooms. On other days, you can find me outside on a walk or making a run to HTeaO to grab a tea during happy hour.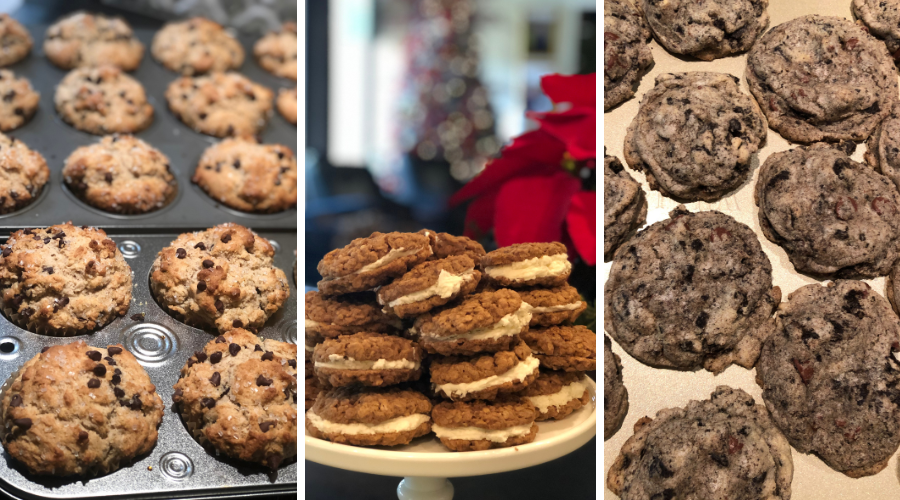 Karissa enjoys baking and trying new recipes. The Venn Team can confirm that Karissa makes the best cookies and spice bars!
What is your favorite thing about working at Venn?
I love the family feel that Venn offers. Being on a small team, there are more opportunities to get to know each other personally.
"I've become really close with some people on the team, and I think it's unique that our work culture elicits that kind of relationship-building between coworkers."
I'm also big on having a healthy balance between work and life. It's not all talk that leadership here encourages and values our time outside of the office.
What do you enjoy outside of work?
I always try to keep myself busy in and outside of work. Usually, you can find me serving at my church, baking, working out, reading, wandering the aisles of Costco, cooking for friends, walking my Bernedoodle Callie, and a few more things. When fall starts, you can always catch me watching Texas A&M football, every single Saturday.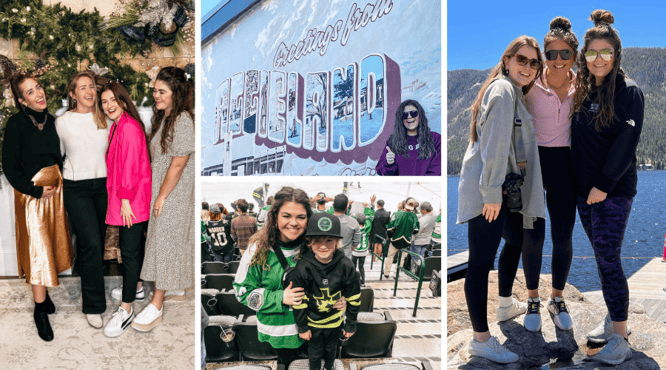 Outside of work, Karissa enjoys spending time with friends and family at sporting events, dinner parties, and while watching Texas A&M football.
Read more stories like Karissa's