Venn at Work: Brenna Stuart, Developer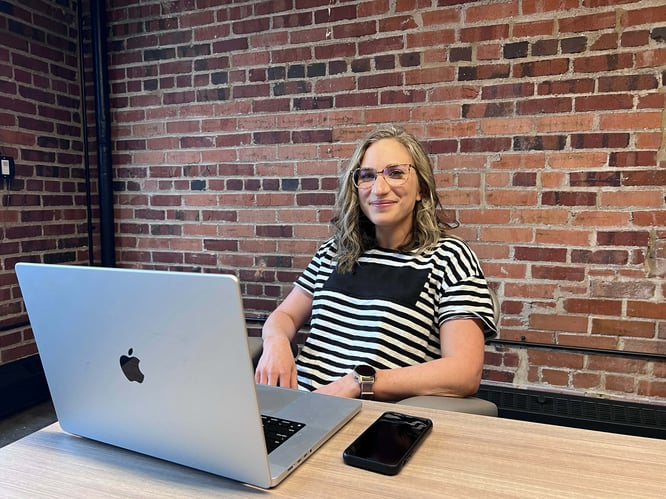 As a Developer for Venn, Brenna's day is full of doing one of the things that she loves best: coding.
Do you have any morning rituals before the start of the work day?
I enjoy starting my day with a run in the neighborhood. It's quiet with views of the mountains (Boulder, CO), plus I'm training for my first 5K in July. Sometimes I'll take my dog Leeloo with me, but she's not built for the longer distances so it depends on my training for that day.
How do you start your work day?
I start my work day between 8:30 and 9:00am. I usually start by reviewing my tasks in ClickUp, a productivity tool, to double check what needs to be done for the day or where I left off from the previous day. These tasks feed into our team's quarterly plan. As a team, we prioritize what needs to be done every quarter. Then, we work in two week sprints to execute.
What's your typical day like at Venn?
Since we work in two week sprints, my daily tasks are focused on completing those items I'm assigned to for that specific sprint within the time frame. We also have weekly meetings to check-in on progress, resolve any issues and get support as needed. Of course, we're also always on Slack checking in, asking questions, and updating one another throughout the day.
What is the primary responsibility of a Developer at Venn?
Two things come to mind: write good software and be a good teammate.
What is your favorite thing about the job?
I got into this because I really do love coding, but not many developers get the kind of variety that we do at Venn.
"One of the cool things about being a developer at Venn is we really touch everything. We're not assigned to one tiny sliver of the development stack, as many larger teams often do. We really get to have a hand in every aspect of the software."
I know developers whose job is to migrate data from one database to another, or to only write tests all day. As a developer for Venn, I not only help come up with new ideas for features for individual clients, but I get to build, test, and improve upon existing ones, too.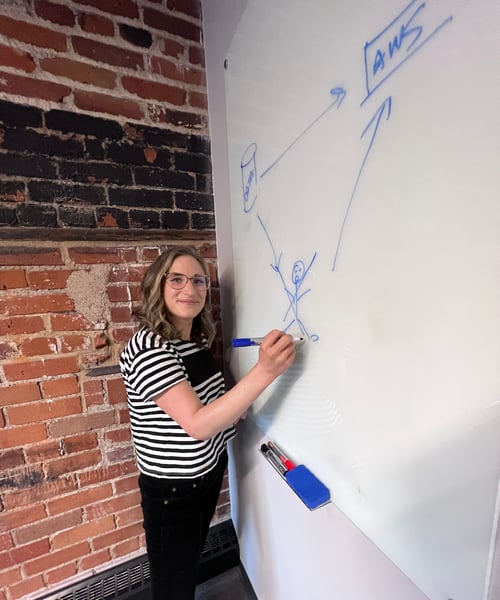 Brenna likes using a whiteboard to brainstorm client-specific features.
Another thing I enjoy is brainstorming new ideas. We're still in a state of growth so there's opportunities to create processes and build things that don't exist today. Every day is always something a little different.
How do you break up the day?
Because of the nature of the work we do, I prefer to stay in focus mode. It takes longer for me to get back into a task if I'm interrupted, especially if that task is writing code. Plus, I just really love coding, and I love that I get to do that all the time.
What's your favorite thing about working at Venn?
"Our strength really lies in our people. Venn has built a team full of really smart, wonderful people, and I feel lucky to be a part of that."
Outside of work, Brenna enjoys hiking with her dog, Leeloo, foraging, and making unique tapestries with her knitting machine.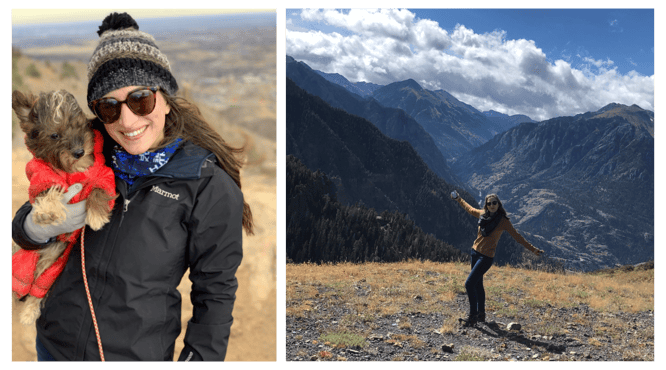 Based in Colorado, Brenna enjoys being outdoors and going for hikes in the mountains.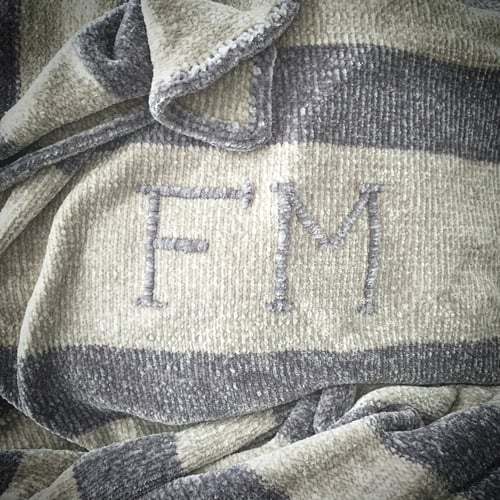 A baby blanket Brenna made for her nephew when he was born.
Read more stories like Brenna's