Hired: Lucas Cury, Senior Integration Consultant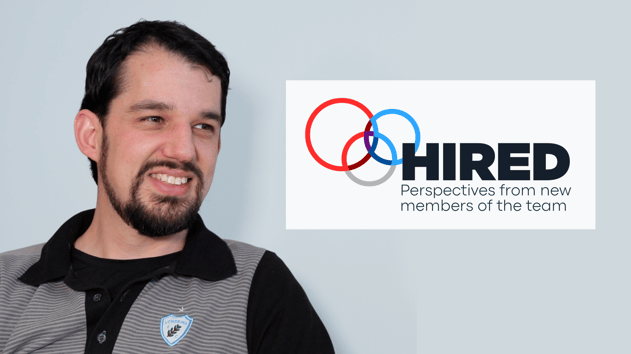 Join us in welcoming Lucas Cury, Senior Integration Consultant. We ask him all the big questions every job applicant needs to hear before applying for a role—from company culture to role-specific opportunities.
What do you like about your position so far?
Since joining the team I have enjoyed learning about the systems I wasn't previously familiar with—like Workato and Sage Intacct. I've worked in system integrations for more than 14 years, so I was excited to join the team to use some of my prior experiences but to also learn about the latest trends in iPaaS and SaaS applications.
One way I've been able to learn the technology we use so quickly is through certifications and courses covered by Venn—I knocked out most of the Workato certifications within my first month of the job. I'm currently planning on getting Salesforce certifications next. Not only is it paid by the company but we also receive personal incentives when we pass the exams.
Have you felt welcomed by the team?
The team has been really welcoming and approachable. Post-pandemic, I really missed working at an office, so it's great to be onsite and being a part of a team that works well together.
What do you think about the company culture so far?
Many people probably see the "One Team" stuff on our website and think it's cliché, but when I started working here, I could see that the culture really is a collaborative environment and everyone is working together to meet the same goals.
When I was applying for my role, I binge watched some of Venn's videos on Youtube—okay, more like almost all of them. Those also sold me on the fact that people on the team are truly passionate about integrations and what business automation can do for the clients we serve.

Is there anything that surprised you since joining the team?
I was surprised by the team building events we do. It's not just serious work all the time, we play hard too. Earlier this year, we did our own version of the 2022 Winter Olympics in the office, titling it "Vennlympics." Whoever came up with the events deserves a gold medal. We did office variations of curling, luge, and a decathlon. It really showed who's the most competitive in the office—besides myself.
Do you feel like you have the resources to be successful in your role?
There was a lot of time in the beginning for me to meet with people for one-on-one knowledge transfer so that I could start to accomplish more things on my own. Like I mentioned before, it's been great to have access to self training and certifications so I can be educated on how we use various platforms to build integrations. Not only that, our internal Slack channels are a great place for collaboration. Everyone is very accommodating and open to assist and meet with you when needed.

What motivates you to continue working every day?
I love to problem solve, so going through the process of coming up with solutions is exciting. Experiencing Venn's "One Team" culture throughout the week in the form of team members that back me up when needed and managers that will work with me ensure a balanced schedule is key. It helps keep the motivation high and creativity flowing.