Venn at Work: Troy Rowden, Integration Customer Advocate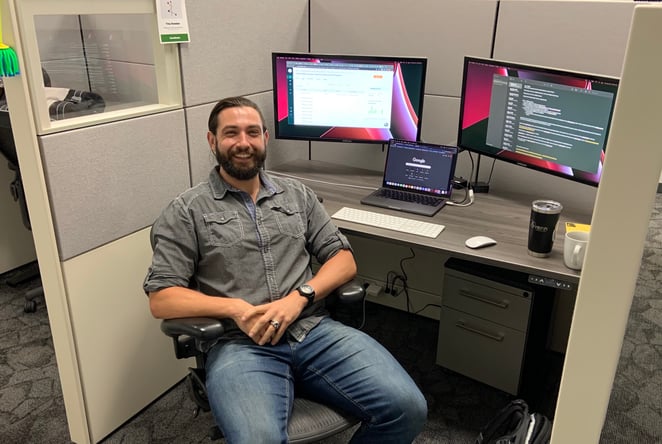 If you are Troy, your day is full of prioritizing support cases, advocating customer needs, and making sure problems get solved. Keep reading to find out how Troy spends his time as an Integration Customer Advocate at Venn.
Do you have any morning rituals that help get your day started?
I start every morning taking my dogs for a 20-minute walk. This part of the day is not only great for the dogs but it also helps me toward my goal of 10,000 steps a day.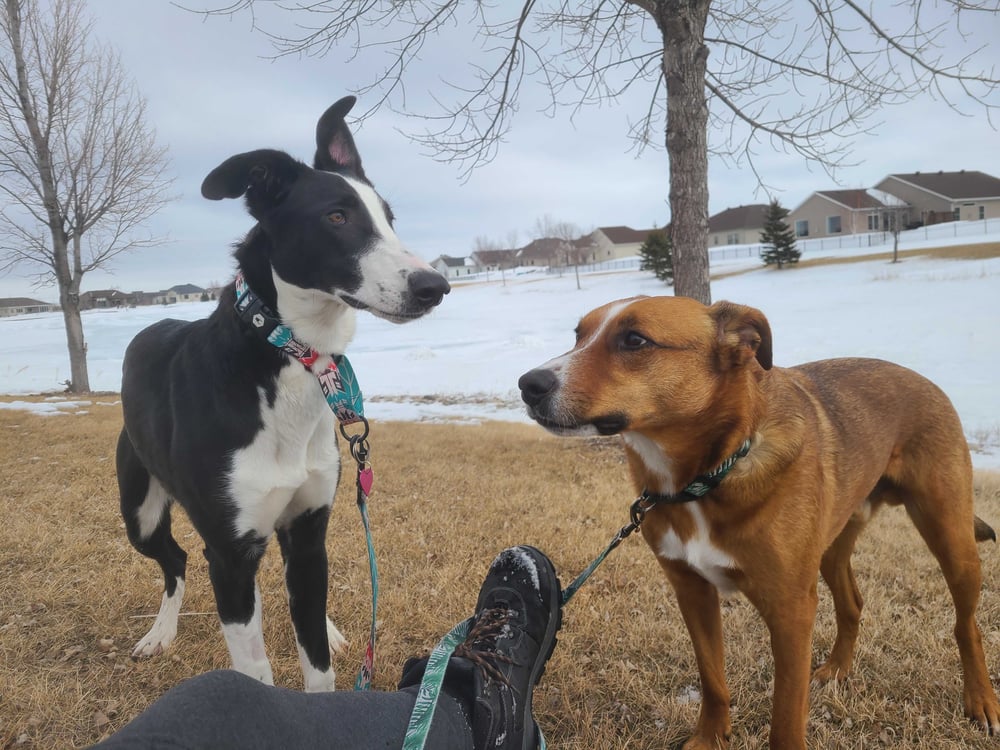 Troy's pups, Penny and Zeke.
My commute to work is only 15 minutes. I usually prefer audiobooks and podcasts throughout the day, but the morning is for music because it helps me zone out and prepare for the day.
What is your typical day like at Venn?
When I get to the office, I always grab a coffee and sit down to check Slack. I first look for any new support case notifications that came through and then start to follow up with older ones. Searching through cases that came to me through the pipeline helps with prioritization for my day. After making sure new cases are responded to, I start working through my top priority cases first.
My challenge is to figure out: 'what do I spend my attention on first and in what order is it going to be most beneficial?' A factor I take into account is how long the problem will take to fix—is it a 50-minute or 3-hour fix?
When you're in a support role, you may not have all the answers right away, which is where the problem-solving aspect of the role intersects with the customer advocacy piece.
"The calls with clients that I have been on are inquisitive, honest, and open, so I've been learning a lot, since taking on this role at Venn, on how I can respond better to customer support requests."
Did you have experience building system integrations prior to joining Venn?
What I was doing before Venn—and how it was tech-focused—was getting a certificate in Digital Humanities and Culture while I was a graduate student at Washington State University. It helped me understand a view of technology that was not just about practical function but also about ethics—so it's not just that the technology is operating by itself, it's that technology has real-life implications on people's jobs and everyday lives.
The classes I took for that certificate exposed me for the first time to coding. As far as true exposure to something integration-related, I was a general manager for a restaurant during grad school. I helped to implement two pieces of software (a customer relationship management (CRM) and an enterprise resource planning (ERP)) for the staff's daily use. Since the restaurant was in a college town, labor was always overturning so having the technology helped to automate management and accurately track employee tasks like restocking. Any time someone restocked something, they could take a picture of it and the managers would receive it on their end for auditing.
What is the primary responsibility of being an Integration Customer Advocate?
My responsibility is to make sure that the client's needs come first. Even though I help with support cases, my role is more about advocating for customers. Whenever I find the solutions clients need, I'm not just putting a band-aid on the problem. I'm making sure that what customers want to ideally happen with their integration is the end result of all of our interactions.
"My job is different because it's more decentralized than other members of the team who have a lot of meetings with clients and their projects. Because I'm in a support role, I'm throwing myself into something new every day."
One really important aspect of my job is my response rate to support cases. So even if I'm in deep thought with one case, I need to stay on top of new cases that come in so the customer knows their request is acknowledged and the process to solving their problems has started.
What is your favorite part about the job?
Throwing myself into something I don't know. That's my favorite part about doing the work, but my favorite part is the people here.
"I feel like everybody here believes in the company and the value we provide."
How do you describe what you do to your family?
I start with telling them it's tech support. They've all called the hotlines before and sat on the phone for hours, and so that's kind of what they think I do. Unless they ask more questions, and then I'll get into the nitty gritty about what I do. People will understand more when you point out the practical use cases and manual tasks that we automate. I often say, 'We make one platform talk to another' and even get into some of the accounting and finance terminology people know.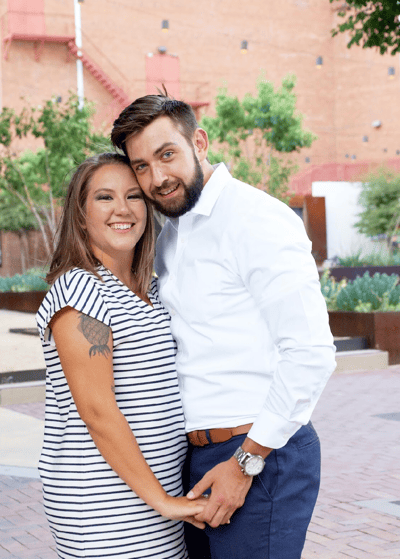 Troy and his wife, Ashley, who he met in undergrad at The University of Texas at El Paso.
What do you do for fun outside of work?
I love watching movies and reading scripts—I enjoy reading and writing poetry especially. Writing is more of my forte and I've actually gotten to publish some of my work before.
Read more stores like Troy's