Venn at Work: Brent Bertolio, Account Executive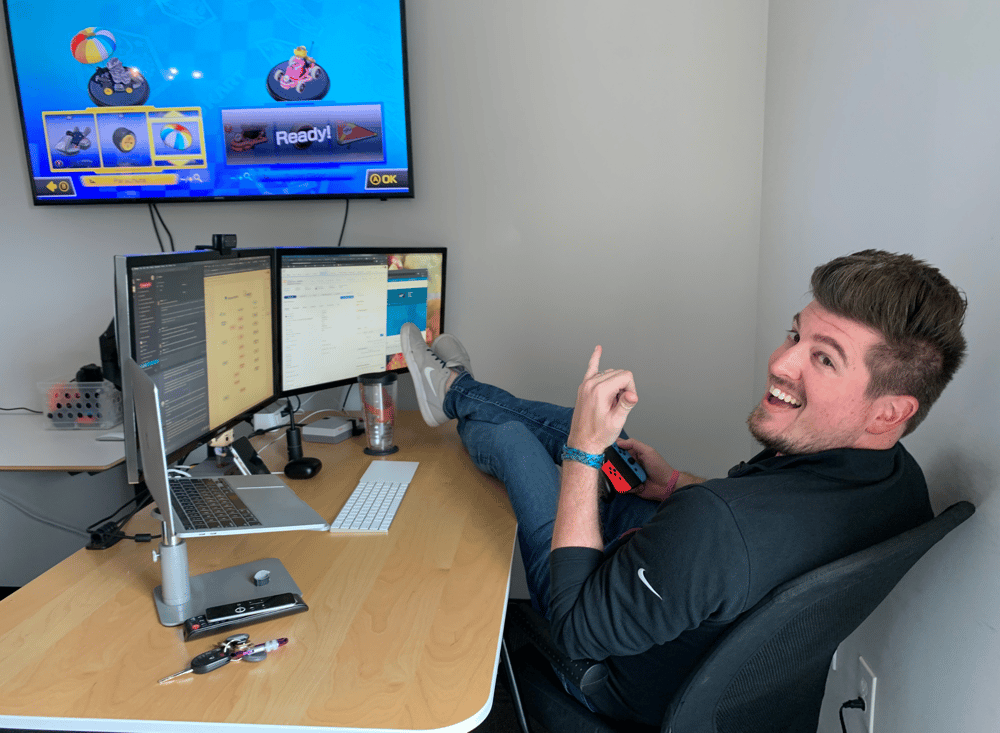 If you are Brent, your day is full of clever ice breakers, finding the perfect .gif to drop at just the right moment in Slack, and building long-lasting relationships with clients and partners. Keep reading to find out how Brent spends his time as an Account Executive at Venn Technology.
As an Account Executive for Venn Technology, Brent's main focus is prioritizing leads to consistently win more business faster.
7:00 AM: My wife is an educator and we have five kids, so our mornings consist of getting everyone ready for school and out the door in one piece. Once our big three leave with their Mom, I catch up on what's happening in the world by skimming some of my favorite blogs and news outlets.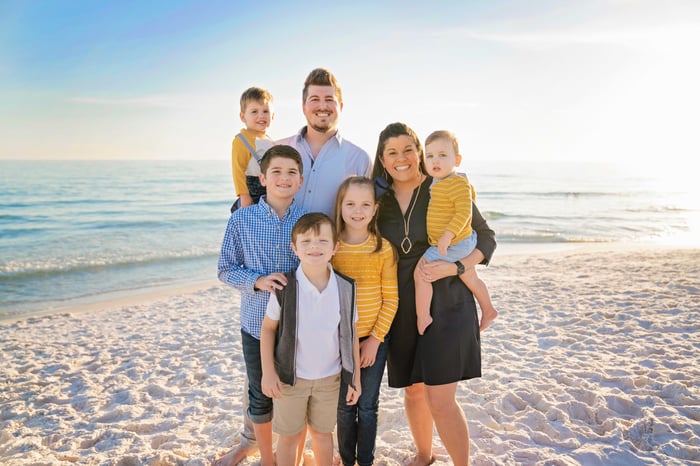 Brent with his wife, Jess, and their five children.
8:00 AM: One of my favorite parts of the whole day is the 20-25 minutes me and my two youngest get to spend together jamming out to music in the car. Thankfully, they've been obsessed with the Hamilton soundtrack lately. What can I say? They have good taste in music like their Dad.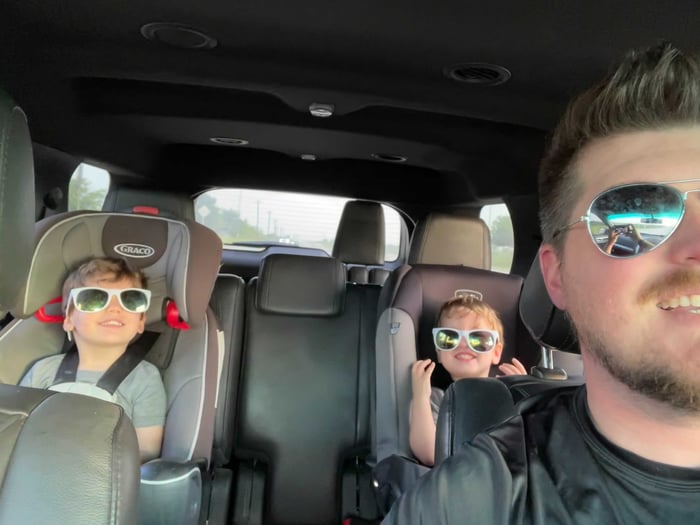 The commute to work looks bright, especially when Brent has his two youngest keeping him company on the drive.
8:30 AM: I check Slack to see if there's been any movement on deals or new inquiries from prospects throughout the course of the night. While most of our clients are based in North America, we've been working with more clients in other parts of the world lately. Right now we are working with clients in the United Kingdom, Israel, and Australia.
9:00 AM: Not surprisingly, a typical day for me consists of Zoom calls with prospective clients and partners. It's perfect for me because I love interacting with people and building trust.
There are several clients we can point to because we won their trust. And that was done by being vulnerable and transparent because we're not the cheapest. It doesn't matter what the price tag is - they picked Venn because they trust us.
Our partner network is extremely important to us, especially since the majority of our Closed Won deals come to us by way of referral. A lot of the time our sales process begins with a partner who has a prospect or client in need of services that they (the partner) can't provide, like a Salesforce implementation or Sage Intacct integration. That's where we really shine.
10:00 AM: Every prospect's needs are different, but a typical sales cycle lasts about one month. Most of the time they're coming to us because they have a process that's causing them pain and we help alleviate it by building integrations between systems that save them a ton of time and headaches. It's rare that we get on the phone and they're evaluating an integration as a "nice to have." And, more often than not, they want it "yesterday," so timing is of the essence.
We have this motto at Venn: our goal is to get you back to what you're good at, which is not manual imports and exports. And we run our business the exact same way from the moment someone contacts us.
At the end of the day, it's my job to prioritize leads in the door so that we can close/win more business faster. What we're good at, and what we should be doing, is not sending initial lead emails. We need to be spending time selling Venn and our services. So, we have all kinds of automations that run on the backend when someone reaches out to us.
12:00 PM: Come lunchtime, I usually step away from my desk to grab a bite to eat. Hands down my favorite spot in Grapevine is Thai Riverside. A close second is Sushi Dojo in Southlake. If I'm pressed for time, then the most obvious choice is Chick-Fil-A!
1:00 PM: I usually have a couple of calls in the afternoon, but that varies depending on the prospect or partner's availability. My role has a really good balance of predictability and spontaneity. This is in part due to the fact every client and use case is different, but we're usually driving toward the same goal: automate the manual work and get people back to doing what they were hired to do.
2:00 PM: In between calls, you can usually find me updating deal information in Salesforce and preparing Statements of Work (SOWs) in PandaDoc. Once the client agrees to the terms of service and project scope, the integration work can begin.
Of course, we don't win every deal, and that's okay. We could sell a ton of projects, undercut the price, and overwhelm our Integration team. We could overpromise and under deliver, but we know that only leads to frustrating projects for both the client and our team. So, we choose to say 'no' to those deals because the short term gain is not worth the long-term agony. That's really a testament to the kind of business Venn is.
Scott is a fantastic leader. One of the things I love about Venn is the leadership. He's honest, he doesn't fluff things, and he's ok with not winning every deal because we're looking for relationships.
3:00 PM: Another perk of working at Venn: it's not all work, no play around here. I mean, there's nothing like a Mario Kart challenge to break up the day, am I right?
5:00 PM: I pick up the babies from daycare and head home. Once the kids are fed, cleaned up, and in bed for the night, me and my wife, Jess, settle in to catch up on some shows. We love all different kinds of television shows and movies, so I really can't say which genre is our favorite. The only exception is if one of my two teams are playing. I'm a big Liverpool fan and when it comes to college football, I bleed orange. Longhorns all the way!
Read more stories like Brent's