Venn at Work: Chad Nelson, Project Manager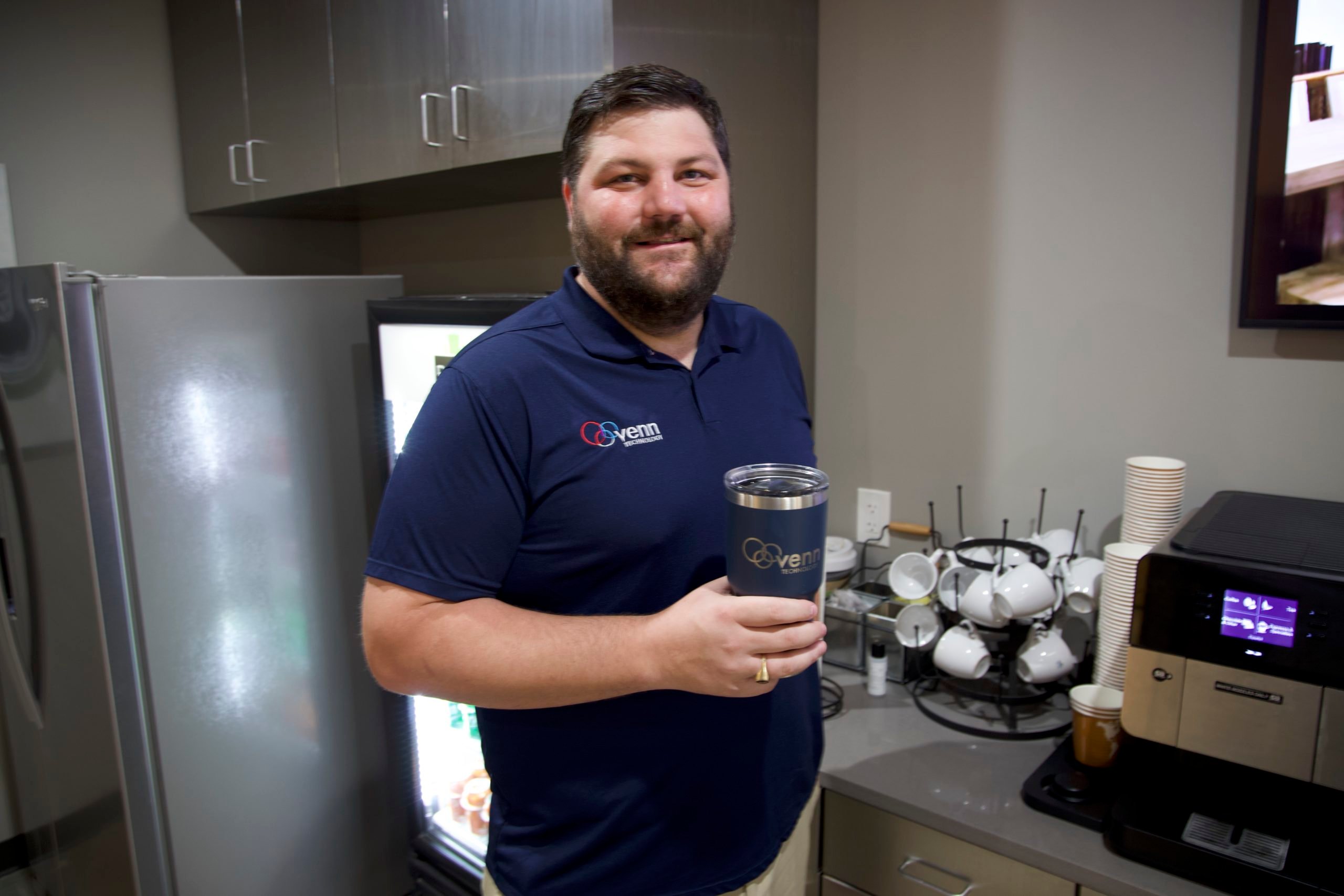 If you are Chad, your day is full of coffee, calls, and cooking (and alliterations… apparently). Keep reading to find out how Chad spends his time as Project Manager at Venn Technology.
As Venn Technology's Project Manager, Chad Nelson is responsible for keeping projects on track and under budget.
7:00 AM: There's not a morning for me that doesn't start out with a fresh pot of coffee. Then I usually pack lunches and help my wife and two daughters get ready for the day. It's really nice to get that time with my family in the morning. I wasn't able to do that in any of my previous roles, but working for Venn gives me that flexibility. Before heading out the door, I fill up my 32 ounce Yeti tumbler with more coffee for my short, 10-minute drive to the office in Grapevine.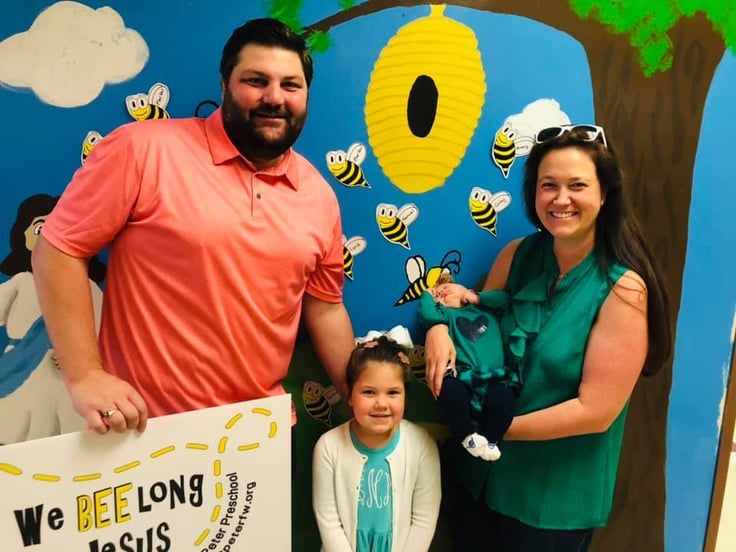 Chad at his eldest daughter's school accompanied by his wife and newborn.
8:30 AM: Once I get into the office I address any Slack messages or emails that came in from the night before. I then host internal stand ups with the Integration and Salesforce teams. As the Project Manager, I want to know what obstacles or blockers the consultants have throughout the week so I know where to step in.
I help our Integration team focus on what they're good at by removing roadblocks, versus them trying to do something they weren't hired to do.
9:30 AM: My mornings are different every day Tuesday through Thursday. Most of the time I'm on calls with clients talking through the status of their project, including scheduling and demoing what we've built. It's my job to ensure the project is on track and under budget. I also capture any change requests that come up during calls, especially once the client starts seeing our work product. It sparks discussions like, "Wow! I didn't realize we could automate that. What if we were to integrate X, Y, or Z…"
It's really fun to be on the other end of those "A-ha!" moments with clients. It serves as a reminder that the work we're doing for them is making a positive impact on their business.
10:30 AM: Ask anyone in the office how I spend my time between client calls and odds are they'll tell you I'm either refilling my coffee cup or telling a story about one of my favorite pastimes.
12:30 PM: I really enjoy cooking, so a lot of the time I bring leftovers for lunch. On the rare occasion my wife fights me for them, I grab a sandwich at Weinbergers Deli down the street. Sometimes my wife will bring our two girls and meet me there for lunch, too. They've got a great little patio and lots of variety in their menu. There's tons of other local restaurants in the area though, so you really can't go wrong.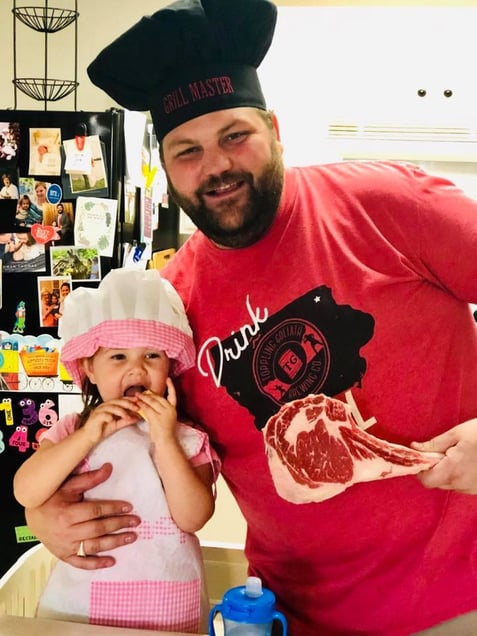 Outside of work, Chad spends a lot of time in the kitchen, and his eldest daughter loves playing the role of sous chef.
1:00 PM: Another part of my role is orchestrating the handoff between sales and the project kick off. Once resources have been assigned to a project, I schedule a Kick Off Call with the client to make introductions and review the project scope at a high level. As the consultant, the client is looking to us to lead this effort. Which means a big part of being a consultant is believing in yourself. At the end of the day, the client hired us because they believe we can do the work.
With every project I know I'm going to learn something that I might use, one, two, three years from now. Every day for us is about problem solving, so you're always learning and growing.
2:00 PM: You guessed it. Another coffee refill… #afternoonpickmeup
3:00 PM: Once we've had a Kick Off Call with the client, we jump into discovery and iron out the details for what the build is going to look like over the course of the project. On average, our projects usually last about two to three months.
4:00 PM: Toward the end of the work day, I exchange ideas with my coworkers about what we're cooking for dinner that night or which episode we're on of any given TV series that one of us suggested. We work hard around here, but we also find breaks in the day to have fun and get to know one another on a personal level.
After hours: Outside of work I like spending time with my family at our local neighborhood park. I'm also an active member of the Dallas Bourbon Club, a philanthropic organization with a focus on networking, community and, of course, bourbon. In fact, our group recently raised $50,000 for the Dallas nonprofit, Cafe Momentum, in partnership with Buffalo Trace.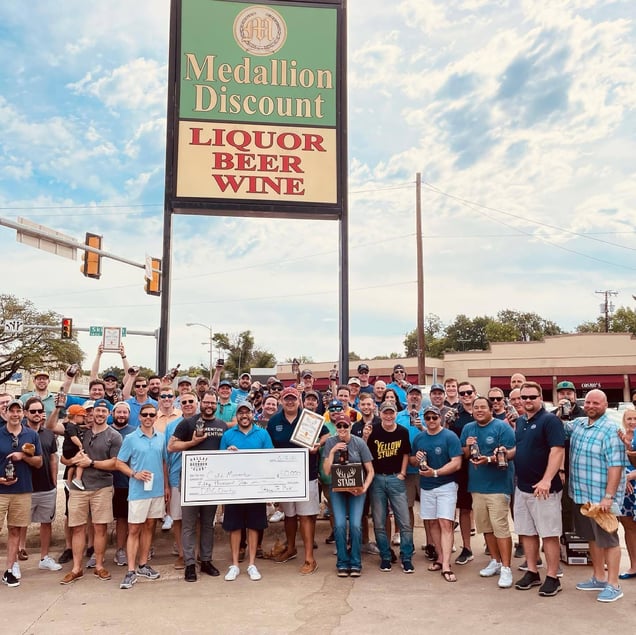 The Dallas Bourbon Club recently raised $50,000 for local nonprofit, Cafe Momentum.
Some of the other Venn folks share my interest in specialty bourbons, so we like comparing notes during the last hour of the day on Friday, otherwise known as "Roll Call." It's a set time every week for the whole team to get together to finish out our day and submit timesheets. That's just another example of the "One Team" atmosphere our founder, Scott's been able to create here at Venn.
To hear more perspectives about life at Venn, watch our video "29 Questions with Venn" or read more stories from our "Venn at Work" series.
Read more stories like Chad's