Dear Salesforce, It's Me Again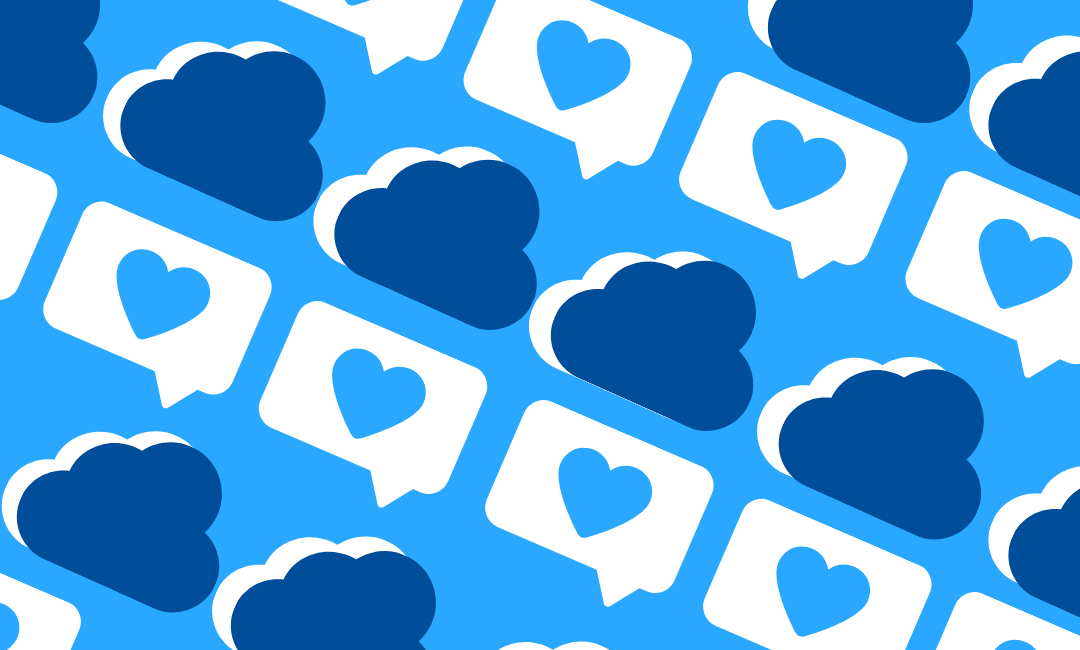 You don't get to be the #1 cloud-based CRM globally without establishing an enigmatic fanbase like Salesfore has. Some of its most diehard fans have even gone so far as to get Salesforce tattoos of the company's logo or their favorite trailhead characters.
While no one at Venn has neither confirmed nor denied getting Astro inked on their left bicep, one of our dedicated Salesforce Consultants penned a thoughtful (far less permanent) letter expressing his love for the world's hottest CRM that we thought was worth sharing.
***
Dear Salesforce,
It's me again. I know, I know…you already get how much I appreciate everything you do.
You're probably thinking, "You're a Salesforce Consultant! You've made a career out of geeking out over my ability to manage customer experiences from the flexibility of the cloud. Of course you're obsessed with me!"
But hear me out. Sometimes I wonder if people really have a grasp on all the cool things you are doing outside of hosting flashy Dreamforce conferences and executing huge M&A deals.
The thing is, there's so much more to you than what the people outside of the Salesforce ecosystem see on TV.
Take a trip down memory lane with me for a moment…
Do you remember when my Salesforce journey began? It was completely backwards. You and I both know most consultants start off working on Salesforce configuration. I, on the other hand, got my start in Apex development.
Initially, programming was thrilling! Over time though, I'd catch myself thinking, "What are those configuration people working over there?" I remember hearing terms like "flows" and "workflow rules" and "process builder" being thrown around a lot. It was like a foreign language to me at the time. One that I desperately wanted to learn more about.
It was all so new and exciting! Eventually, I learned some of the terminology, and it was then that I realized the beauty of Salesforce.
For starters, you don't need to code out every solution. You actually have tools out-of-the-box that can be used for building solutions without writing a single line of code… *SWOON*
That's right, I said it!
This makes you so much more marketable and to a much larger audience, too. Not to mention, it makes maintaining processes SO. MUCH. EASIER.
Don't get me wrong, Apex is super important. Especially if configuration alone isn't enough to solve a client's specific use case. I guess what I'm really trying to say is, configuration is my go-to. It saves me a bunch of time, which is why it's no surprise that you've become the industry standard.
Marc Benioff and Parker Harris broke the mold when they created you!
Like I said, I know I'm not the only one who feels this way… but with so many people embarking on their Salesforce journey for the first time each and every day, it's worth reiterating.
For those of you reading this that are new to Salesforce, I know there's a lot to learn. But I'm here to tell you that it's not impossible.
As you become more and more familiar with the platform, you'll see what a luxury it is to leverage Salesforce's configuration tools to solve issues that literally plague businesses day in and day out. When you realize this, Salesforce becomes so much more than just a CRM. It's a platform that can solve a host of other issues throughout the business.
I highly recommend anyone to try and learn Salesforce, regardless of if you have a programming background or not. There's a ton of Salesforce resources on the web plus the Trailhead to guide you. Before you know it, you'll also be writing love letters to Salesforce… and maybe even getting some new ink in the process!
XOXO
Your Friends at Venn Technology