How to Set Up Einstein Search & Leverage Two of its Best Hidden Features
First off, if you don't know what Einstein Search is, check it out.
Got it? Good. While we like just about every improvement Eintsein brings to Salesforce's search—like the super fast search results, or the ability to search with phrases—one of the truly hidden gems is how quickly you can get to related lists without even clicking a single link.
But before you can see it in action, you obviously have to set up Einstein Search. Check out Salesforce's setup guide here. It's pretty straight-forward, and it's free for every org.
STEP 1
Create a new Permission Set.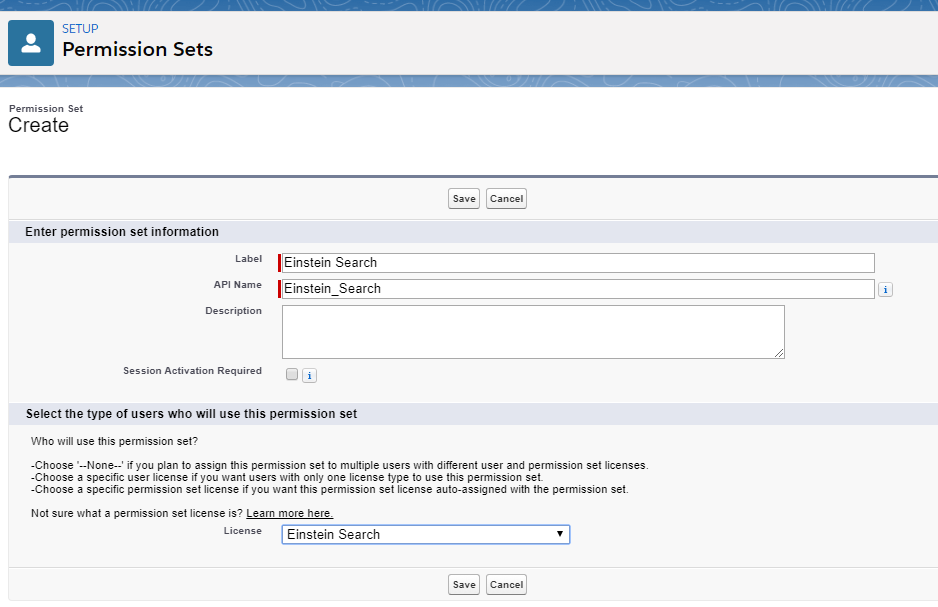 STEP 2
When selecting the License type—and if you're quick on the trigger, this is the tricky part—select the "Einstein Search" license type.
STEP 3
You'll need to add the three settings, and there are only three available to select, in System Permissions.

STEP 4
Then you'll need to assign the permission set to your users.
STEP 5
Obviously best practice would be to test it out in a Sandbox, but it would be relatively safe to assign it just to your user in Production.
STEP 6
This next step is optional, but if you have users that are a little less comfortable with change, then I would record a video showing them how awesome this feature is and share it prior to deploying.
Now on to that fantastic feature.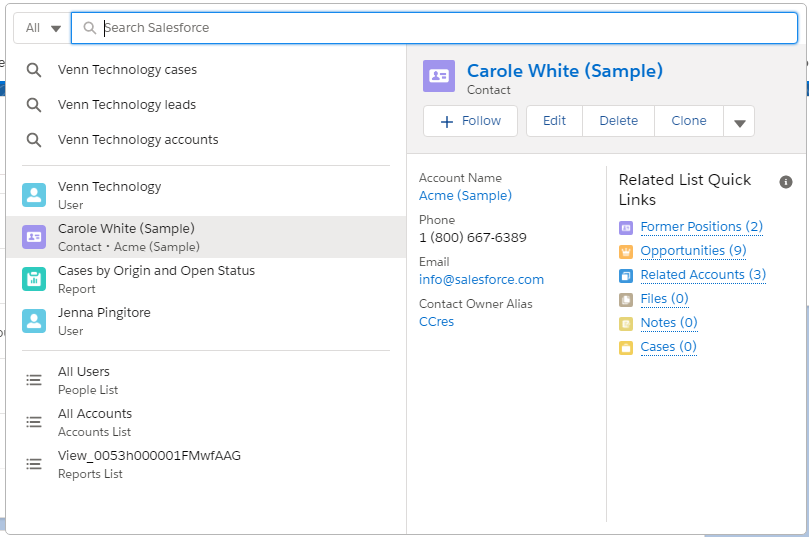 When searching for just about anything, you can now hover over a record which will bring up a mini record in the right hand panel of the search results. You'll notice that you've got links and buttons to the majority of the features you'd see when you were looking at the full record details.
A couple of things you can do here that make this one of the best hidden feature sets of Salesforce. For instance, you can access all of those standard buttons and Lightning Actions that you've put on your Page Layouts. This is huge if you're using many flows to kick-off other processes.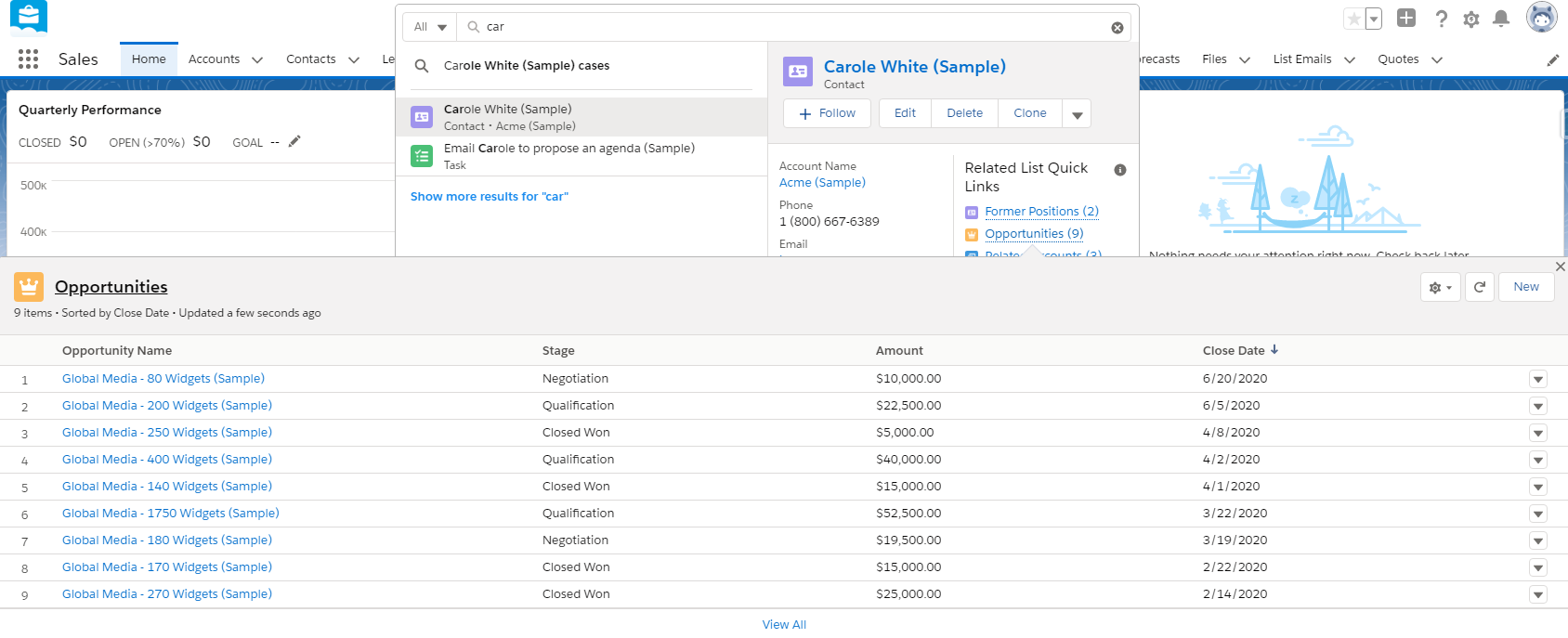 But the best feature of all is quickly being able to see the records in those related lists and clicking into any of those records. Better yet, you can access those Listview Lightning Actions! This is incredibly useful when you pair it up with Flows that work across your Listviews.
And that's it folks. Go get Einstein Search set up and deployed for your users!
You can create your own Salesforce Org 30 day free trial by contacting us or take advantage of Venn Technology's Salesforce and Workato Expertise in your current Org. Contact us to discuss your project.