How to use Group Mapping in Workato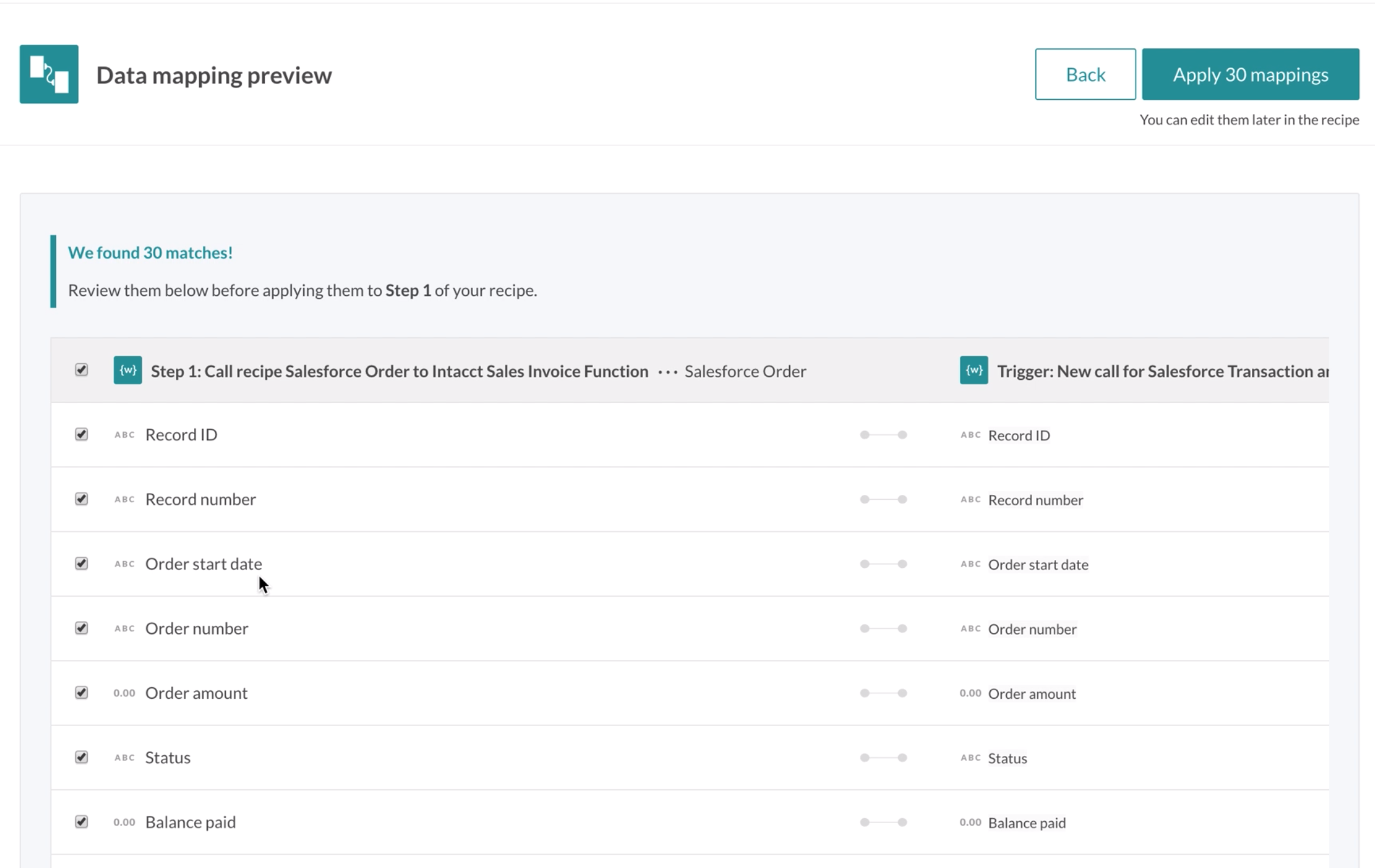 If you've been a heavy user of Workato in the past (and of callable recipes) you know that mapping Pills over and over again can easily become extremely tedious.
Not only that but you could easily mis-map pills and wind up with data coming from other actions. With the visual representations as to what action the pill is related to and group mapping it's not much more difficult to make painful mistakes!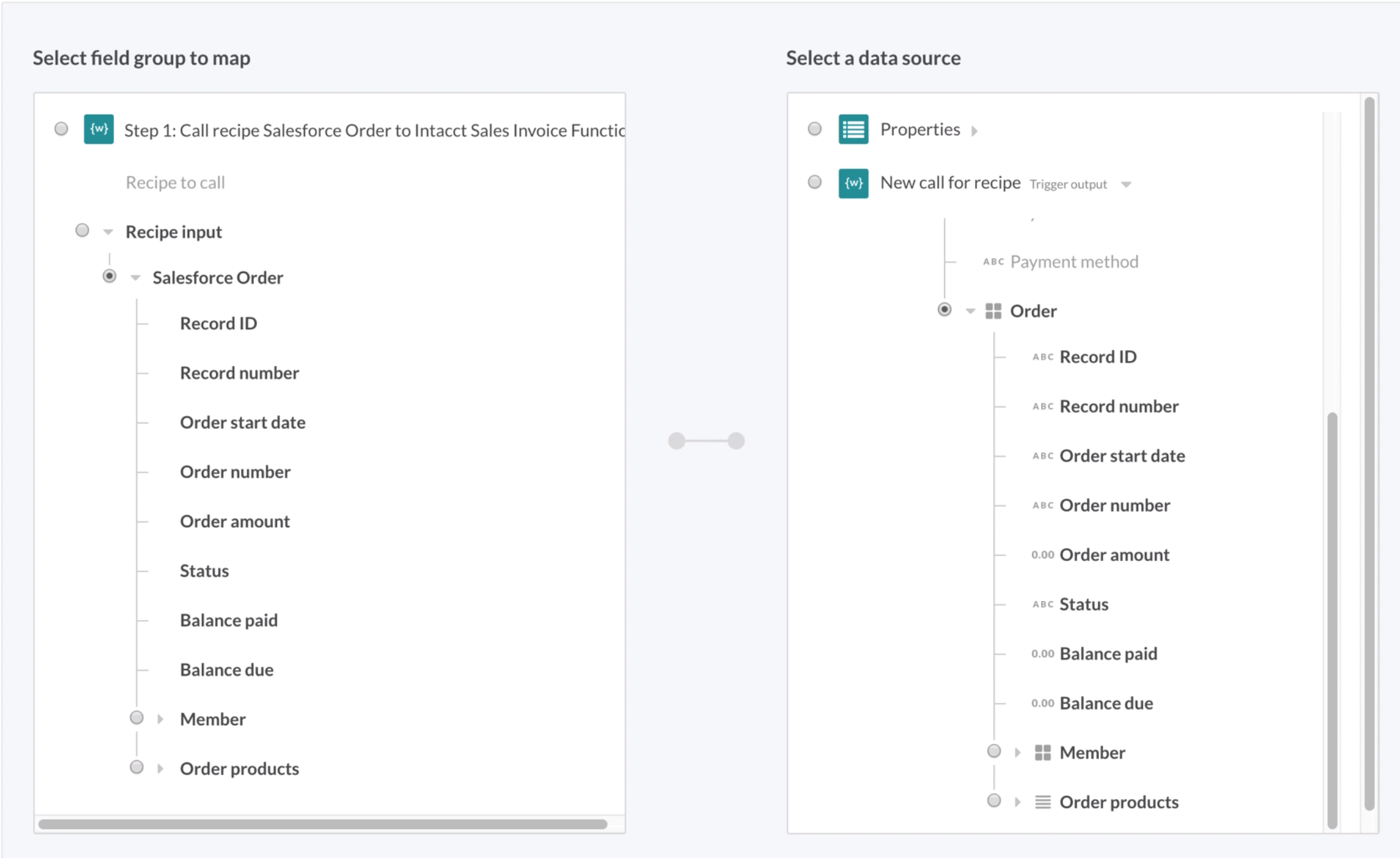 The key to getting the Group Mapping functionality to work is to make sure that your API names for each field match up on both sides. If you've got a mismatched API name it's likely that the tool won't be able match that single field. Same field names but different data types also seem to prevent the tool from mapping the fields together.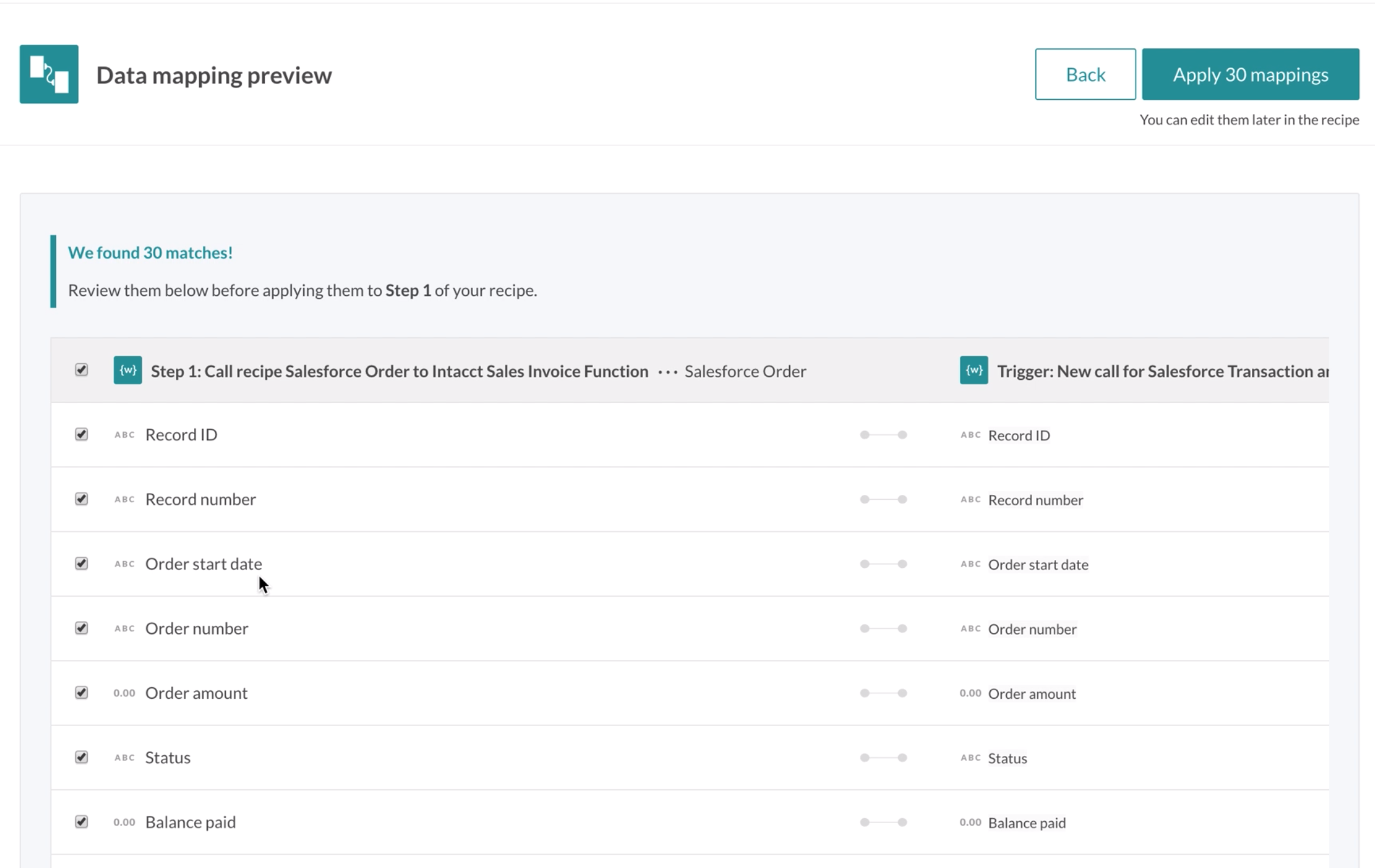 What is nice is that you can utilize the preview screen to double check the mapping and make sure it got them correct. If it didn't simply uncheck the field and that field won't be mapped.
This tool has literally saved us hours and hours of work as we're spending less painful time figuring out why our data was mis-mapped in testing.
Check out the video to see in it action and reach out if you need help building your next integration with Workato.