Get the best integration & automation content in your inbox once a month.
Venn Sync is great for CFOs, accountants, IT professionals, and more interested in:

The ins and outs of pre-built integrations between CRM, ERP, and accounting software

Industry best practices for automating your most frustrating business processes

Content related to Salesforce, Sage Intacct, Stripe, HubSpot, Shopify, and more

Real life use cases from SMBs and nonprofits

Plenty of dad jokes and references from The Office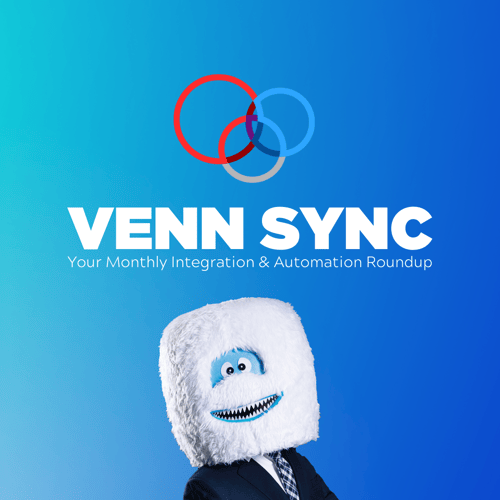 Sign up for our Newsletter:
18 SaaS Integrations for Midsize Organizations
Having integrations between SaaS apps is critical to ensuring high customer satisfaction and timely communication between teams along the way. We've done a lot of custom integrations over the years, so we made a list of some of our favorites.
Resources for automating tasks with Salesforce Flows
When we see an opportunity to automate some of our manual processes, our team's on it. A few of our Salesforce experts love taking on a challenge and sharing what they've learned. Whether you're a SF Admin or Trailblazer, some flows require a lot of skill.
HubSpot Payments: Stripe Integrations for HubSpot
Stripe is the official payment collection platform for HubSpot Payments. This makes it easier for HubSpot users to collect payments securely. But, when your processes don't align perfectly with the built-in solution, you may need a custom integration.